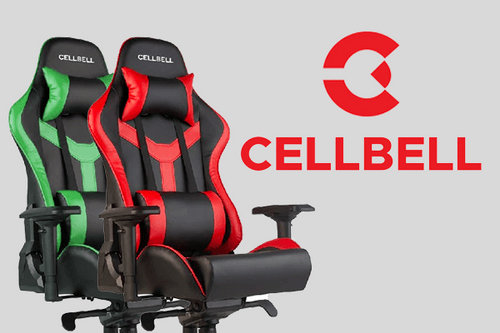 CellBell is a leading DTC online business that is known for its ergonomic range of office and gaming chairs for all age groups. Established in 2015, the brand started to sell online via Instagram and is now available across all popular marketplaces as well as their own online store to meet the needs of their target audience with better customer support and shopping assistance.
The challenge of offering customer support at scale
Ergonomic furniture is fairly new to the market and consumers often have a number of queries before making a purchase. To help their target audience understand the benefits of products better, the brand started to offer customer support via phone calls, emails and even live chat.
But as the business started to scale, CellBell noticed an increase in the number of missed calls on the support phone number, low open rates on their emails, unattended live chats and an overall poor customer service experience.
That's when the brand started to explore other channels they could use to proactively offer shopping assistance to potential buyers and existing customers. They had to keep in mind the ease of use of the channel as well to be able to get a response from buyers on reachout, and that's when they came across WhatsApp.
On exploring WhatsApp Business platform, the brand started to look for solutions they could make use of. As existing customers of Haptik, CellBell decided to opt for Interakt.
Scaling customer support and service with WhatsApp for Business using Interakt
Streamlining and securing conversations
The number one challenge that CellBell wanted to address was how they delivered customer support and service to existing and potential customers.
The brand had initially set up multiple phone numbers to offer customer support on WhatsApp. This resulted in the need to also continually recharge all the phone numbers to keep them active, and compromised agent security.
"We noticed that a lot of our female customer support live agents started to receive phone calls at odd hours. That's when we knew that the problem was bigger than just having to recharge multiple phone numbers, and it had to be addressed quickly."‍
They started to explore the various features of the WhatsApp for Business, and how they could put them to work with the help of Interakt. The one feature that addressed their problem of multiple phone numbers and agent security was one Business account and the Shared Inbox.
"One feature that we were excited about from the get go was the shared inbox. Before Interakt, we had to tackle customer support on multiple devices, having to tackle conversations in silos. But with the shared inbox, we get to use one account across all devices, helping us stay on top of all incoming queries and also get an overview of our ongoing conversations. This also helped us protect agents, as the number now was that of the company."‍
Bulk messaging for promotional broadcasts
The next use case that CellBell wanted to explore was running WhatsApp broadcasts to promote their new launches, ongoing discounts and deals to existing customers and subscribers.
"With the help of Interakt, we were able to set up WhatsApp broadcast campaigns and run targeted campaigns. This has helped us reach customers in a timely manner with our deals, keeping them engaged with what the brand has to offer."‍
Combining WhatsApp broadcasts and the ability to set up a catalog on their WhatsApp Business account, CellBell is now also able to receive orders through the messaging platform, creating a holistic shopping experience for customers.
"We are now tackling the entire customer lifecycle on WhatsApp. The broadcast and catalog helps us address the pre-purchase stage. We take support requests and order queries at the consideration stage on the messaging app itself and are addressing post-purchase experience by requesting feedback, sharing service and warranty information too. It has really helped us streamline the communication, resulting in a better overall customer experience."‍
The impact of using WhatsApp for customer communication
By leveraging the various features of WhatsApp for Business across a customer's lifecycle, the brand was able to see a drastic improvement in their engagement and retention rates.
They have also noticed an improvement in their customer support resolution time and resolution rate, helping them serve their customers better through real-time conversations with features like the Shared Inbox and automations.
Bringing customer communication to WhatsApp, helped CellBell go from tackling a mere 50 chats a day to over 250 conversations in a day. It has also helped them increase conversions by offering shopping assistance and recovering abandoned carts in a timely manner.
"As of today, about 5% of our total business revenue comes from WhatsApp, which was close to nothing before. We are also able to recover about 65% of our abandoned carts, and are receiving amazing customer feedback as well!"‍
The brand is now also exploring other use cases of WhatsApp with Interakt to scale their marketing, sales and support functions through conversations.
"Apart from the powerful features and competitive pricing of Interakt, we also love how structured and organized their onboarding process is. They also take all our feature requests seriously, helping us make the most of the WhatsApp Business platform. For any DTC brand looking to establish stronger customer relationships, we would highly recommend using WhatsApp with Interakt."‍
Ready to explore the potential of the WhatsApp Business platform for your business?