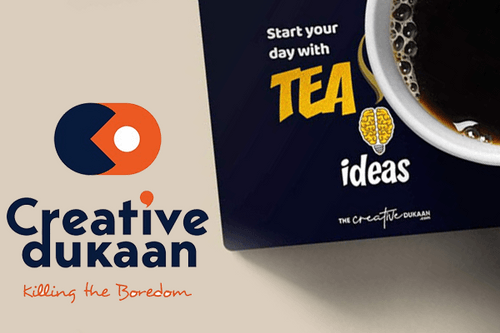 How using WhatsApp Business API on Interakt has helped Creative Dukaan improve customer support
Creative Dukaan is a brand that specializes in cool, colourful and quirky accessories for working professionals that include laptop bags, laptop sleeves, laptop skins, mouse pads, notepads, coasters etc.
During the Covid-19 pandemic and the nationwide lockdowns that followed, people were confined to their homes and workstations. For many this seemed like a boring affair—seeing the same old desk, day in and day out with a boring mousepad or laptop bag placed on it.
The founders of Creative Dukan saw this as an opportunity to create something unique for the workspace. The primary objective was to develop a brand that focussed on making creative merchandise that transformed the work environment into a more colourful and elegant one. They believe that a creative and lively work environment is bound to boost productivity.
The challenges faced by Creative Dukaan
While the brand was able to drive a considerable amount of traffic to its website, it had two major challenges that rocked its boat.
a. The need to reduce cart abandonment
The brand noticed a dip in the conversion rates. This was primarily because of high rates of shopping cart abandonment. Creative Dukaan was unable to figure out why people were leaving their carts abandoned. Calling people to find out why didn't seem like a scalable solution.
"The abandoned cart rate was very high, we were trying to find out why people were leaving"‍
b. The challenge to offer good customer service 
This posed the next big challenge for Creative Dukaan. For a DTC brand, it's important to listen to what your customers have to say. To make this possible, the brand decided to offer customer support on several channels such as email, website chat, phone calls and WhatsApp.
‍
This started to get overwhelming for the brand as customer requests started pouring in from everywhere. Sometimes, one customer would raise the same issue over multiple channels making it difficult for the team to manage a multi-channel support system.
"When we started Creative Dukaan, the biggest challenge for us was customer support because for a DTC brand its important to listen to its customers"‍
"When looking for a solution , we had two clear parameters- 1. a no code solution, 2. scalable in nature. We knew that WhatsApp could be a probable solution because most of our customers were present on WhatsApp."‍
"Interakt's panel was so user friendly and easy that even a non-techy guy can implement it very easily."‍