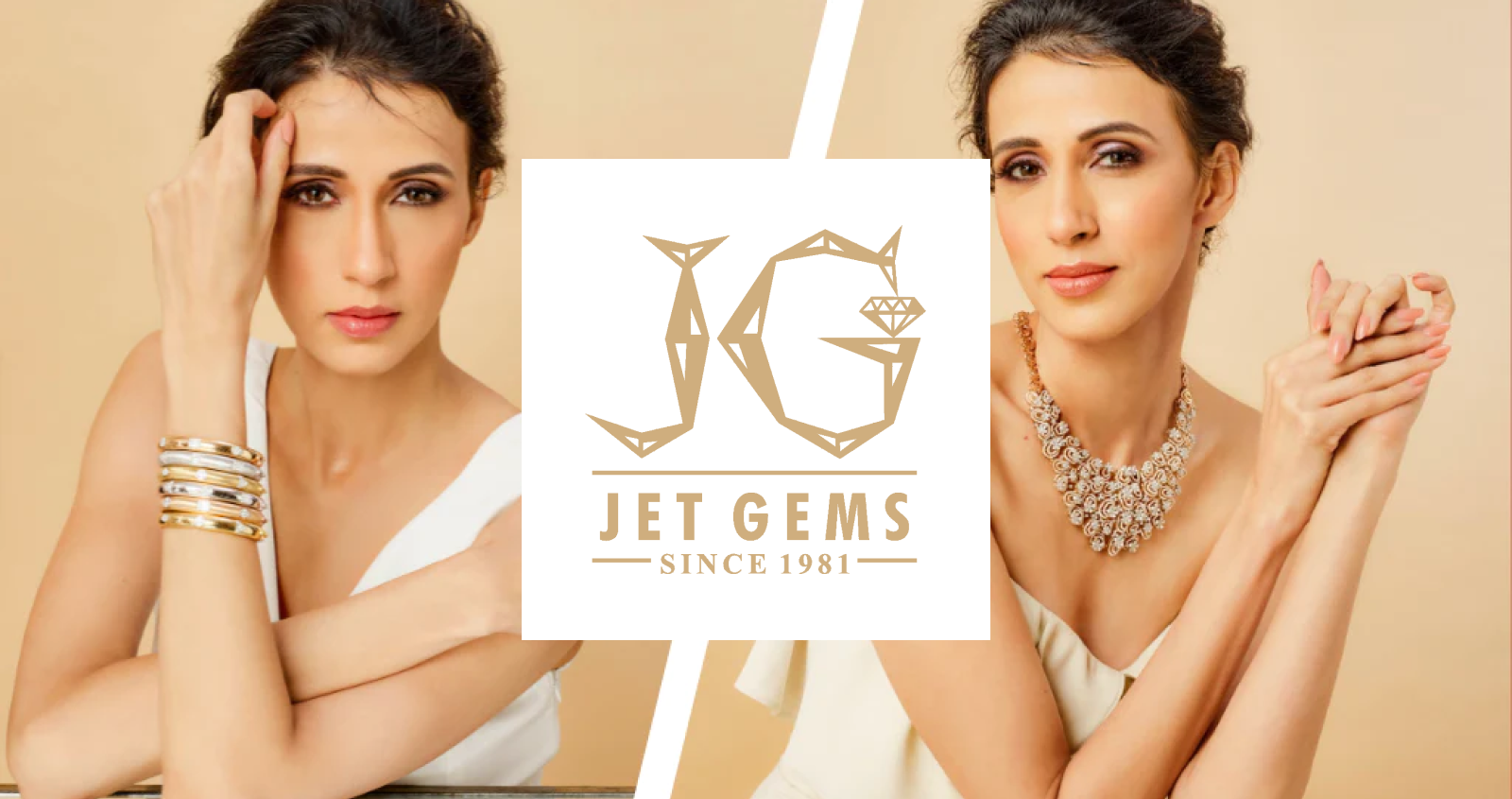 Discover How Jet Gems Witnessed a Surge in Revenues using Interakt
There is something about the glitz and the rawness of precious stones and metals that has one enchanted, isn't there? Take a walk down memory lane and there may be one or more core memories associated with jewellery; for instance, the sound of an anklet or the shine of a necklace.
Jet Gems, is an exclusive jewellery atelier curating some of the most exquisite jewellery pieces that have come out of India. Established in 1981, under the tutelage of Mr.Pradeep Jethani, Jet Gems has designed jewellery for a range of clients, from celebrities, to the elite, to members of the film and television industry.
The highlight that makes Jet Gems stand apart is their eye for detail, not just on their handcrafted masterpieces but also during the process of customization until the very end. From selecting your precious stones to finalising the cut and design on your creation, Jet Gems guides you seamlessly. Their fine and bespoke jewellery has rightly earned them the title of "Bollywood's favourite jeweller". Their masterpieces have adorned stars like Madhuri Dixit, Urmila Matondkar, Karisma Kapoor and Nora Fatehi to name a few.
"Jewellery as you know, is a very touch-and-feel business and we were very late to the online space. I would say that covid had a lot to do with it, during the lockdown we needed a way to get to our customers to see our products, so we went online." says Mohit Jethani.
Challenges faced by the brand
"We were not really a start-up per se but were a start-up in the online space. And people do not want to make high-value purchases right off the website. So, the first thing they want to do is communicate with our team. They want to get in touch on WhatsApp and find out more about the product" claims Mohit Jethani.
Due to the nature of business, it isn't unusual to see people wanting to know more about the product because of the high value associated with it. It is after all an investment. Primarily, their customers were communicating through WhatsApp and one of the challenges that Jet Gems faced was that the sales teams were stationed in different parts of the country and were finding it difficult to respond to customer queries in a timely manner. This led to a demand for a multi-agent solution that could respond to clients proactively.
Along with the communication challenge, another challenge that the brand faced was broadcasting messages to its clients, informing them about the latest launches, collection, offers and promotions. The basic WhatsApp solution that they were on was incapable of delivering that effectively. And, this is where Interakt steps in.
Using WhatsApp Business API on Interakt
After being associated with Interakt here are the changes that helped Jet Gems ace their online sales game:
– With Interakt on board, they were able to verify their WhatsApp number which translated as a secure and trustworthy brand to rely upon, for their customers.
– Jet Gems was able to broadcast their messages effortlessly in notifying their customers about promotional offers, new collections and reach their patrons without any technical hiccups.
– Interakt's "Shared Inbox" feature made it possible for Jet Gems's team to be available for their customers irrespective of the team's location and customer's time zone. A shared inbox keeps the communication open 24/7 and the team can sort customer queries from their mobile phones or personal devices, from the comfort of their personal space. It ensures customer messages do not slip through the cracks and every request is attended to in the least possible time.
How did Interakt make a difference?
– Jet Gems saw their lead time to reply to their customers dropping to less than 24 hours. This meant that the customer was actively engaged and their interest in the product was not waning.
– Jet Gems recorded a 20% hike in their revenue which comes through online sales from various channels such as website, Instagram, Facebook and other online platforms.
– They experienced enhanced read and reply rates on WhatsApp as compared to email and other forms of communication.
In Conclusion
WhatsApp Business API in conjunction with Interakt is the perfect business solution to boost sales, improve communication and build brand loyalty. There are no two ways about the benefits of reaching your customers on the platform that they are most active upon.
Interakt curates calculated solutions that are unique to the brand, emphasising on the areas that are more likely to be beneficial for the brand.
Kickstart your journey with Interakt today and enjoy a 14-day free trial.