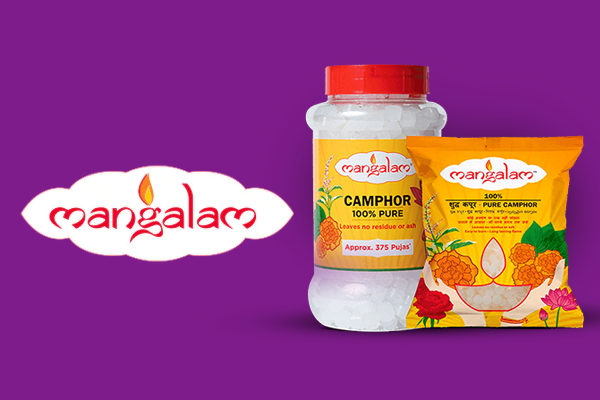 House of Mangalam is a household name that has popularized the use of Pure Camphor for various needs. Two of its best-known brands include Mangalam and Campure. Under the Mangalam brand, camphor-based products are sold for pooja needs and aromatherapy. Campure offers camphor-based products for home care and personal care needs.
House of Mangalam caters to the medical, cosmetic, and aromatherapy sectors, boasting a wide collection of products ranging from Camphor tablets to air fresheners. Camphor Cone, Bhimseni Camphor Jar, Camphor tablet pouch, and Camphor Power Liquid Vaporiser are some of its best-selling products.
The challenge in engaging with customers at large
In March 2021, the company launched its very own DTC website, where customers could browse through a wide variety of products and shop for their favorite products. Although sales started picking up, the brand soon ran into a few challenges.
One is that customers had a hard time tracking their orders. When orders are placed, customers eagerly wait for any update they can get about the whereabouts of their orders. If they are unable to find relevant information on it, they go into panic mode. Distressed customers are the last thing a business wants, so 'House of Mangalam felt the pressing need to get this sorted out.
The other issue that cropped up was that they were unable to offer instant assistance to resolve customer issues. This was primarily because there was no platform where customers could instantly get in touch with the business should they face any problem.
As a brand that is exploring the online market, it is extremely crucial to actively engage with new leads and customers. A lot of customers might want to learn more about the company's products before they make a purchase. A communication barrier in this arena causes the customer experience to take a hit, leading to lost sales in the long run.
Realizing the need for a unified platform, House of Mangalam began their search for a channel that could help them overcome these woes. Soon enough, they came across Interakt which fit the bill perfectly.