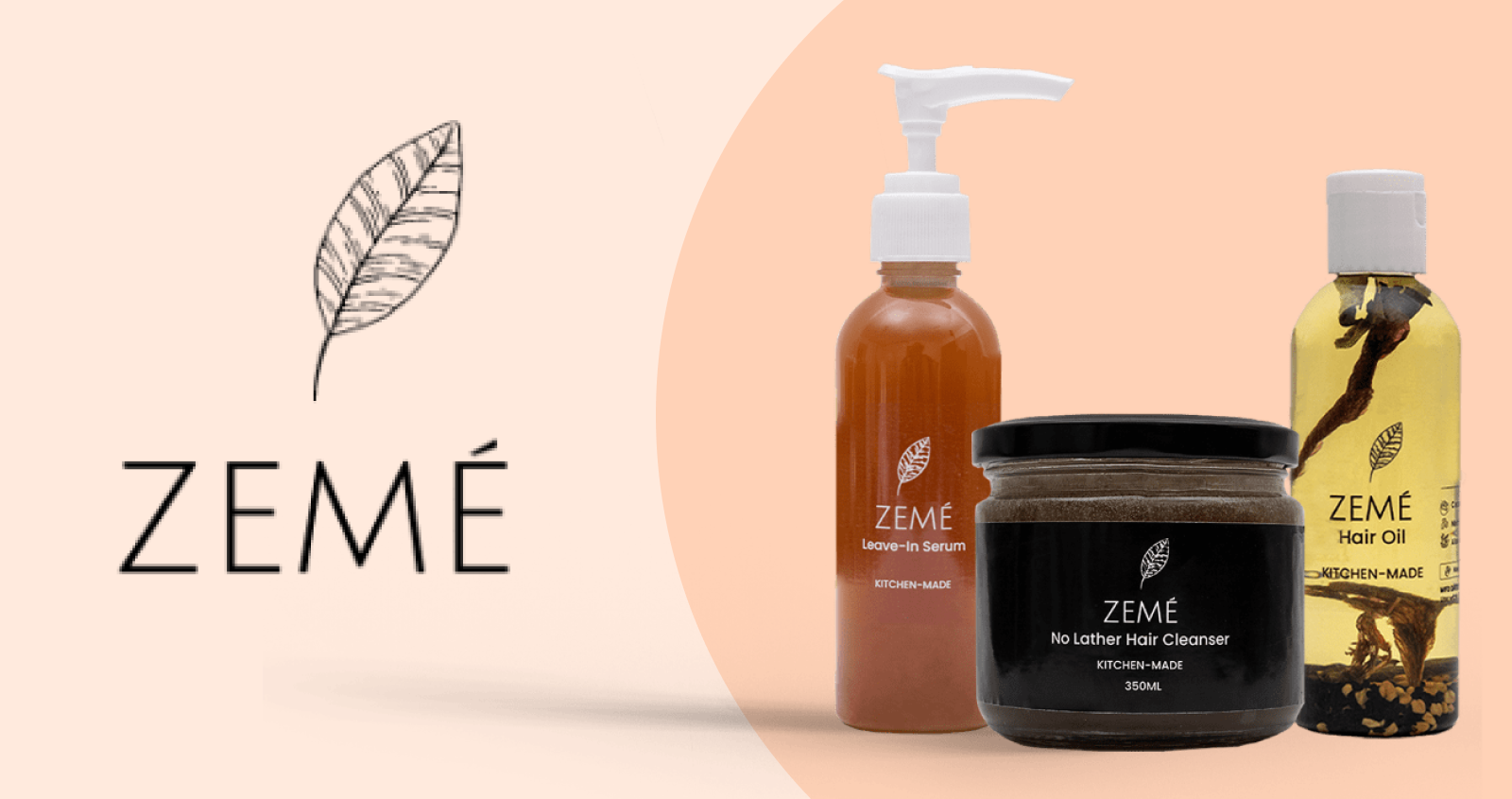 How Zemé doubled their Customer Satisfaction Scores with Interakt
In the ripples of a fast-paced life, a lot of us forget to rely on the centuries-old solutions that stand relevant even today, either due to lack of time or due to lack of unadulterated resources. Zemé is a hair care brand that aims to bring forth age-old, traditional remedies to you. Each of these products are 100% pure and customized as per the hair type and hair concern of the customer to personalize their experience. So, you can be sure that each product that you receive is exclusively made for YOU.
"People do not go back to these simple solutions that exist and not use them anymore for two reasons- one, people find them messy, it's a little hassle to go back and keep making the same concoctions again. Secondly, I think a lot of these pure ingredients have started vanishing from our lives." – Prerna, founder of Zemé
Zemé, focuses on a very holistic way of hair care, where the ingredients are pure and clean sans the chemicals. They require refrigeration as these contain whole herbs and fresh ingredients. Needless to say, their products aren't the sort that you simply buy off the shelf. This D2C business believes in being in sync with nature for solutions that are better for us.
What were the challenges the brand faced?
Founded during the covid-19 times, Zemé relied heavily on WhatsApp for their brand awareness and to familiarize their concept to potential customers. This also meant that the influx of to and fro information would need meticulous efforts to be in place. From the initial stage of customer interest to the final stage of post-delivery, the brand relied on WhatsApp to manage business communication.
Over time this became overwhelming with an increasing number of customer requests and queries pouring in. A solution curated at solving the imminent communication problems is what Zemé was looking for. Their search led them to Interakt, the official WhatsApp Business API solutions provider.
"We were doing a lot of customer interactions all through one WhatsApp Business number and it was becoming very difficult to manage that. We were looking for a solution where we could have one number where multiple people could start chatting; Interakt happened through one of those searches." said Prerna, founder of Zemé
Using WhatsApp Business API with Interakt
It's a no-brainer that the kind of traction that WhatsApp offers is unparalleled and it is only smart to dive into it to unlock a DTC brand's true reach. Zemé knew that partnering with the WhatsApp Business API on Interakt would be the answer to all their communication woes. They quickly realized that Interakt is the ideal platform to usher them closer to achieving their business goals.
"Amongst all the software we were considering, we found Interakt's interface to be very good. We've used Interakt for everything in our business apart from managing our customer communication. We have strong emphasis on turnaround time. So, this helps us track that." – added Prerna, the founder.
One of the boons that Zemé acquired by partnering with Interakt was the feature of automation; even though the business had agents throughout the process, it was necessary that automation be incorporated into the process.
Chat automation: Some processes in the business module like post-delivery follow-ups require the need to send messages regarding the "know how's" of the product, such as, how to use it or how to store it, et cetera. This step was efficiently taken care of by chat automation. WhatsApp chat automation ensures that customers receive quick answers to their queries with minimum intervention from support agents.
Quick turnaround time: More often than not, an efficient turnaround time translates as a converted customer. Interakt helped achieve that with a quick response.
Interakt team's availability on WhatsApp: The very fact that Interakt's team was available on WhatsApp helped the business immensely particularly when they needed quick solutions to fix issues or support.
Product Catalogs: The integration of Product Catalog on WhatsApp Business API has helped the brand showcase their products without the customer having to move out of the WhatsApp chat.
How Interakt impacted Zemé?
Helped the team save time with chat automation.
Helped resolve process issues like post-delivery follow-ups.
Customer satisfaction scores have more than doubled after using Interakt.
Turnaround time has been reduced from 2 hours to 10 minutes now with Interakt.
Customer conversion went up to 20%.
Customer retention increased by 20%.
So, are you ready to take your business up a notch with Interakt by your side? Explore Interakt today and unlock the true potential of your business. Sign up for a 14-day free trial.