Transform Conversations into Conversions with WhatsApp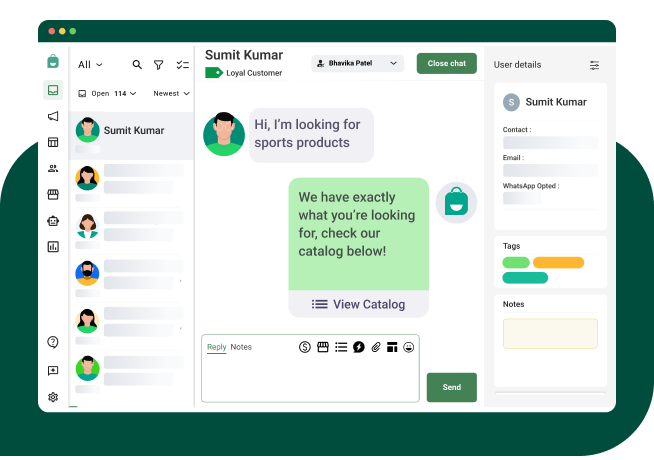 The only full-stack platform to offer a seamless customer experience & grow your business on WhatsApp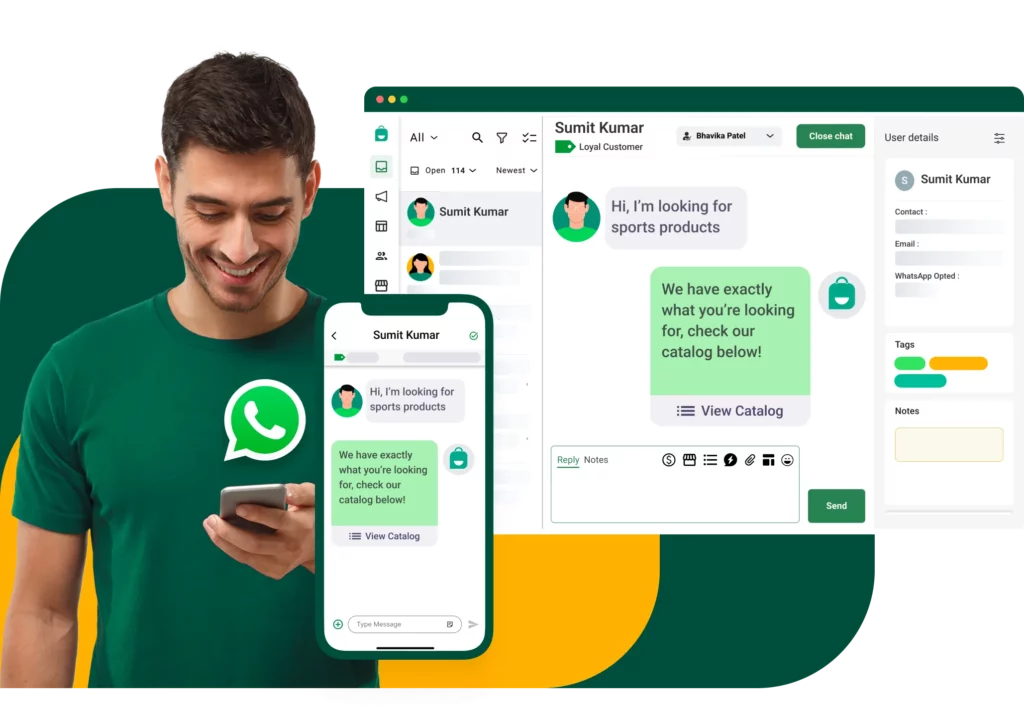 10,000+ Businesses Across the Globe Trust Interakt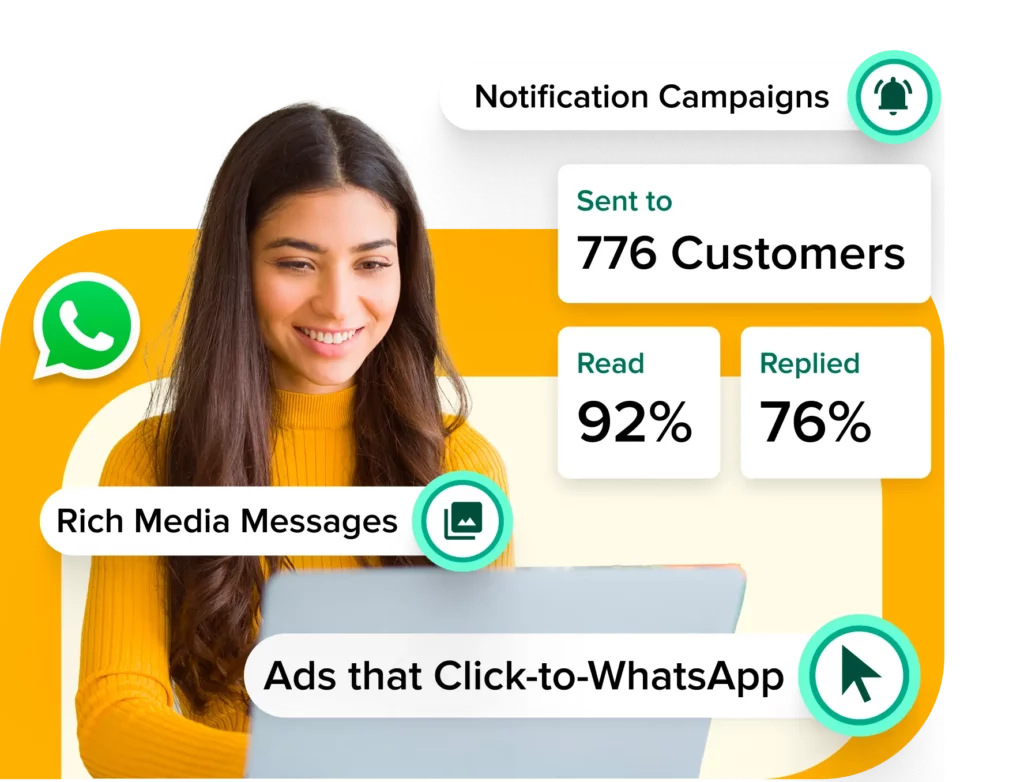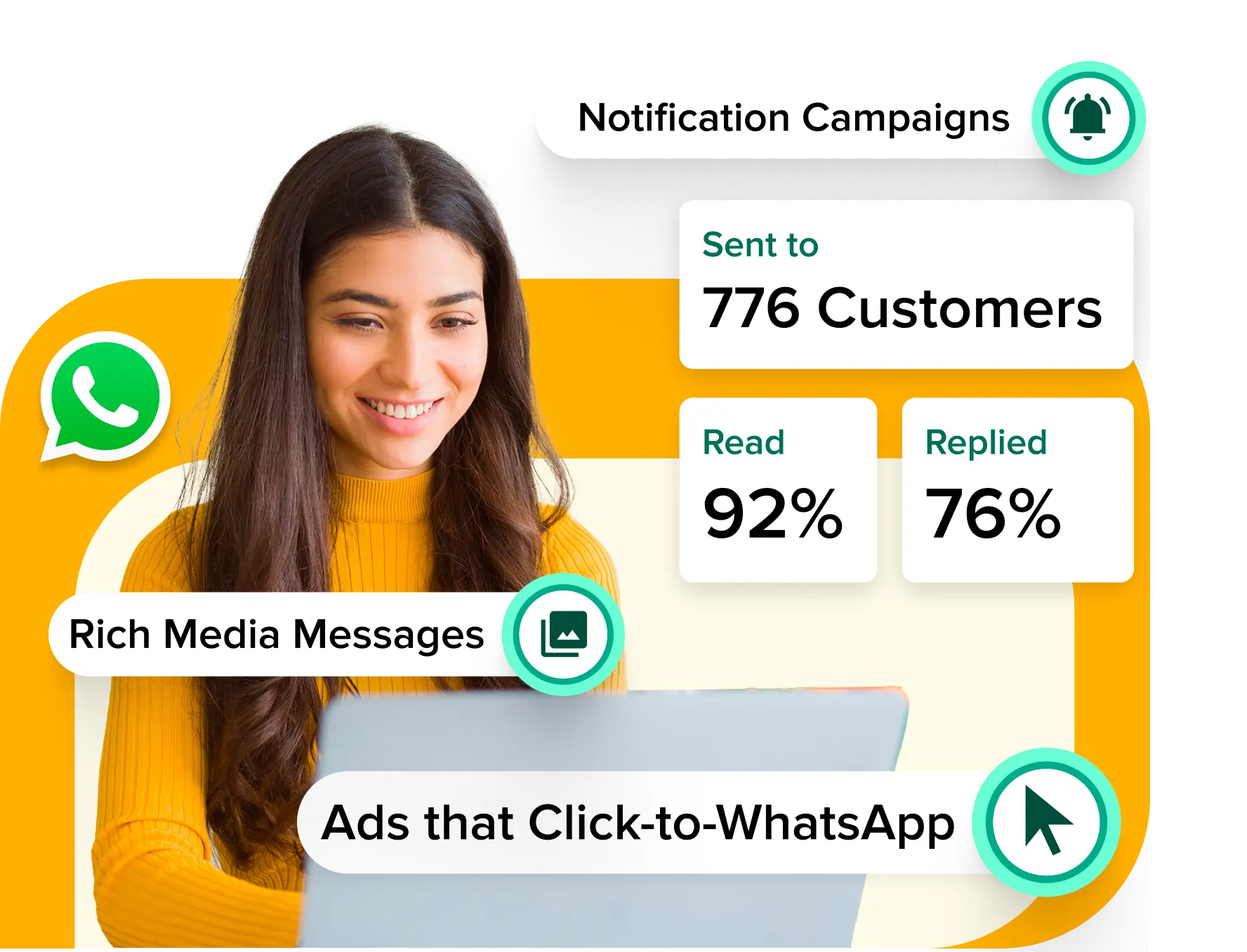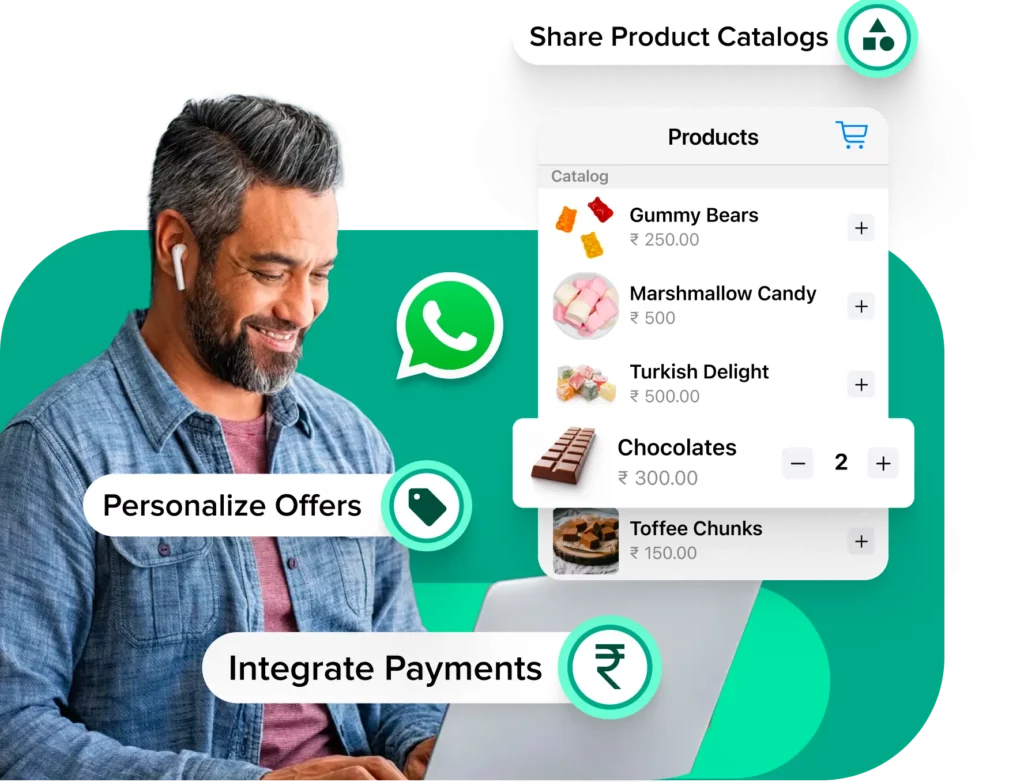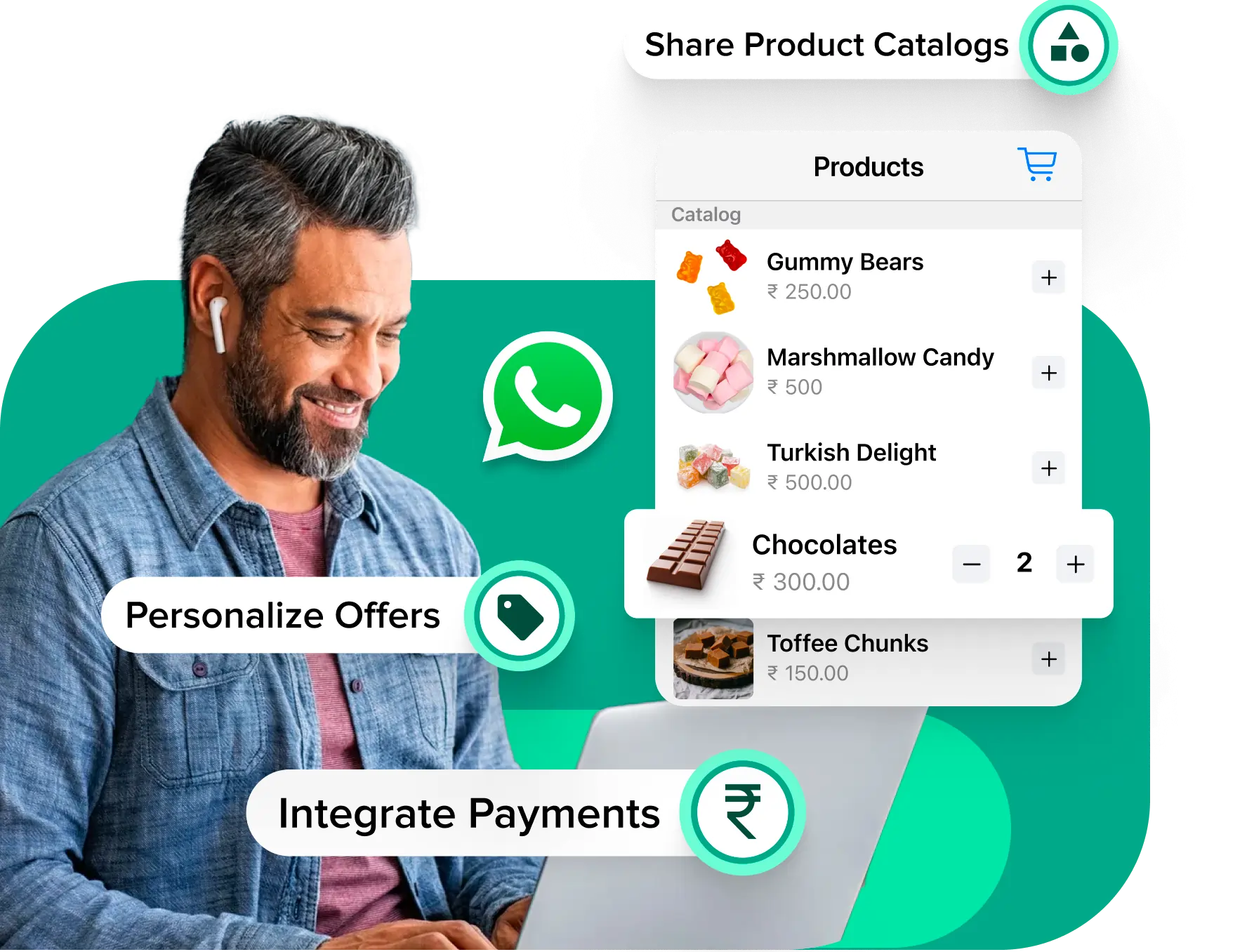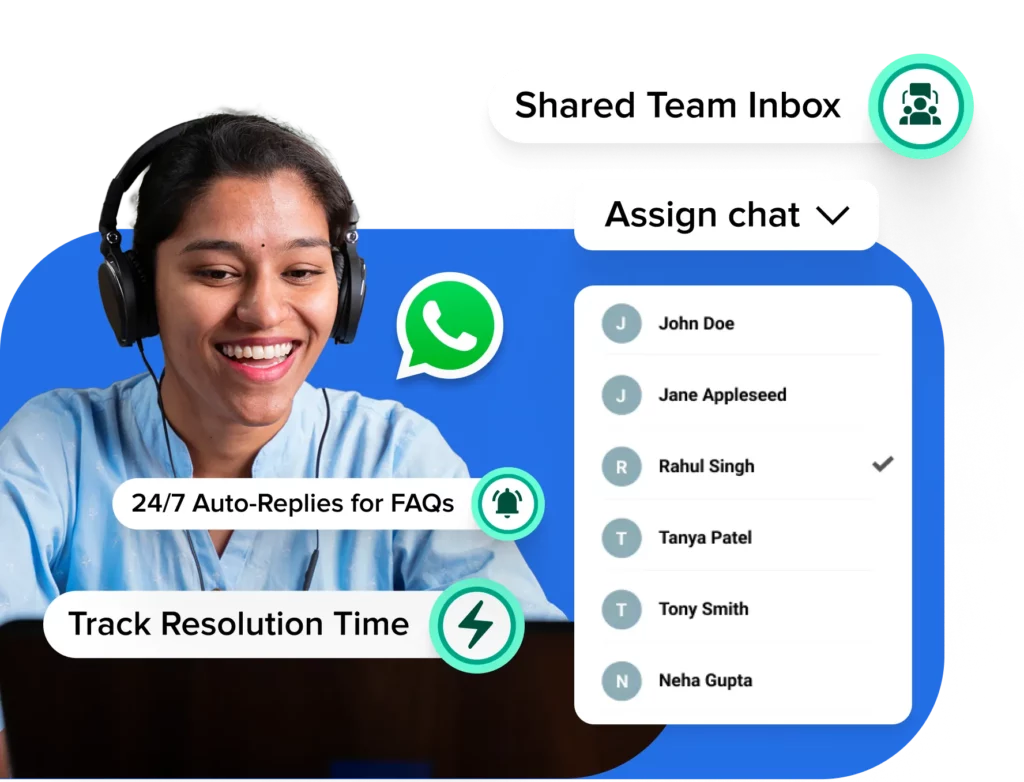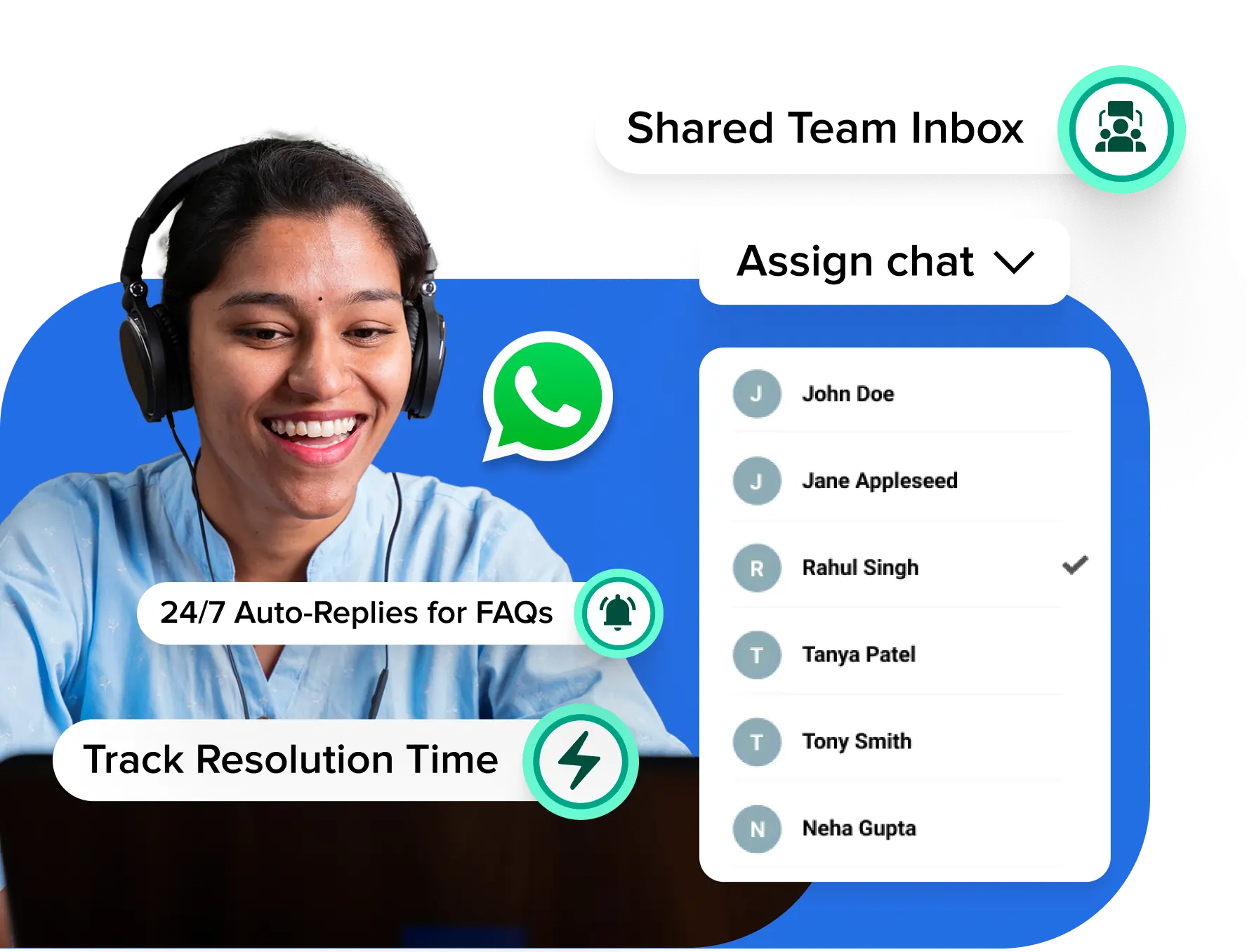 Unlocking Potential: Interakt's Diverse Capabilities for Success
Generate high-intent leads for your business with Interakt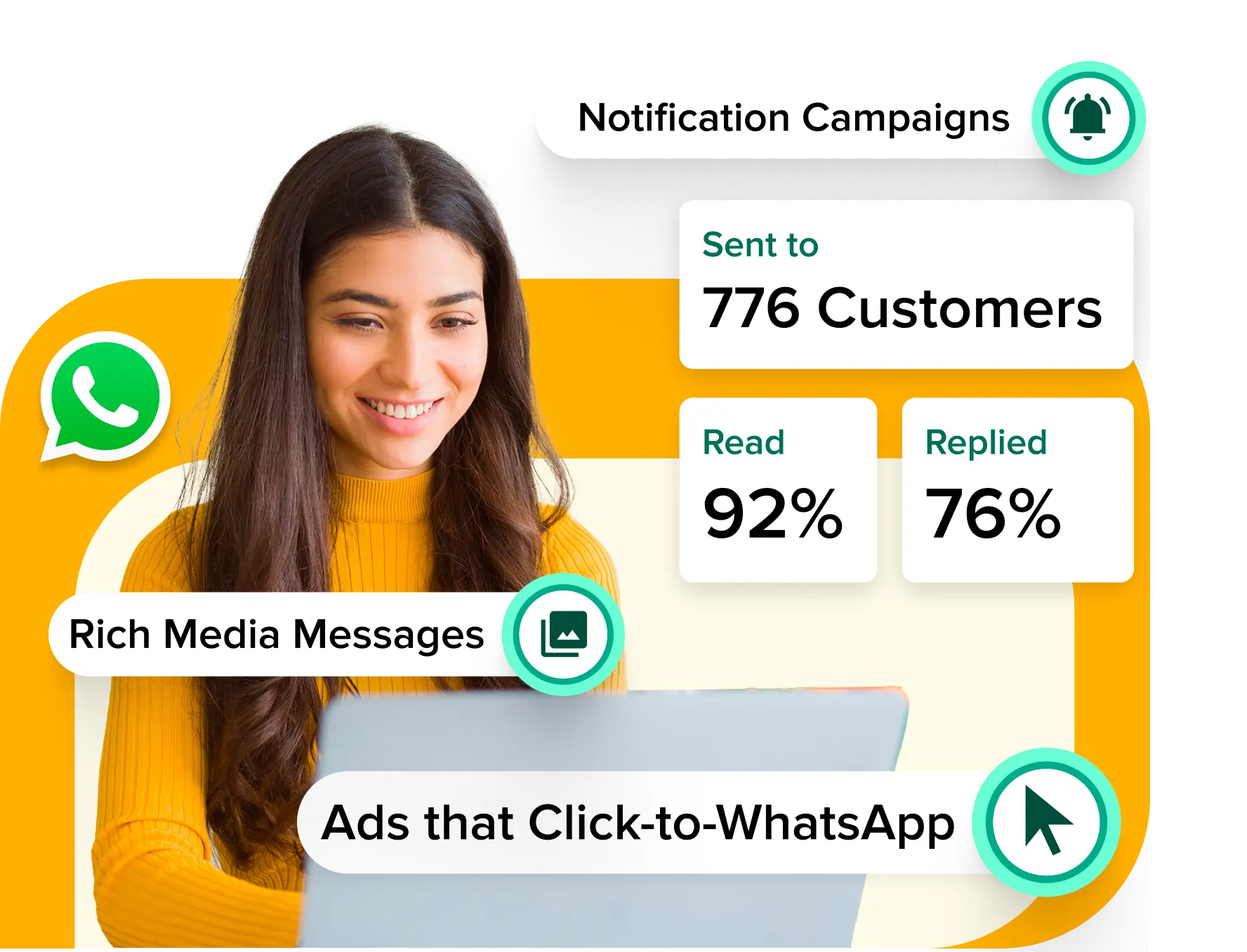 Drive Sales & Conversions on WhatsApp
Transform Conversations into Conversions with Interakt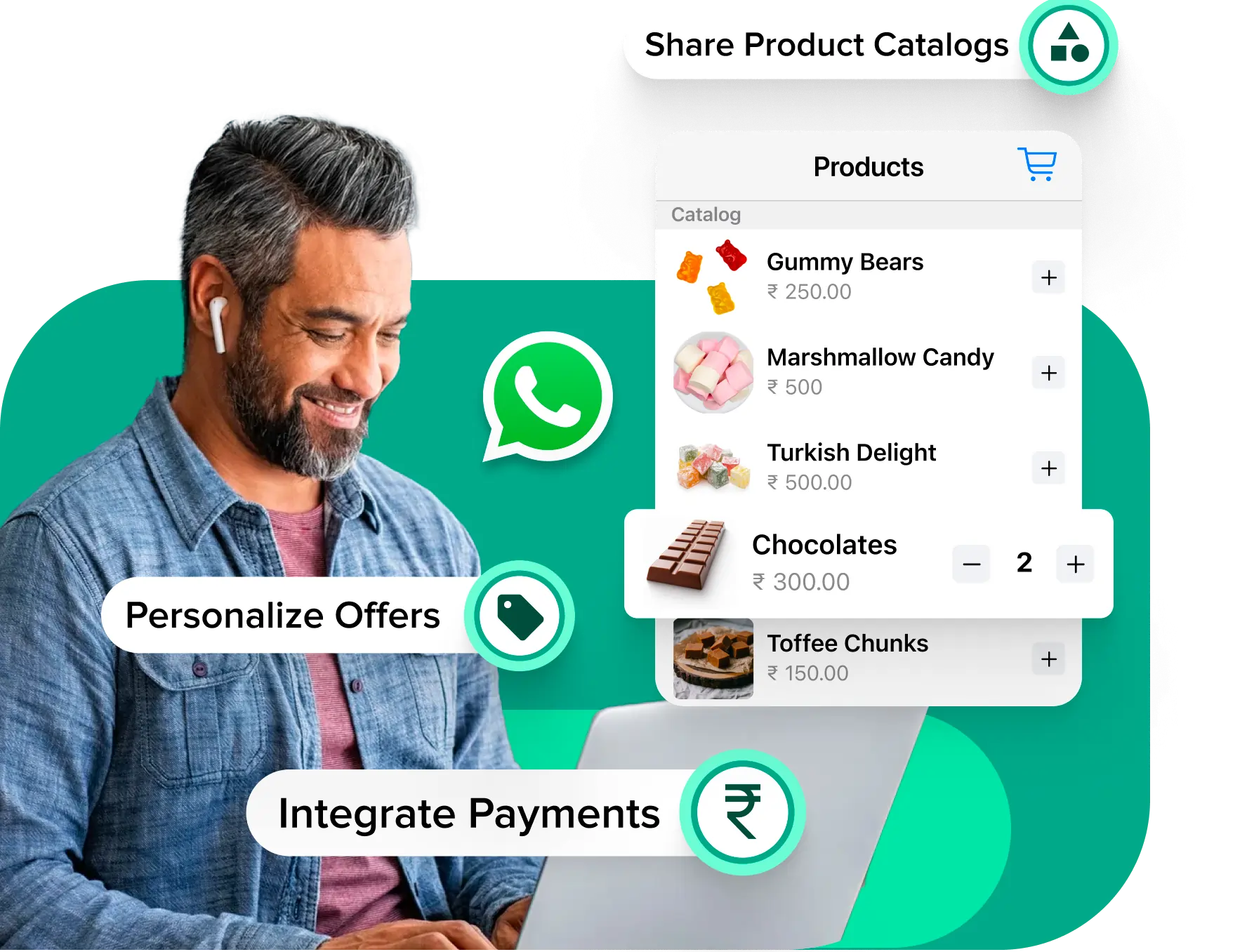 Offer Support at scale on WhatsApp
Offer 24×7 Support to your customers with Interakt at scale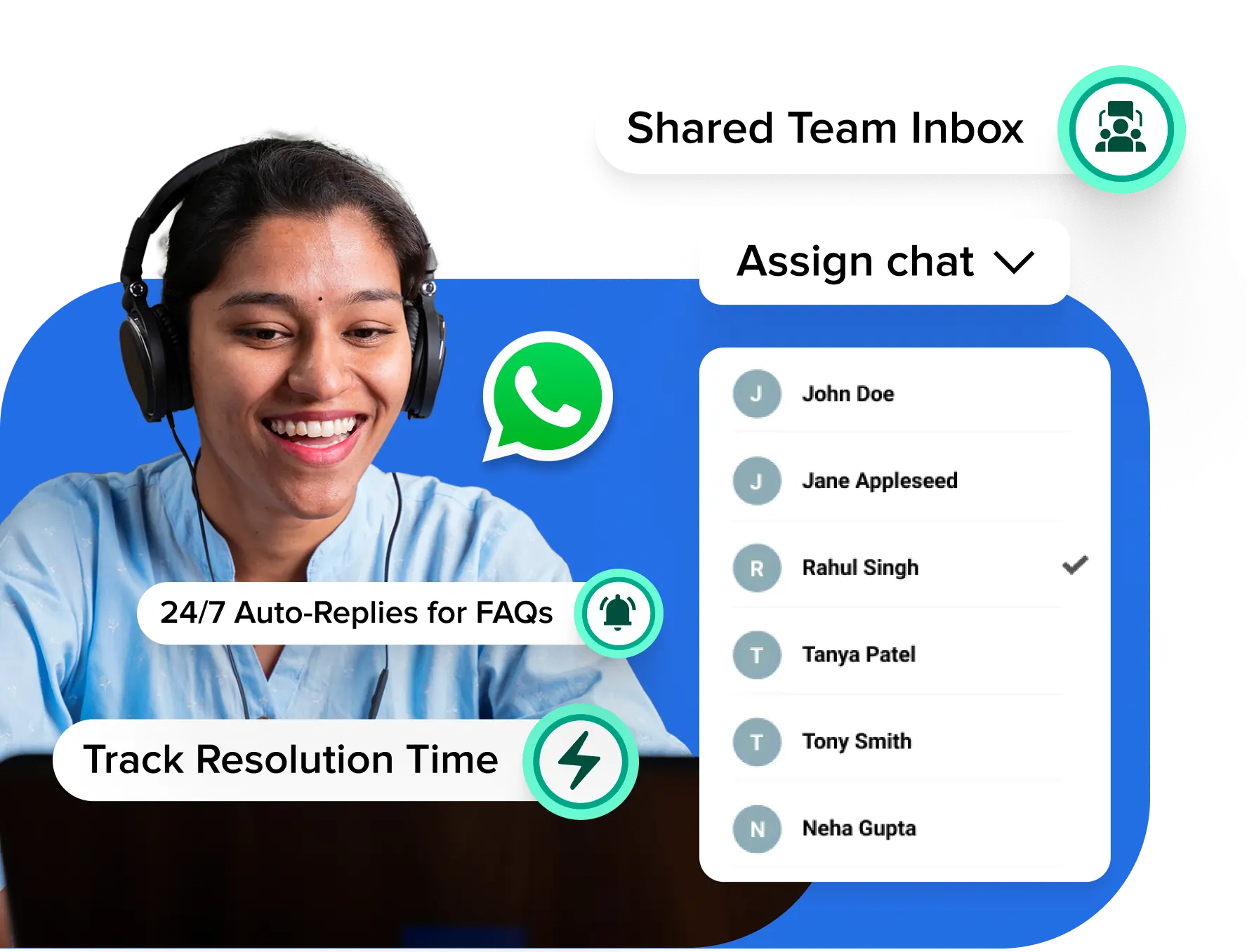 Interakt's Power-packed WhatsApp Business API Features
Acquire, convert, re-engage & delight your customers on WhatsApp with Interakt
Interakt's Power-packed Features
Aquire, convert, re-engage & delight your customers on WhatsApp with Interakt
A full-stack WhatsApp Solution for every industry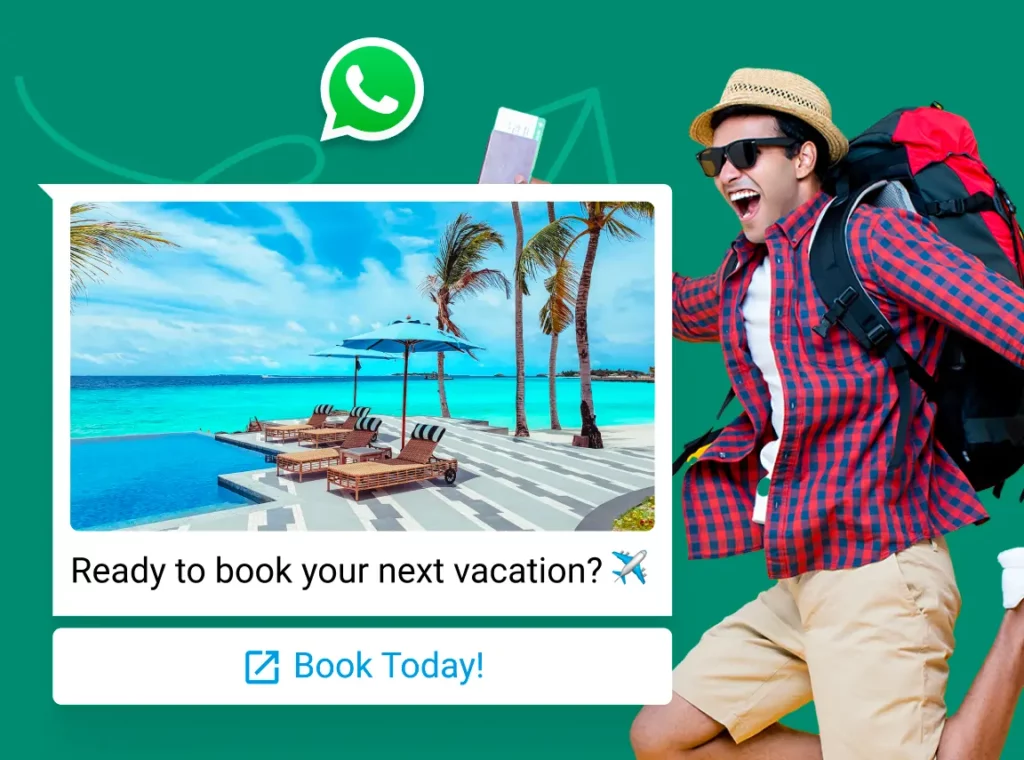 Fast-track travel bookings, share details, setup 24/7 automated FAQs and more using Interakt.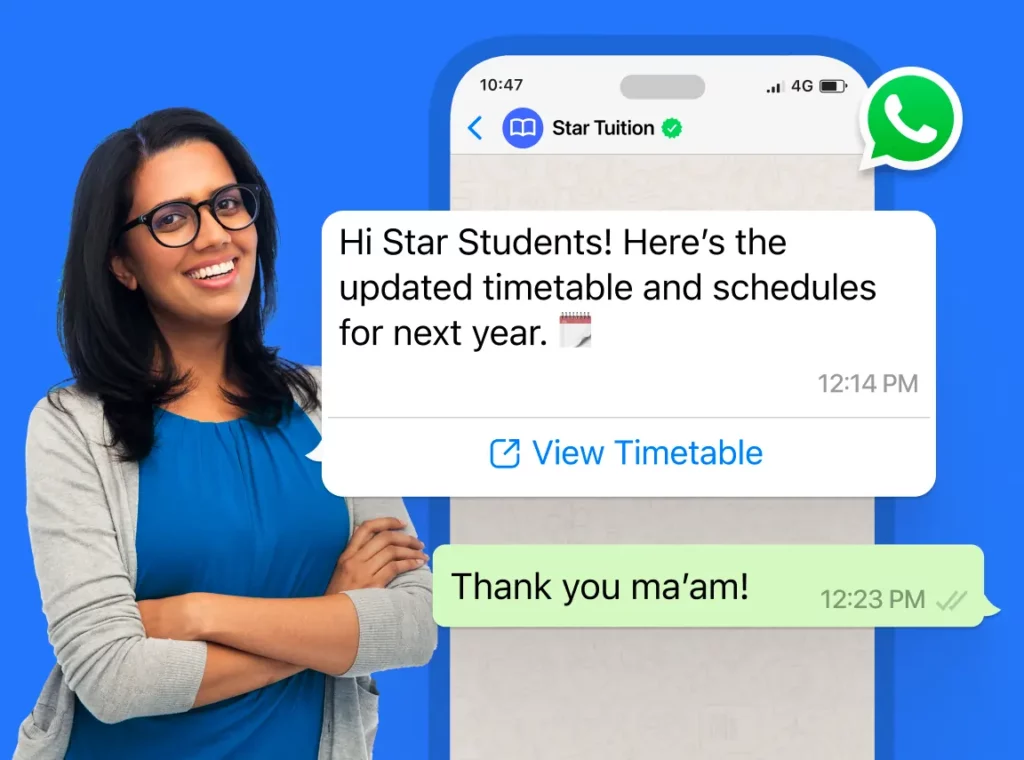 Get more enrollments from your course with Interakt and keep your students informed with details on WhatsApp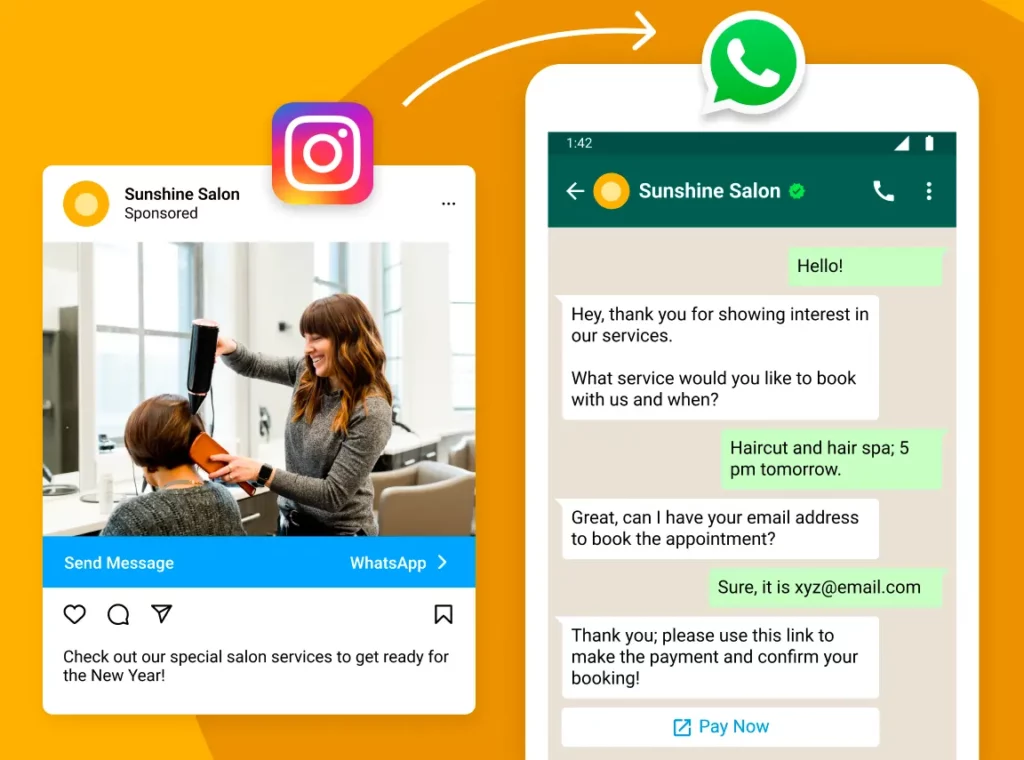 Grow your Spa & Salon business through scheduling, payments and catalogs all on WhatsApp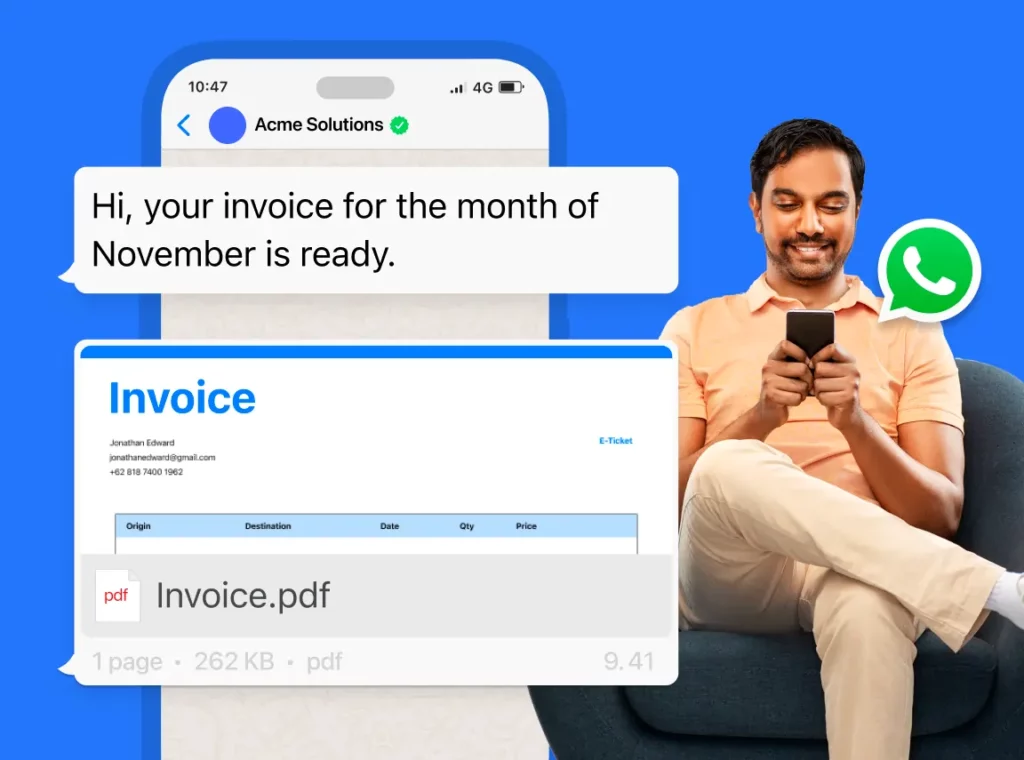 Scale up your D2C brand using Interakt with end-to-end commerce and sharing catalogs on WhatsApp.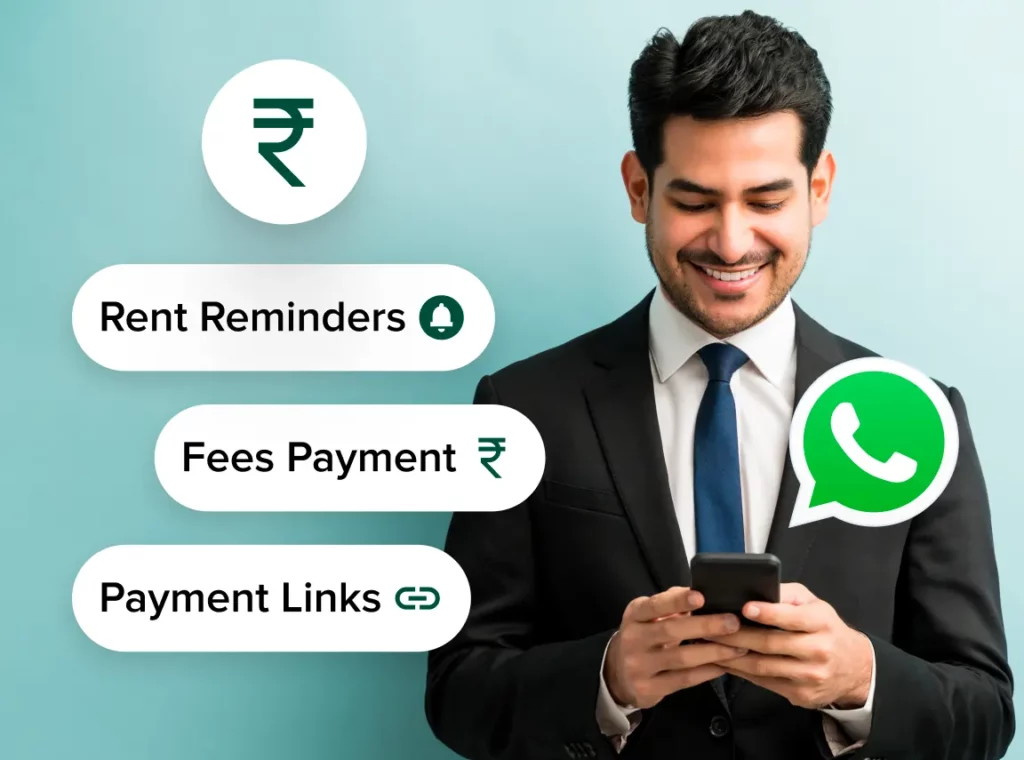 Leverage powerful WhatsApp Business API features and grow your business using Interakt.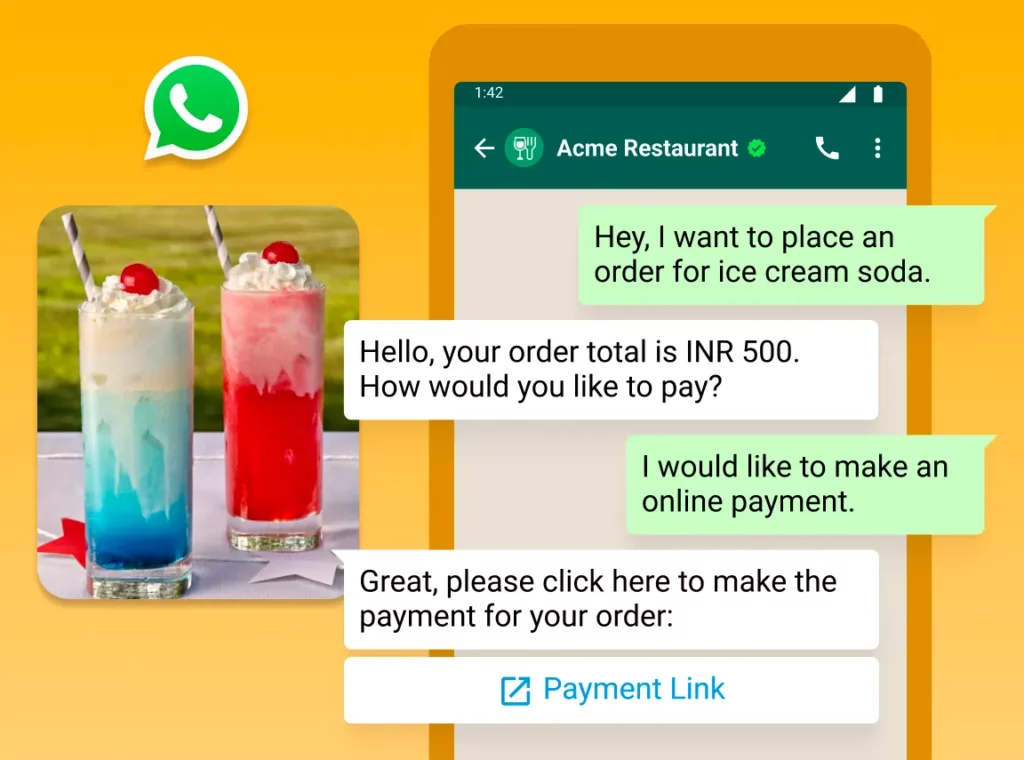 Restaurants & Food Businesses
Streamline orders, payments, sharing menus and lots more using WhatsApp.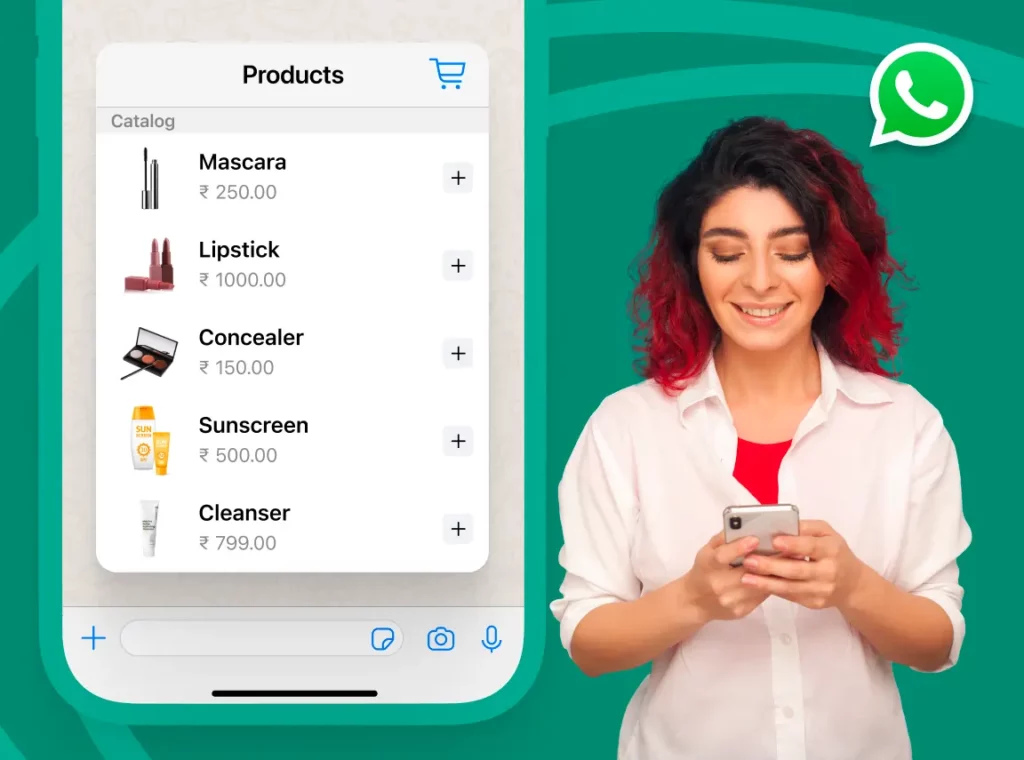 See how leading brands use WhatsApp Business API to acquire, convert and engage online shoppers in the rising competition.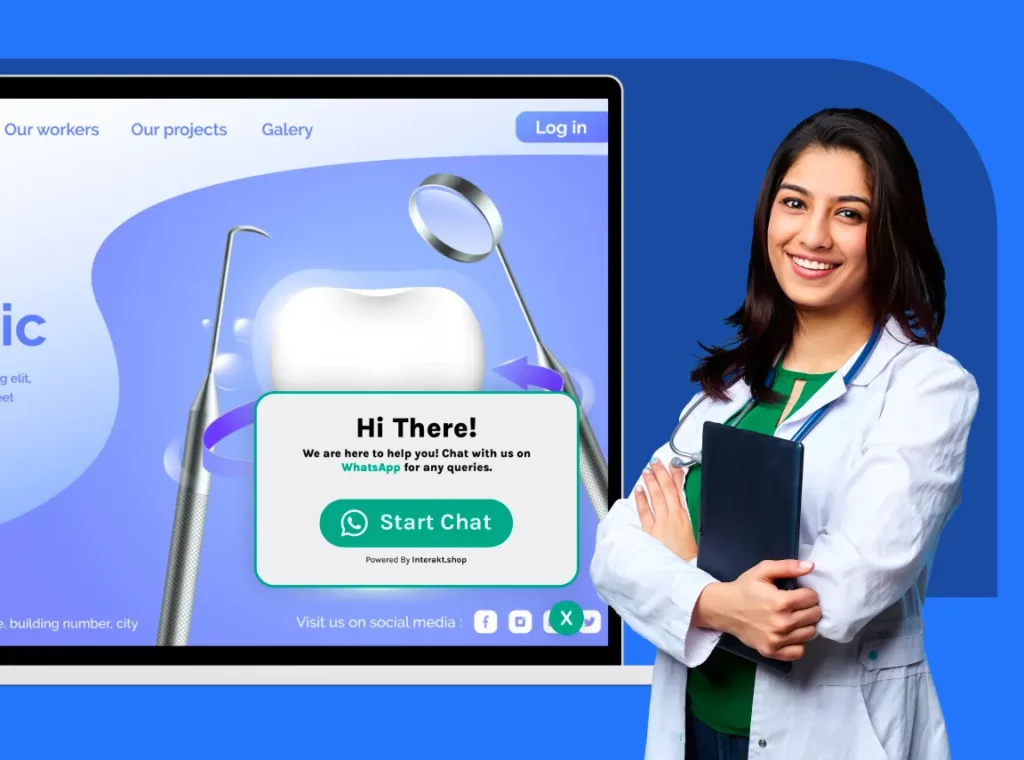 Improve patient experiences with automated appointment bookings, clinic updates, offers and more using Interakt.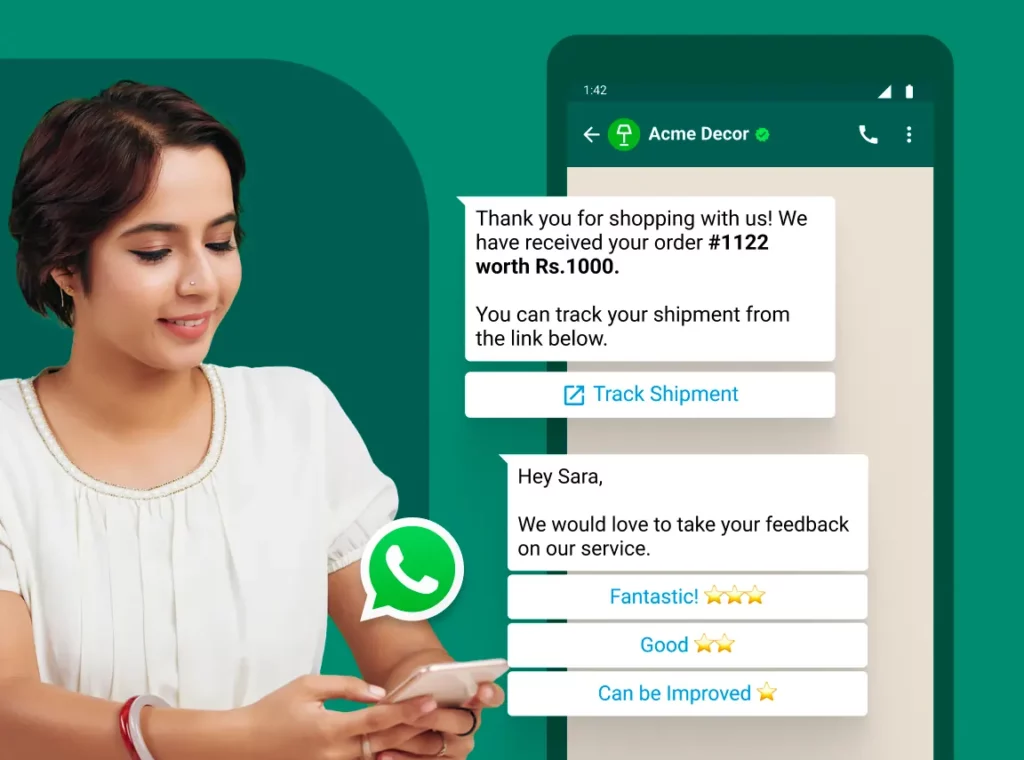 Boost your home decor and furnishing business through end-to-end commerce using Interakt.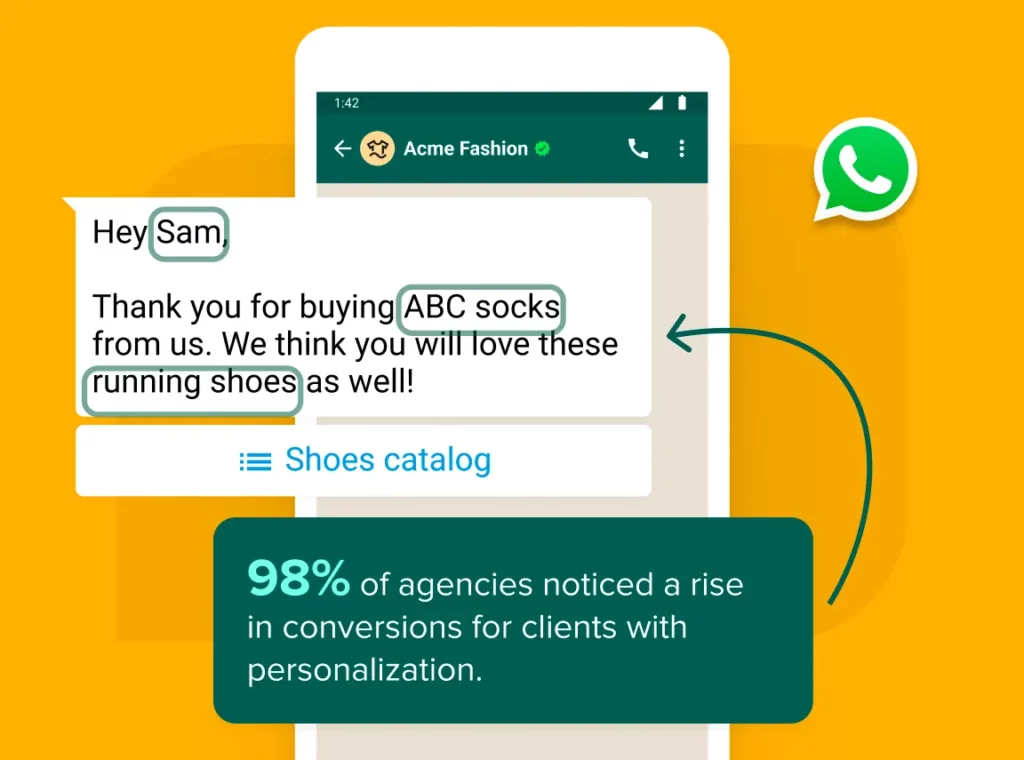 WhatsApp gives marketing agencies an opportunity to help their clients stand out in a noisy digital landscape.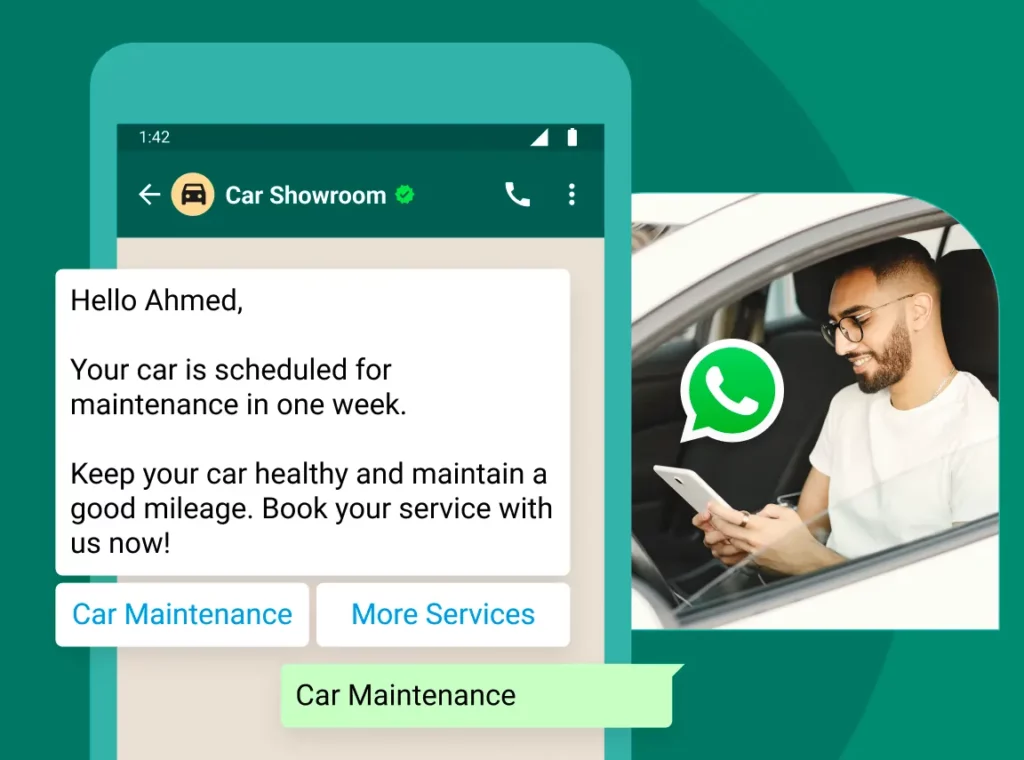 From promoting your deals and discounts to scheduling servicing, WhatsApp Business API simplifies customer communication.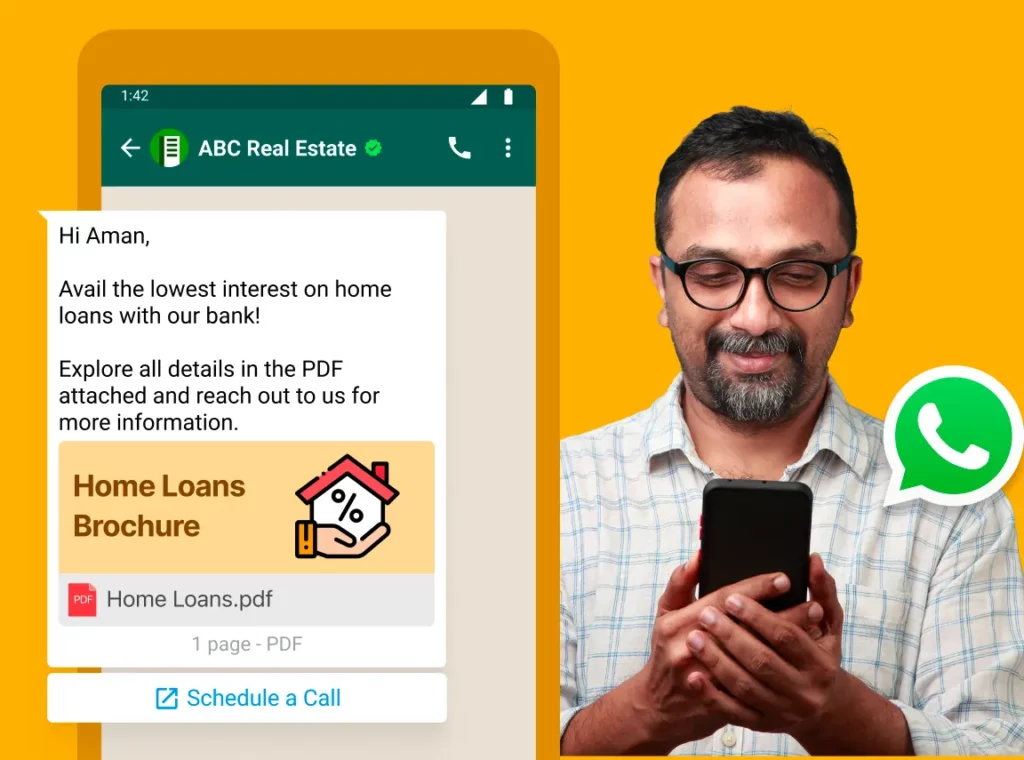 Leverage the WhatsApp Business Platform with Interakt to acquire, engage & convert prospect buyers and retain customers.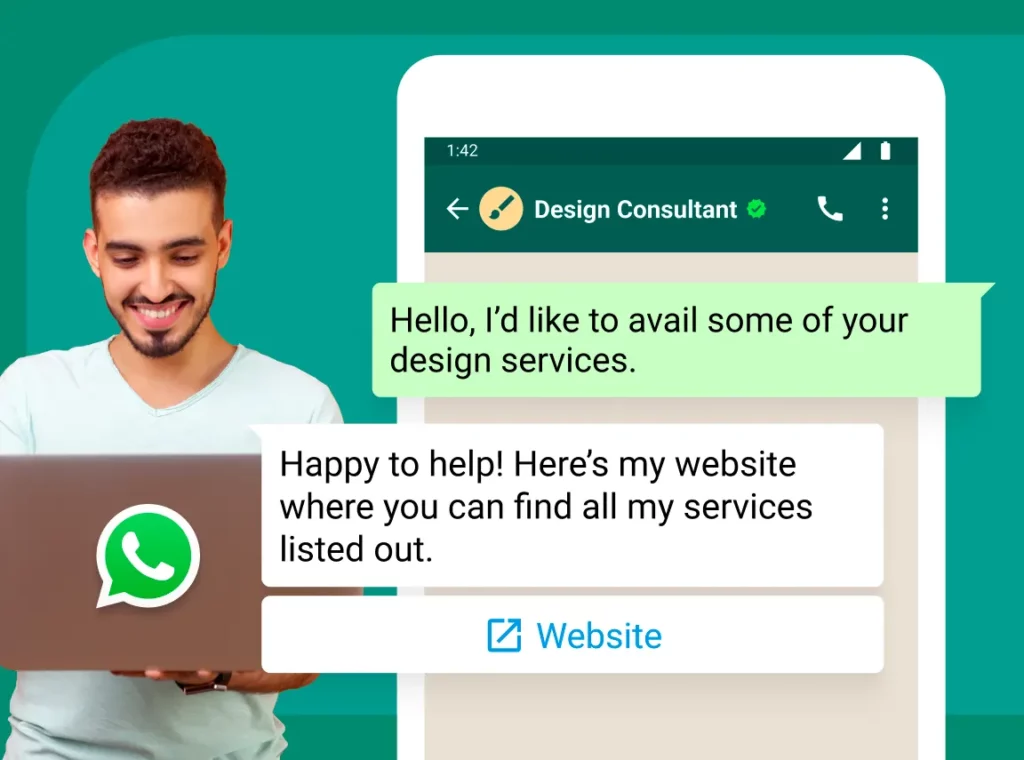 See how businesses and freelancers are exploring WhatsApp to create personalized customer journeys.
89%
Higher Average CSAT Rating
133%
Higher Agent Efficiency
60%
Increase in Abandoned Cart Recoveries
75%
Boost in Customer Engagements
More reasons to choose Interakt
Collaborate using Team Inbox & Chat Widgets
Add WhatsApp widgets to your e-store & collaborate with unlimited team members to offer customer support at scale on WhatsApp
Monitor Chat & Campaign Analytics
Monitor campaign performance, response & resolution times of your agents to improve your customer experience
Interakt helps you apply for the Green tick on WhatsApp alongside your brand name to help you build credibility
15+ WhatsApp Business Integrations
Enjoy seamless integrations with your favorite e-stores, CRMs, and more.
Experience Interakt in action!
Monday to Saturday – 3:00 PM IST
Register for our Live Demo today and discover why Interakt is the right choice for your business and get answers to all your WhatsApp-related questions.
Experience Interakt on
Desktop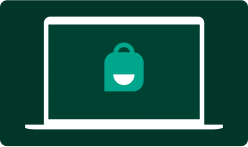 Experience Interakt on
WhatsApp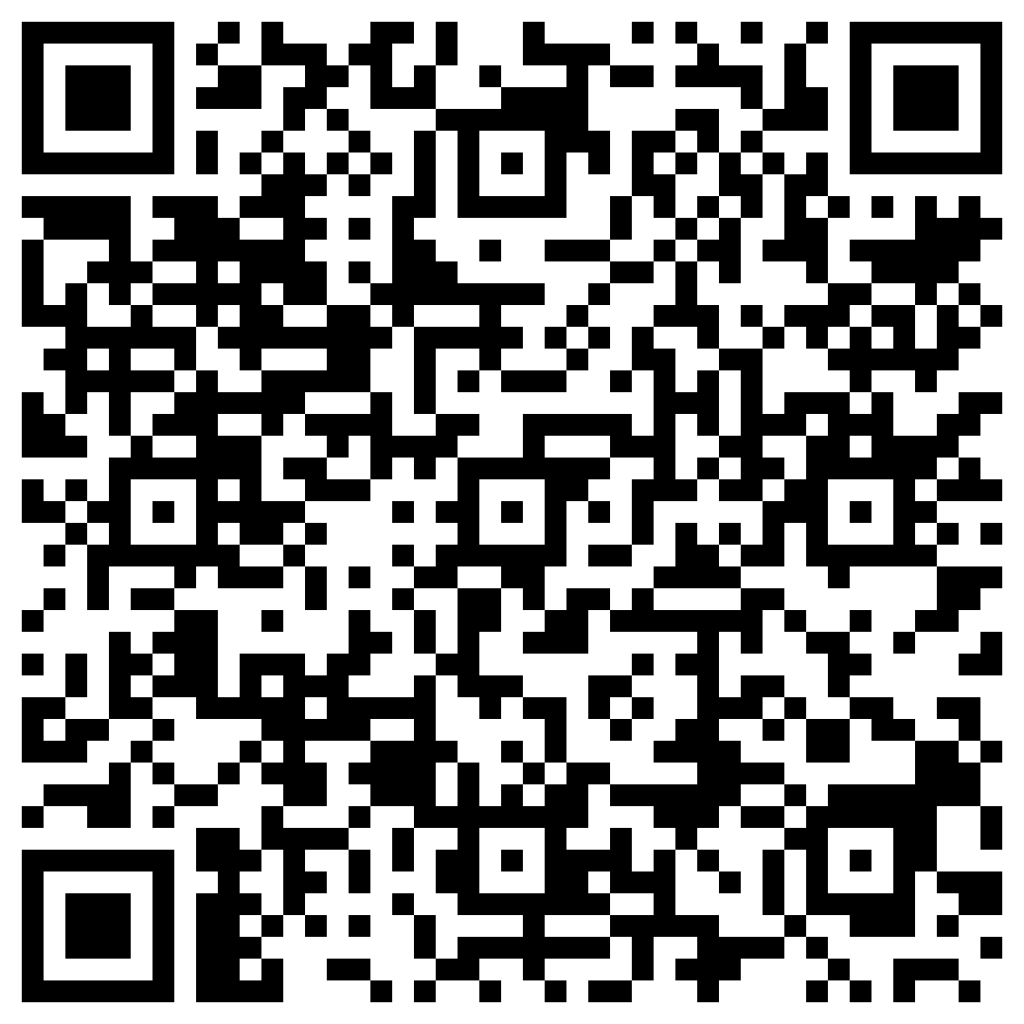 Listen directly from our champions why they ❤️ Interakt
Bombay Sweet Shop
How Haptik And Interakt Helped Bombay Sweet Shop Achieve 4x Revenue Within A Year
Zemé Fresh
How Zemé doubled their Customer Satisfaction Scores with Interakt
Okhai
Okhai Boosts Sales & Combats Shopping Cart Abandonment using Interakt
Indian Ethnic Co.
Indian Ethnic Co. Improves Customer Service and Combat Shopping Cart Abandonment with Interakt
All Things Baby
Interakt helped All Things Baby Manage Better Customer Relationships
Creative Dukaan
Creative Dukaan improves customer support on WhatsApp via Interakt
The State Plate
The State Plate solve 1.5x times more queries on WhatsApp with Interakt
Relove
Relove streamlines their business conversation and achieves 50% engagement rate with Interakt
Cellbell
CellBell improves their retention rate by offering end-to-end customer experience on WhatsApp via Interakt