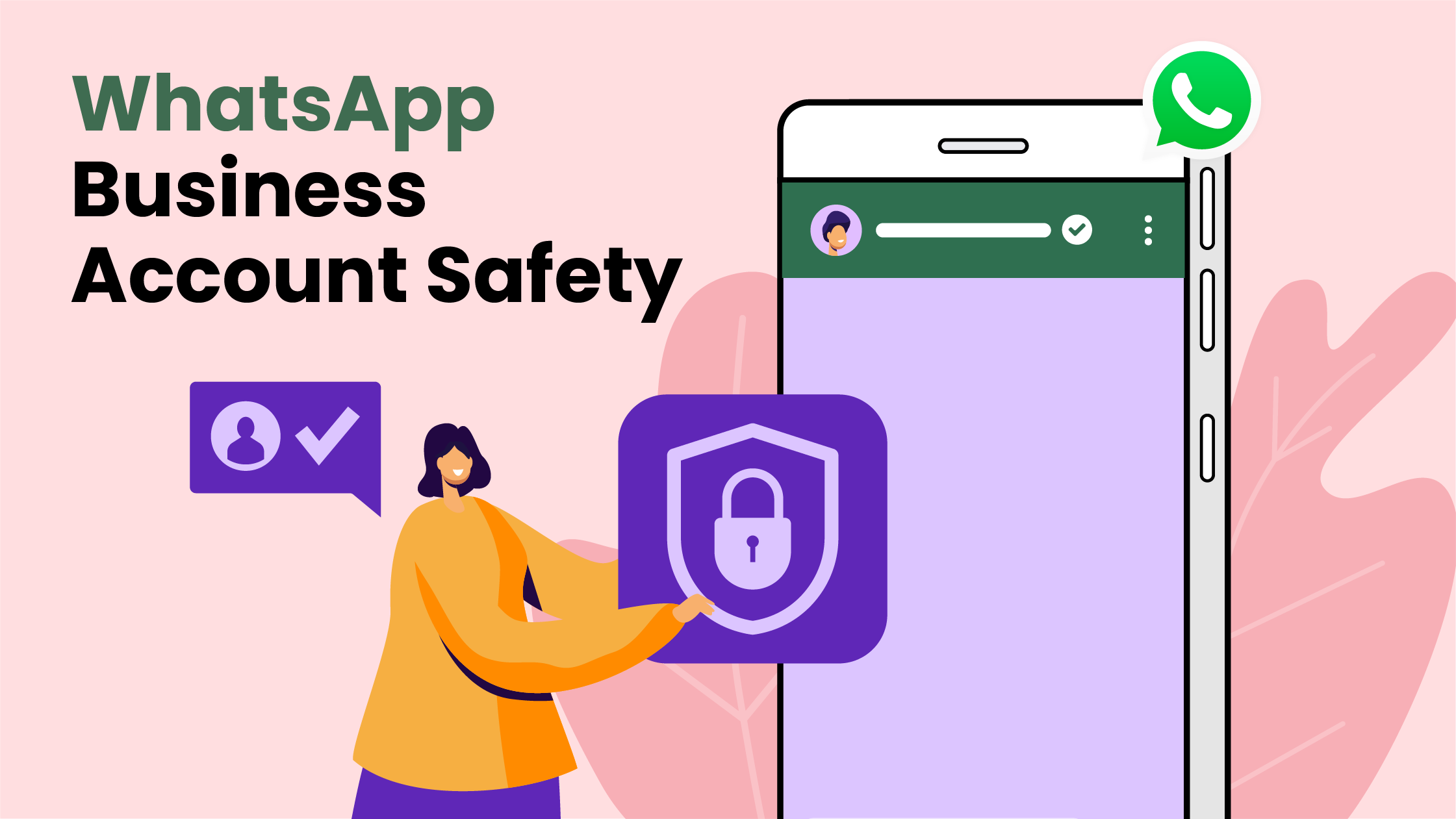 Is WhatsApp Business Account Safe?
With over five million businesses using WhatsApp Business and over 2.5 billion people using WhatsApp itself, the app is rated to be the most popular and highly used communication platform. In recent years, many small and medium businesses (SMBs) have adopted WhatsApp Business for customer communication as it gives them the perfect platform to market their business offerings. WhatsApp Business offers benefits such as effective two-way communications, real-time customer support, business verification to ensure customers are chatting with someone genuine, wider global reach and lots more. These capabilities give businesses the perfect platform to streamline their customer service.
However, there is always a cloud of confusion and uncertainty when it comes to the security and privacy of WhatsApp Business. There has been a lot of uproar when WhatsApp announced updates to their terms of service and privacy policy early this year. This has raised a lot of questions on whether using WhatsApp Business or WhatsApp Business API for SMBs is a safe option. Does this mean WhatsApp is unsafe?
Well, there are two schools of thought on this topic. On the brighter side of things, what the updated policy means is that WhatsApp is aiming to set up an easier and effective platform for customers to connect with a business and make a purchase. The revised changes provide a transparent view of how WhatsApp collects the data and uses the data.
So, how secure is WhatsApp Business? Can WhatsApp read business account chats?
All messages sent using WhatsApp Business or the API are end-to-end encrypted and secure. This means that the messages you send to your customers stay only between you and your customer. No other party, including WhatsApp, can read your confidential messages. WhatsApp ensures this trust by asking businesses to verify their account and showing a green tick mark. This gives users confidence when communicating with the business.
I am using WhatsApp Business API. How safe is it? Who has access to the data?
If you are using WhatsApp Business API, make sure that you are working with a reliable Business Solution Provider (BSP). BSP's are a global community of third-party solution providers with credible knowledge about WhatsApp Business API.
The data collected from customers will be accessible only between you (the business), your support team members and the BSP you choose. BSPs will collect and use the data to offer you the necessary services and complete any transactions on your behalf. The BSP will retain the data only as long as required until a specific purpose is achieved. Once complete, the data will be deleted in a completely safe and secure manner. As a business, you can always reach out to your BSP to understand what information they hold and request them to delete it from their systems, if needed.
Leverage WhatsApp Business API for your Business Growth
WhatsApp Business API is a powerful platform for businesses to achieve increased customer engagement and conversion rates. It enables messaging on a highly secure and encrypted platform and allows brands to build on the trust of their customers. interakt can help set up WhatsApp Business API and open you to a world of possibilities to improve customer communication and experience. Get started with interakt today and grow your business faster with WhatsApp.