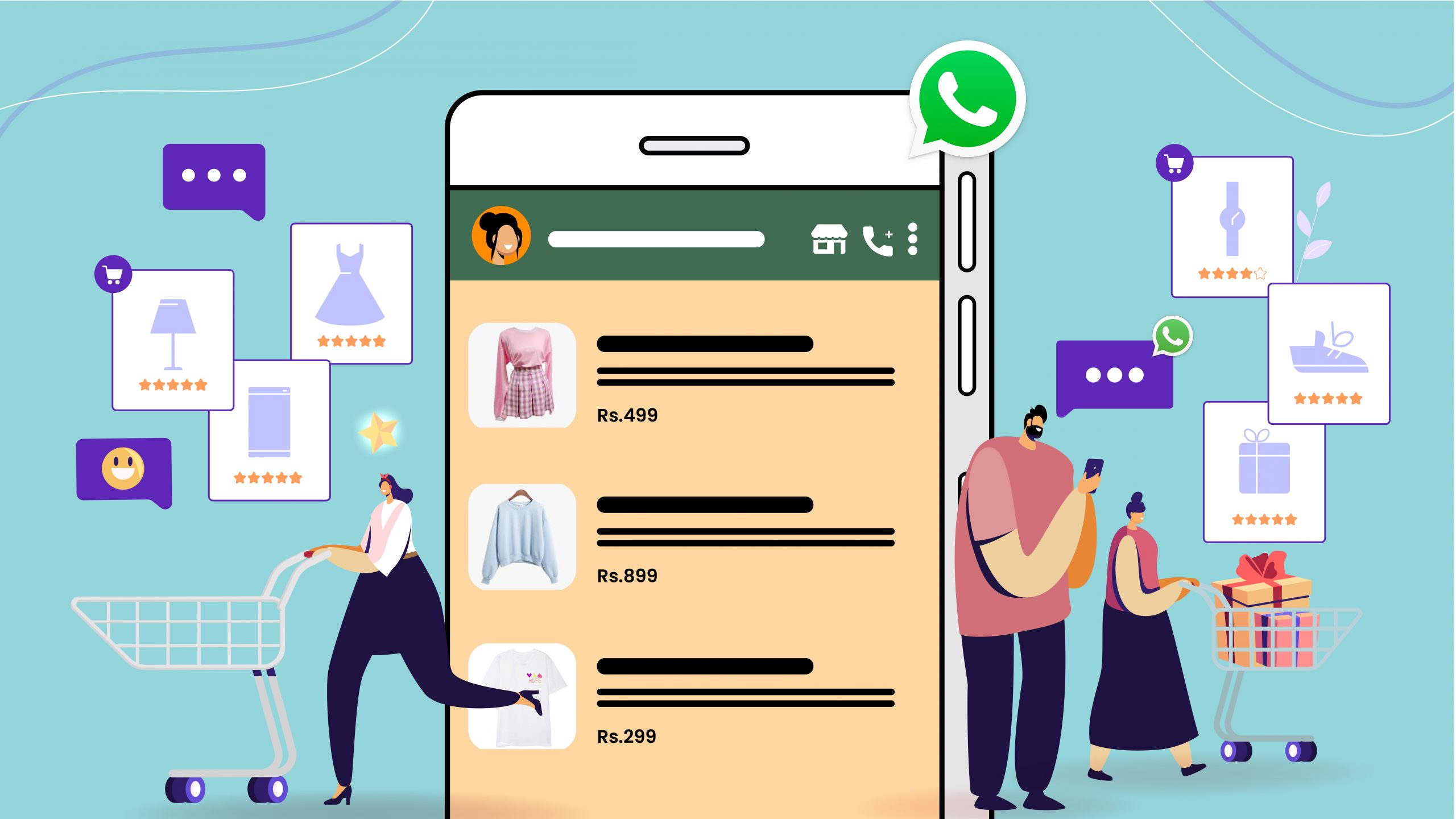 Everything You Need to Know About WhatsApp Shopping Button
WhatsApp has introduced a new Shopping button on its platform to help customers discover a company's business catalogue and see the range of products and services it offers.
Earlier it wasn't easy to spot the catalogue button which was hidden in the Business profile section. With this new update, it is clearly visible to shoppers and can be easily accessed.
The new Shopping button acts much like a storefront icon and is designed solely for WhatsApp Business Accounts.
WhatsApp's shopping button will help shoppers discover a business' product catalogue, browse through their favourite products and start a conversation with the business, with just a tap.
As a business owner, you have the opportunity here to showcase your extensive range of products thereby leading to an increase in sales.
A study conducted last year showed that 76% of adults in India were more likely to associate with and buy from a company that they were able to connect with via messaging.
With the global pandemic, businesses need to find quicker and more efficient ways to meet customer needs. Now with the pandemic, more and more people prefer to shop online than head to a nearby store.
The Shopping button for WhatsApp Business Account was added to make the shopping experience pleasant and convenient for those who wished to buy products remotely. As reported by WhatsApp, more than 175 million people reach out to a WhatsApp Business Account every day and more than 40 million people browse through a business catalogue every month. These include more than 3 million users in India alone.
This feature is a lot similar to the shop options available on Instagram and Facebook which takes you through a product listing in the App, where you can choose products that you wish to buy and tap through to make the payment for it.
Where is the Shopping Button on WhatsApp?
It's pretty straightforward. Head to any WhatsApp Business Account that you have been talking to, say a local grocery or a bakery.
If the seller has put up a catalogue to their Business Account, you will be able to see a storefront symbol beside the account name.
Tap on the icon and it will take you to the catalogue, which displays the products being sold by the business. If you are interested in a product, simply tap the 'Message Business' button, located below each image and you can ask questions related to that product.
The storefront symbol can only be seen if the business has a catalog uploaded to their WhatsApp Business Account.
Gear up to sell more with WhatsApp's Shopping button
The Shopping button is only available to WhatsApp Business Account holders. So in case you are unable to see a Shopping button on your account, then you need to set up your account as a WhatsApp Business Account.
However, if you have an account and you still can't see the icon, make sure you have updated to the latest version of the App to be able to use this feature.