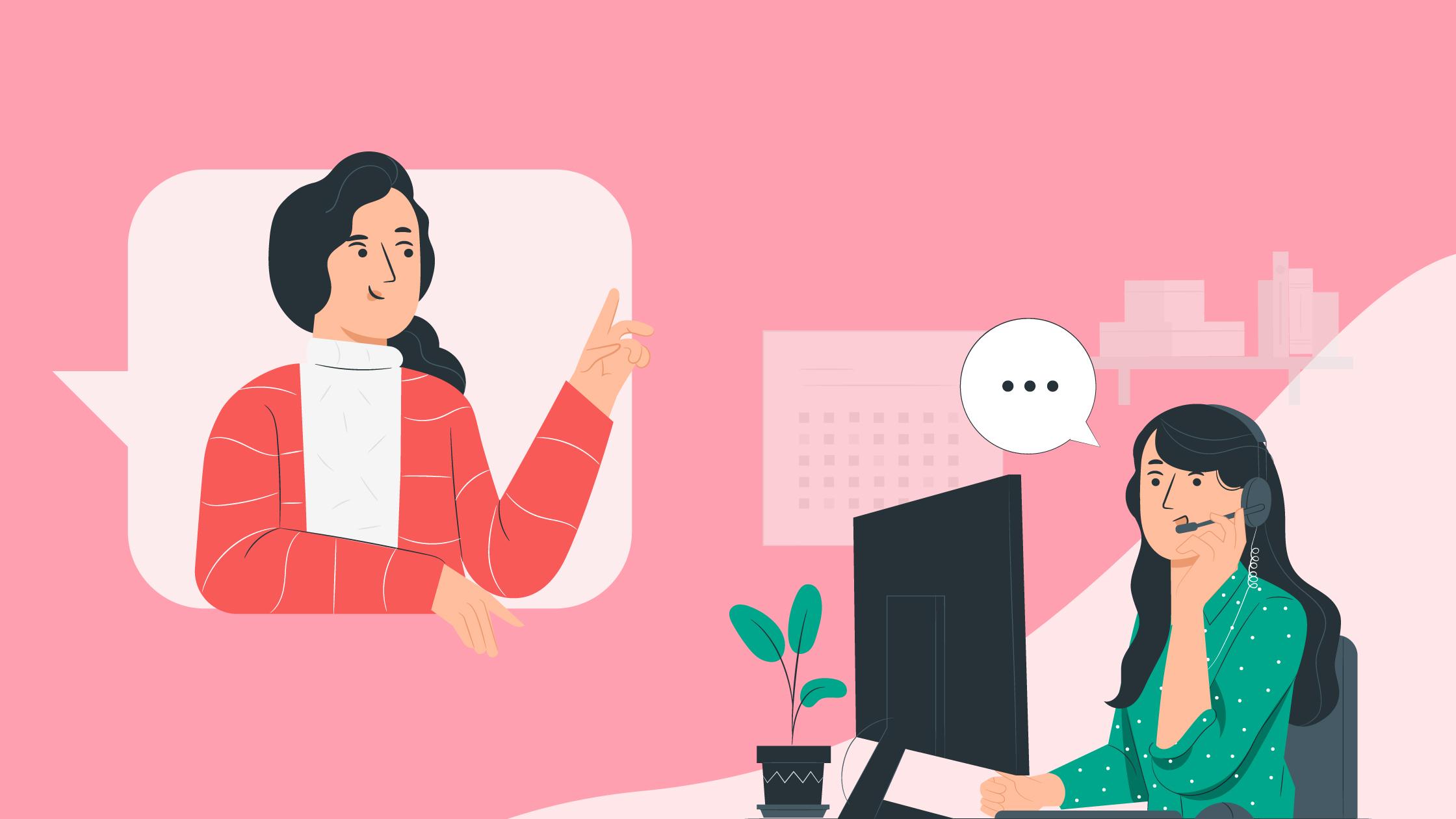 Why and how to use WhatsApp for customer support?
In our previous modules on using WhatsApp for Business, we have been talking all about marketing, sales, and customer engagement. But owing to the nature and interface of the messaging app, it also makes for a great channel to offer customer support and service.
So in this lesson, we're going to tell you why and how to use WhatsApp for customer service as a fast-growing business.
Why choose WhatsApp as a customer support channel?
With more than 2 billion monthly active users, WhatsApp is easily one of the most used apps today. Owing to its proactive day-to-day use amongst the majority of the demographics, WhatsApp actually guarantees your support and service efforts get noticed as compared to other channels.
Take for instance the response you sent to an email query that took days to be opened by the consumer.
WhatsApp has also proven to deliver promising numbers when it comes to support – 98% open rate on messages and 47% click-through rates.
Benefits of using WhatsApp for customer support over traditional channels
Before we dive into how to use WhatsApp for customer service and support, let's do a quick comparison of the channel with what you use traditionally.
‍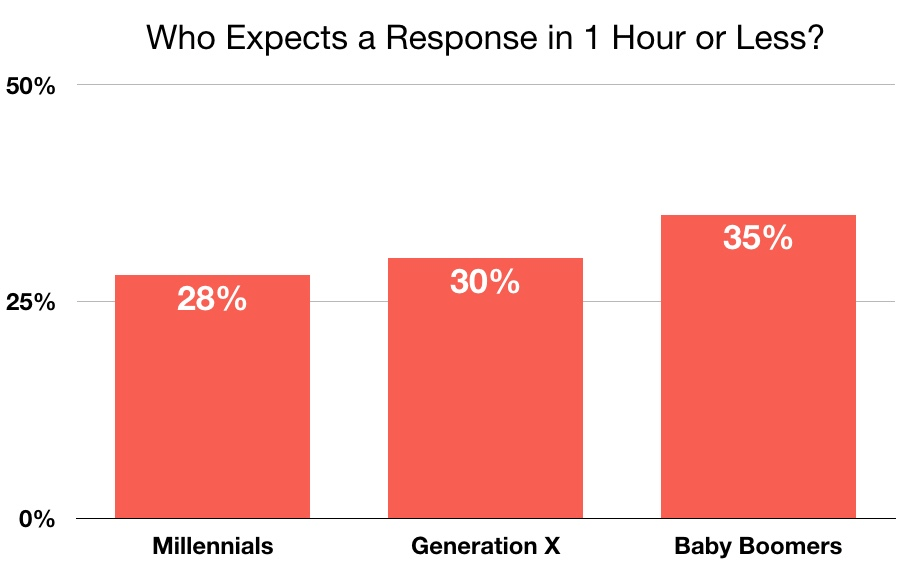 WhatsApp vs phone calls 
• Reduced costs: Setting up a call center or functionality to offer phone support can be very costly. On the other hand, creating a WhatsApp Business profile is absolutely free, and using the WhatsApp Business Platform comes at conversational pricing.
• Less frustration: Phone call support usually comes with long waiting that causes frustration in consumers; WhatsApp Business API enables almost instant replies with smart automations (more on this later).
• Easy communication: Having to share details on a call may seem like a tedious task, requiring a lot of coherencies. With WhatsApp, consumers get a chance to gather the information and share it one by one, without feeling overwhelmed by the pace expected.
• Visual communication: One needs to always describe a situation (eg. damaged products) on a phone call; but on WhatsApp, a consumer has the option to share pictures and videos of the same to explain better.
WhatsApp vs email 
• Flexible: Even though there are mobile apps for every email service provider, the number of times we check our inboxes is pretty low. On the other hand, WhatsApp gets used more proactively all day.
• Multimedia: Files (images, videos, and PDFs) attached to an email get scanned for viruses first, then downloaded and opened – which is a fairly long process. On WhatsApp, you can share rich media templates with no hassle at all.
• Late reply rates: A survey found that the average response rate of an email is about 12 hours and can go up to 8 days. While you can automate certain responses, the lack of personalization can lead to drop-offs. WhatsApp Business Platform enables you to tap into personalization and instant responses with automations much more easily.
• Continuity: Customer support on email can run into long threads or even fragmented conversations. Using WhatsApp for customer service, you can keep an entire conversation in one place.
If you're using social media and SMS to offer customer service, we did a deep-dive comparison of the channels with WhatsApp too. Read the post here.
Different ways to use WhatsApp for customer service and support
There are a number of ways in which you can use WhatsApp for customer support. But let's take a look at some common ones:
1. Share product information 
If someone reaches out via a product page, seeking information, use WhatsApp to send out details such as sizing guides, material care, product pictures or even short videos. You could also use the opportunity to strike a conversation and guide them towards making an informed purchase.
2. Share policy details 
Online stores tend to see a number return, refunds and exchange requests. Use WhatsApp for customer support to not just take requests, but also share details of the same. This reduces the number of disputes raised on orders.
3. Share order updates 
Most online shoppers experience post-purchase anxiety. This results in them reaching out to the business a number of times to request order status. Using the WhatsApp Business Platform, you can automate responses to these queries or also set up a post-purchase sequence to keep them updated.
4. Request feedback 
If a consumer has reached a resolution on support, make sure you take time to request feedback as well. This will help you identify areas of improvement to create a positive shopping experience for buyers, and at the same time make them feel valued.
5. Offer shopping assistance
There could be times a product may or may not fulfill all the needs of a consumer. Use WhatsApp to strike conversations that lead to a better understanding of their purchase preferences. Share product recommendations as shopping assistance.
But despite the ease of use of the messaging app for both the business and the consumer, scaling conversations can be tough if you do not leverage customer support automation on WhatsApp.
How to set up WhatsApp automation for customer support?
If you've just started using WhatsApp for Business, you will discover that the app offers all the basic automations you need. But as your customer support use case increases, you will require some advanced automation capabilities. That's where you will need the WhatsApp Business Platform.
Here's how to go about it:
1. Choose a WhatsApp Business Platform 
To be able to use the advanced features of the WhatsApp Business Platform, you will need a solution provider that eases the process. Solutions like Interakt come with an easy-to-use dashboard that you can leverage to build automations on WhatsApp for customer support.
2. Identify common queries 
Take a look at your ticket management system and CRM to identify what potential and existing customers are reaching out to you for. Identify common queries that can be addressed as FAQs and can be responded using quick replies. For example, shipping, order status, etc.
3. Define your customer support workflow 
To deliver a great customer experience, you need to set up a complete journey for both new and existing customers, and visitors. This should include how they will reach your WhatsApp, the first message they receive, how they share their query details and their journey there on.
4. Automate the basics 
Every consumer may have a different query that requires personalized responses. But there are some aspects that you can easily automate for WhatsApp customer support:
1. Welcome message: A message that confirms receiving their query and sets the expectation for the response.
2. Away message: A message to consumers that reach post office hours, sharing when they can expect a response.
3. Delayed message: A message that notifies customers of an upsurge in queries causing delays and when a live agent will reach out to them.
4. FAQs: These are quick replies that you can set up to share information on things like policies, sizing guides, etc.
5. Transactional messages: Messages including order confirmation, order status and similar.
We will be covering these in more detail in our next lesson.
5. Define your hand-off 
Now even if you're automation customer support on WhatsApp, take into account situations that require you to step in. Make sure you have planned your hand-off scenarios clearly, so that the WhatsApp chatbot you make use of, knows when to notify your team members.
6. Set up labels and tags 
When automating with the help of a smart WhatsApp Business Platform, you get access to features like shared team inbox and labels. Use the latter to categorize conversations and also resolve them in a collaborative way with the respective teams.
Ready to use WhatsApp for customer support?
Well, there are a number of ways in which WhatsApp can ease customer support and service – especially with the access to the WhatsApp Business Platform
If you're new to the concept of the WhatsApp Business Platform, you can reach out to our experts to know more.
But if you have already signed up for the Business API, head over to our next lesson to see some of our must-have customer support automation recommendations.