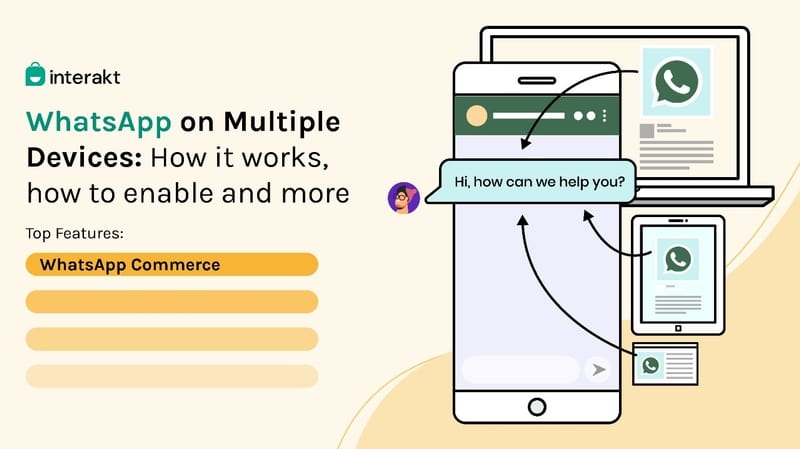 WhatsApp on Multiple Devices: How it works, how to enable and more
175 million people message a business account everyday! We live in the era of convenience and limited patience. When you start using WhatsApp to offer support to customers, it opens a new channel for ongoing conversations.
According to a survey conducted by HubSpot, close to 82% of consumers consider an 'immediate' response to their sales/marketing queries as important or very important. And 90% of them consider an 'immediate' response as the deciding factor when rating the customer service received.
Now, it's no easy task to handle all of your customers with a single WhatsApp Business account and can become quite difficult to handle. As your business grows, you may need more than one person to come in to handle these in a timely manner.
You will need multiple company representatives working together to deliver outstanding customer service. This needs adding more than one person in the mix and also making it easy to use the app on multiple devices. This means WhatsApp Business on multi devices is an absolute requirement to manage your business efficiently and smoothly.
In this blog, we'll tell you how you can easily achieve this.
Can WhatsApp business be used on multiple devices?
Yes, absolutely!

WhatsApp Business app was actually built with the small business owner in mind, and therefore not the best choice for complex tasks and automation.

For fast-growing SMBs, however, the WhatsApp Business API is more ideal. With this API, you can easily run interactive and engaging ads, provide shopping experiences within WhatsApp conversations and automate notifications and replies to offer great customer support, among many others.

Also read : WhatsApp API for Business: The Ultimate Guide for 2021

Now imagine leveraging the most of this API by working together with an entire team who will be granted access to the Business account, with each one on their own device, simultaneously.
• Using WhatsApp Business app on multiple devices

With the WhatsApp Business app, you can only use it on two devices at the most simultaneously. It can be done in the following ways -

• WhatsApp Business app on your dedicated smartphone

• WhatsApp Web on any browser of your choice on your desktop

That's about it. To access your account on more than one device simultaneously, you need to start using the WhatsApp Business API.

• Using WhatsApp Business API on multiple devices

WhatsApp Business API is designed for businesses that receive large volumes of messages and is more robust compared to the WhatsApp Business app. So many businesses are already making the most of this useful tool. Today, close to 100 million messages per day are sent by businesses using the WhatsApp Business API.

What if you could take this to another level and maximise your advantages and minimise the workload?

Now, with Interakt you can easily streamline internal team coordination and hours of work with Shared Team Inbox using the WhatsApp Business API. Your team and you can use WhatsApp Business on unlimited devices and manage the incoming customer queries with no hassle. ‍
How can multiple member teams use WhatsApp business for customer service?
Multi Device support on WhatsApp Business is a necessity while ensuring the best customer support is provided to all your consumers. Interakt makes it easy for customer service teams to manage WhatsApp Business with multiple agents. Here's how: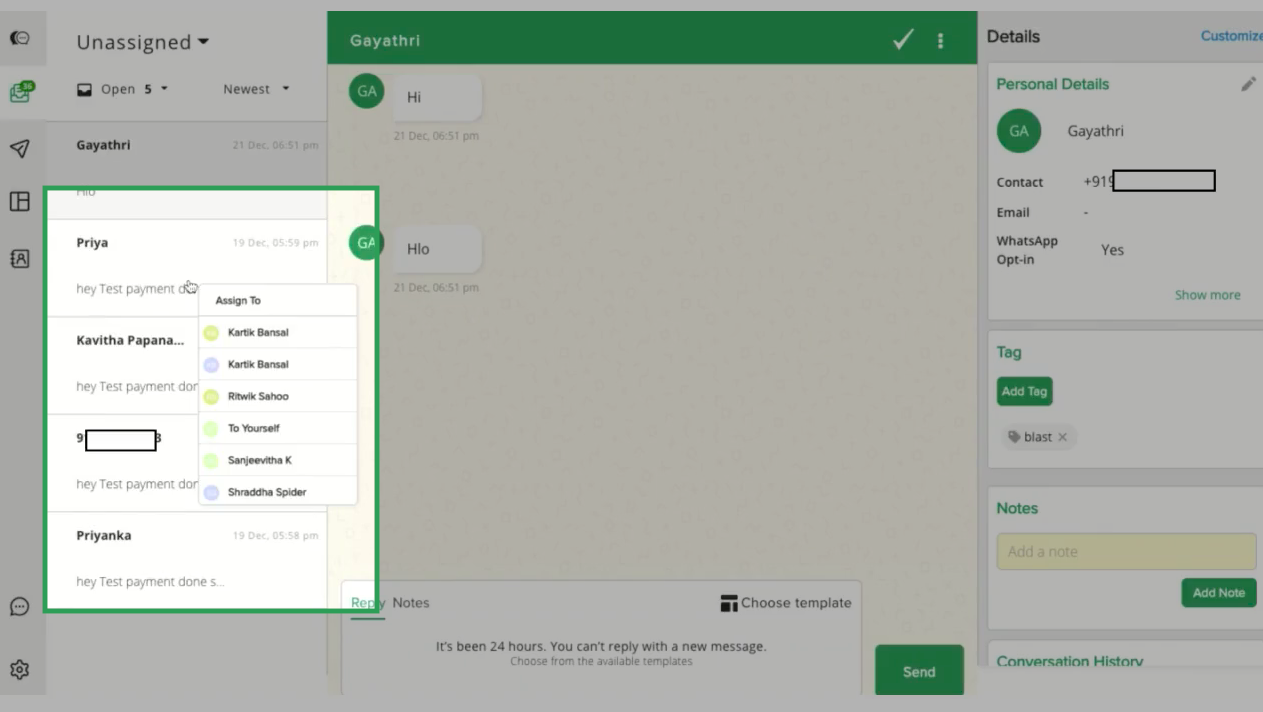 • Collaborate with unlimited teammates (agents) to provide superior customer support using a single WhatsApp Business Number

• Reply instantly with quick replies & pre-configured templates. This helps a uniform tone of reply to be maintained throughout, irrespective of the agent.

• Use conversation labels and private notes to enable and enhance team collaboration. This makes it easier to pick up from where the previous team member left off.

• Manage customer expectations with Welcome messages, OOO messages, and delayed response messages

• Track response & resolution times of agents

• Have an overview for all your channels by connecting all your communication channels and save time and efforts! Email, live chat, and WhatsApp Business can all be tied together with Interakt.
Start managing your WhatsApp Business account in a better way using multiple devices and members
Interakt makes use of the official WhatsApp Business API multiple user feature to help you manage the account across multiple devices.

Furthermore, Interakt also comes with the ability to help you set up smart automations which further works in your favor, making it easy to manage as well as keep up with customer communication expectations.

You can easily collaborate with unlimited teammates (agents) to provide superior customer support using a single WhatsApp Business Number.

TLDR - Interakt is the most convenient way to directly integrate your business with WhatsApp Business API and leverage the most of it.

Ready to take your customer experience to a whole new level? Get WhatsApp Business API today and deliver excellent customer support - start your free trial on Interakt today!