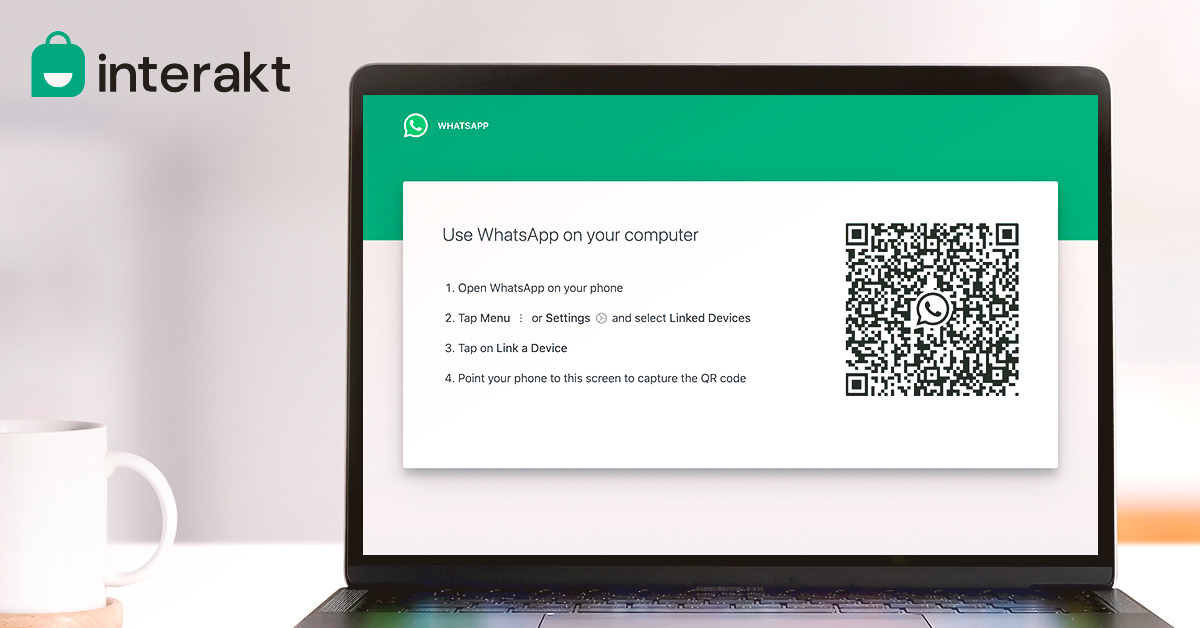 WhatsApp Business Web: The Ultimate Tool for Enhancing Business Efficiency
Be it notifications from all the social media apps or messages from friends and family that can turn into endless doom scrolling, it's a fact that we often have to set our phones aside and use the traditional desktops and laptops to 'get work done' without distractions. But what if you're using WhatsApp for business purposes? 
Well, even if you need to continually be available to your customers on WhatsApp, there is a way to stay away from distractions – WhatsApp Business Web. 
What is WhatsApp Business Web? 
The WhatsApp Business Web is a web application that enables users to easily access and use WhatsApp and WhatsApp Business accounts on their desktops by using their internet browsers. 
What is WhatsApp Business Desktop? 
Similar to WhatsApp Business Web, WhatsApp Business Desktop is a desktop application built by WhatsApp to help users manage their accounts – it is a native app that can be launched on the desktop, similar to the phone; not the internet browser. 
What is the difference between WhatsApp Business Web and WhatsApp Business Desktop? 
WhatsApp Business Web is a browser-based app and can be launched easily on any internet browser that you're making use of. On the other hand, WhatsApp Business Desktop is an app available on Microsoft and Mac,  that will need installing before you can even get started with using the account on your desktop.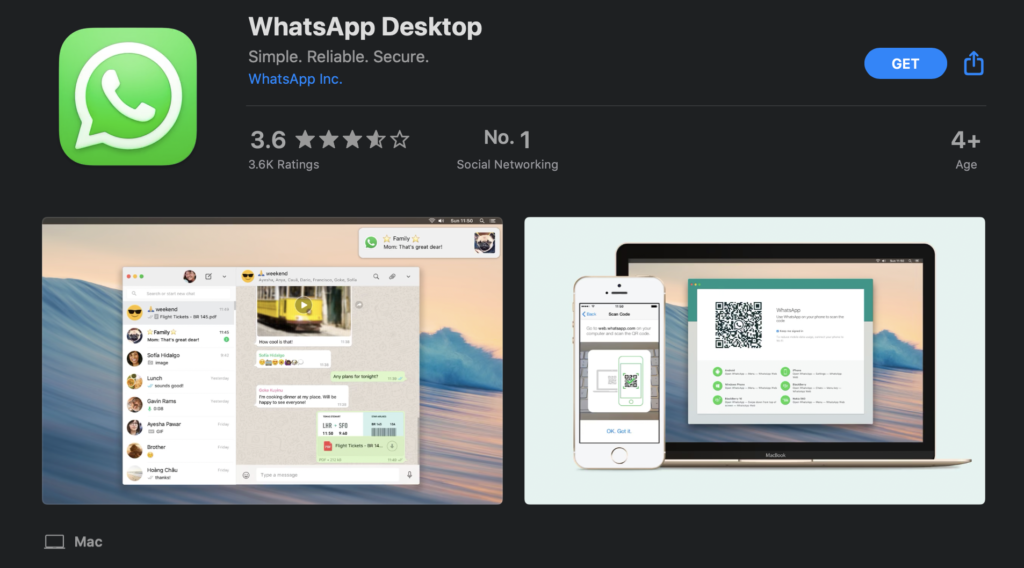 While the interface of both WhatsApp Web and WhatsApp Desktop is the same, the latter comes with some additional features like: 
•Keyboard shortcuts 
•Change status of read messages 
•Switch between chats 
•Make voice calls 
•Make video calls 
As per WhatsApp, both WhatsApp Business Web and WhatsApp Business Desktop are computer-based extensions of the WhatsApp account on your phone, which syncs the messages that get sent and received between your phone and the computer. This helps businesses see the messages on both the devices, even if they are away from one. 
What are the features of WhatsApp Business Web?
If you don't want to install the WhatsApp Business Desktop app, you can still extensively use the messaging platform on your internet browser. In fact, WhatsApp Business Web offers the following features to bring in efficiency into how you manage WhatsApp messages on the desktop: 
•Multiple device logins: Apart from the phone you are using the WhatsApp account on, you can also login via four additional desktop devices. 
•Stay connected: Even if your phone is out of coverage or not connected to the internet, it allows you to use the account on your desktop (with wifi access). 
•Focus on work tools: With WhatsApp on Web, you can easily switch between other tools you may be using at work without missing a single message from your customers. 
•Set greeting and away messages: Similar to the WhatsApp Business app on mobile devices, you can set up greeting and away messages on the web extension as well. 
How to use WhatsApp Business Web? 
If you're just getting started with using WhatsApp on your desktop and choose to use the browser for the same, use the following steps to get started: 
•Go to https://web.whatsapp.com/ 
•Scan the QR code displayed on the screen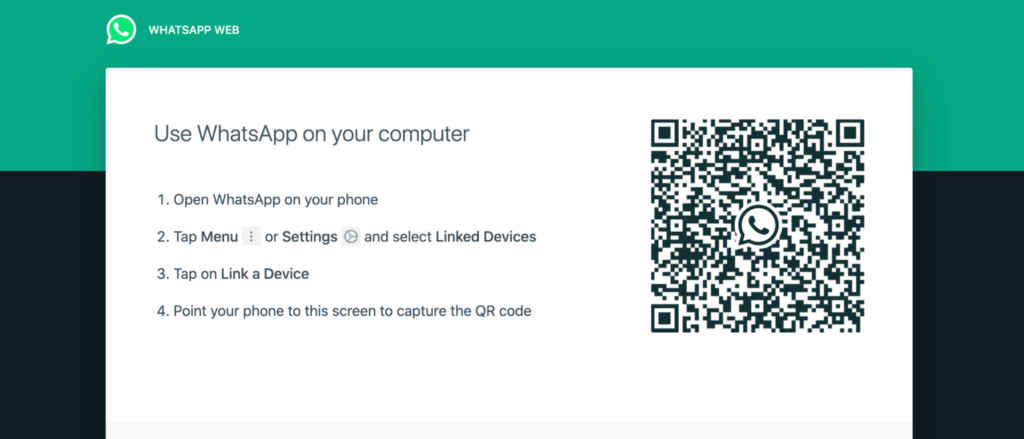 •Open the WhatsApp Business App on your phone 
•Go to Linked Devices 
•Click on Link a Device 
•Use your phone to now scan the QR on the desktop browser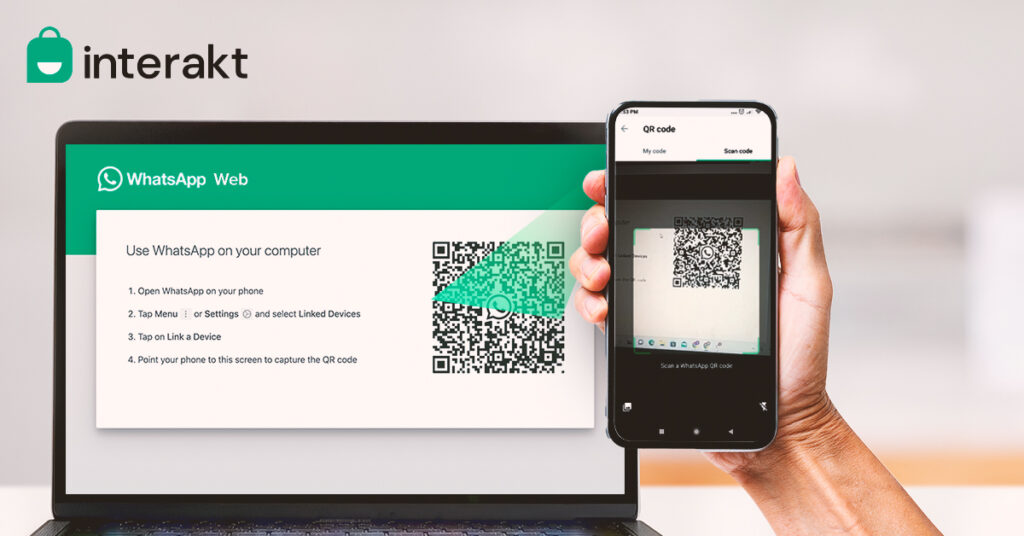 •Once the sync is complete, you can start using WhatsApp Business Web 
What are the limitations of WhatsApp Business Web? 
While WhatsApp Business Web is a good place to start if you have just started using the messaging platform for business, you may start to face a few limitations as you grow. Some of them being: 
•Hard multi-login limits:
It is a hard stop at one smartphone and 4 desktop devices for using the same account on WhatsApp Business Web. As you grow, you may have to handle queries across different departments, which may mean giving access to more people. 
•Limited WhatsApp message scheduling:
While you can schedule WhatsApp messages on WhatsApp Business Web, the types are only limited to 'away' and 'greeting'. You cannot schedule messages based on advanced triggers or events that represent customer behavior. 
•WhatsApp broadcast limits:
You can broadcast messages to only 256 recipients through the WhatsApp Business Web. Considering the number of messages and notifications a business requires sending to customers, this limit can be very constraining and cause breaks in customer communication. 
•Chat automation limits:
You can only automate canned replies for a small number of queries on the WhatsApp Business Web. It doesn't let you integrate a chatbot for incoming queries, which can quickly increase the number of messages that your support team will need to handle manually. 
•No ticketing or labeling system:
If you have a lot of messages coming in on WhatsApp, the inability to assign tasks or messages makes it difficult to keep track of inquiries, leading to increased turnaround time and losing critical customer data. 
•CRM and third-party integration limitations:
You cannot integrate and use other business tools on WhatsApp Business Web. This can result in poor contact management across functions. 
Do more with WhatsApp Business Web using WhatsApp Business API 
Owing to the above limitations, WhatsApp Business Web may not suffice the needs of your growing business for too long. This is where you need to seek ways to make using the messaging platform for marketing, sales and support functions more efficient with the help of advanced features like personalization, chatbots and automation, and more. This is where you will need to start using the WhatsApp Business API. 
Now WhatsApp Business API is designed for medium to large businesses with multiple member teams. It comes with various advanced features that help tackle the above limitations and also offers support for third-party integrations when used with solutions like Interakt.
Now here's what you can do by using WhatsApp Business Web with API through Interakt: 
Conversations need to begin somewhere so why restrict to promoting your WhatsApp Business number only in person? Let people reach out to you easily through your website with the help of this widget. 
Interakt also comes with a free WhatsApp link generator that you can use to create links that lead to your Business account, and can be shared across other channels like email, social media, SMS and other campaigns.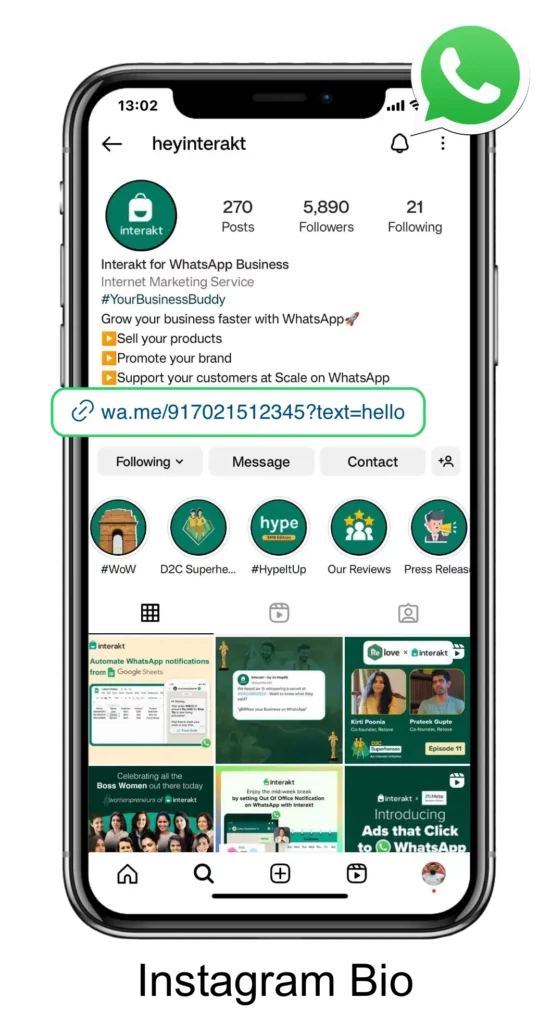 Interakt removes the hard broadcast limits and helps you automate WhatsApp messages for greeting messages, promotions, abandoned cart recovery, feedback and review requests, customer support and FAQs, follow-ups on leads and prospects, and more.  
Easily collaborate with your team to ensure all incoming messages are responded to in a timely manner with a CRM and shared inbox. Interakt also comes with easy assign and labeling systems that help you categorize chats based on queries to derive actionables from later.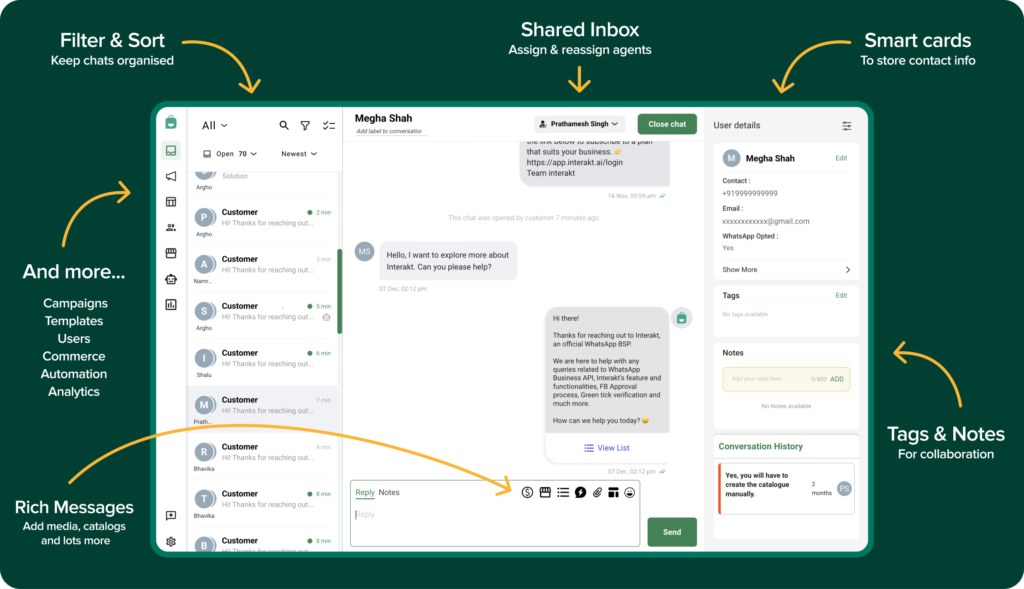 Interakt also helps your business optimize the checkout experience for customers by enabling commerce features on WhatsApp. From giving you the ability to set up extensive WhatsApp catalogs to sending catalog messages and taking the order on the messaging app with checkout links, it can handle it all! 
•Campaign analytics:
Interakt also helps remove all the guesswork from how WhatsApp is working for your business. From tracking the number of messages sent, delivered, opened, clicked on to the sales and revenue you generate from WhatsApp, the analytics dashboard helps you keep track of it all.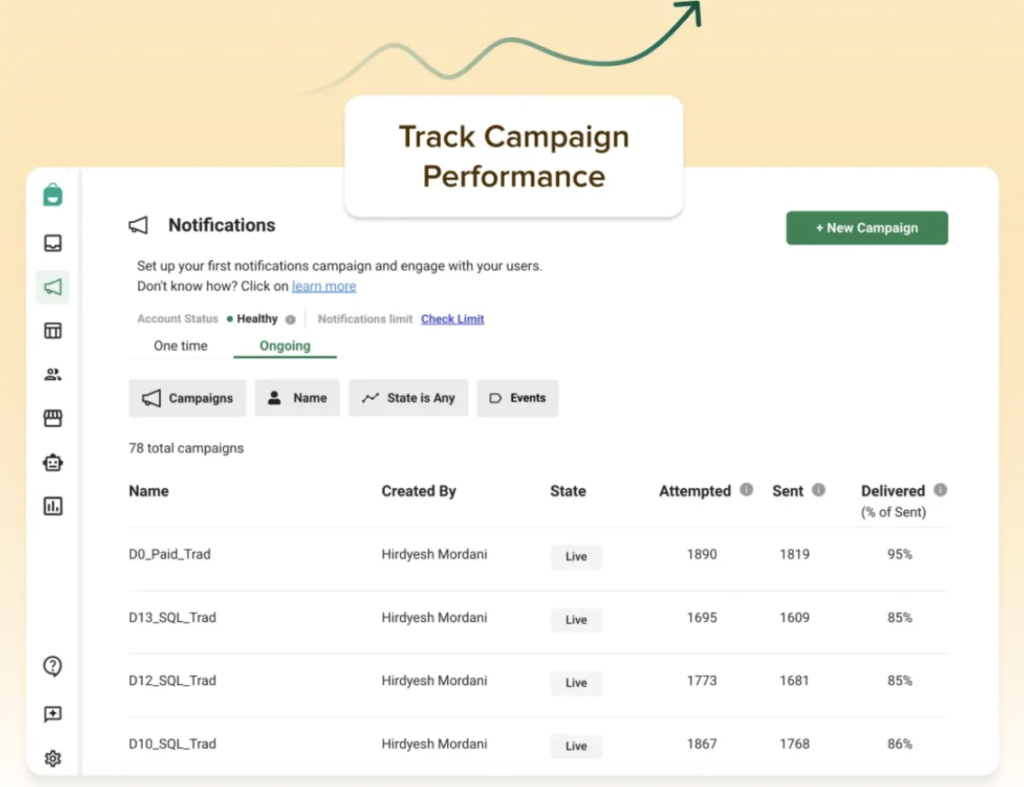 •Green tick verification:
With a number of brands joining WhatsApp, it is important to show your authenticity. Interakt also helps you apply and meet green tick requirements to build credibility around your business account on WhatsApp. 
•Intelligent integrations
:
Built to help businesses optimize their operations and efficiency, Interakt has powerful integrations with e-Stores, CRMs and other tools. These include Shopify, Razorpay, Google Sheets, Zoho, Zapier, Return Prime and many others. 
Ready to unlock business efficiency with WhatsApp Business Web? 
It's time to do more on your desktop using the WhatsApp Business API with Interakt. 
In addition to removing all the limitations that come with the WhatsApp Business Web, Interakt ensures you succeed with turning the messaging app into a growth channel for your business with proactive customer support and success. 
Businesses across industries are using the WhatsApp Business API with Interakt to streamline communication across their marketing and advertising campaigns, support functions and sales, turning WhatsApp into a platform where actual work happens – take a look at some of our WhatsApp Business API case studies.
Want to know more about using the WhatsApp Business Web with Interakt? Try our WhatApp Business API Demo of Interakt