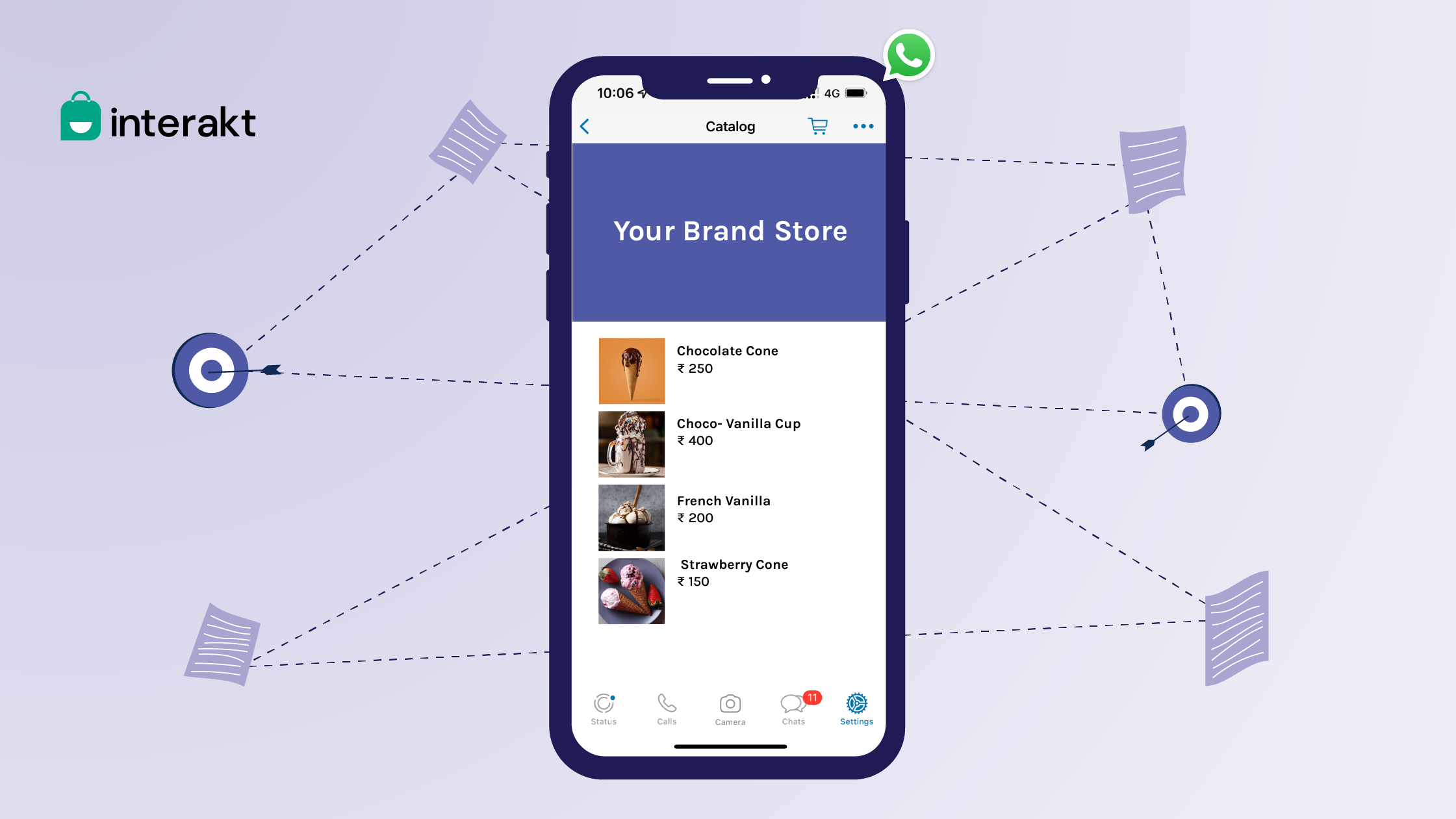 How to set up a WhatsApp catalogue on WhatsApp Business?
In our previous lesson, we shared how to create an impressive WhatsApp Business profile. But to start selling on WhatsApp, you need more than just a WhatsApp Business account and profile – you need to display what your brand sells. That's where setting up a WhatsApp catalog comes in.
This lesson covers what a WhatsApp catalogue is, best practices to follow when setting it up and examples from leading brands using WhatsApp for Business.
What is a WhatsApp catalog?
A WhatsApp catalog is similar to a mobile storefront for businesses on the messaging platform. It enables you to showcase or share products that you sell so that consumers can easily browse, discover and select something of their interest without the traditional back-and-forth of messages.
Previously businesses selling on WhatsApp were required to share product images and details manually with interested consumers. This included a lot of back and forth of information, leading to slower responses and a longer sales cycle.
Here's an example of what a WhatsApp catalogue on a business profile looks like: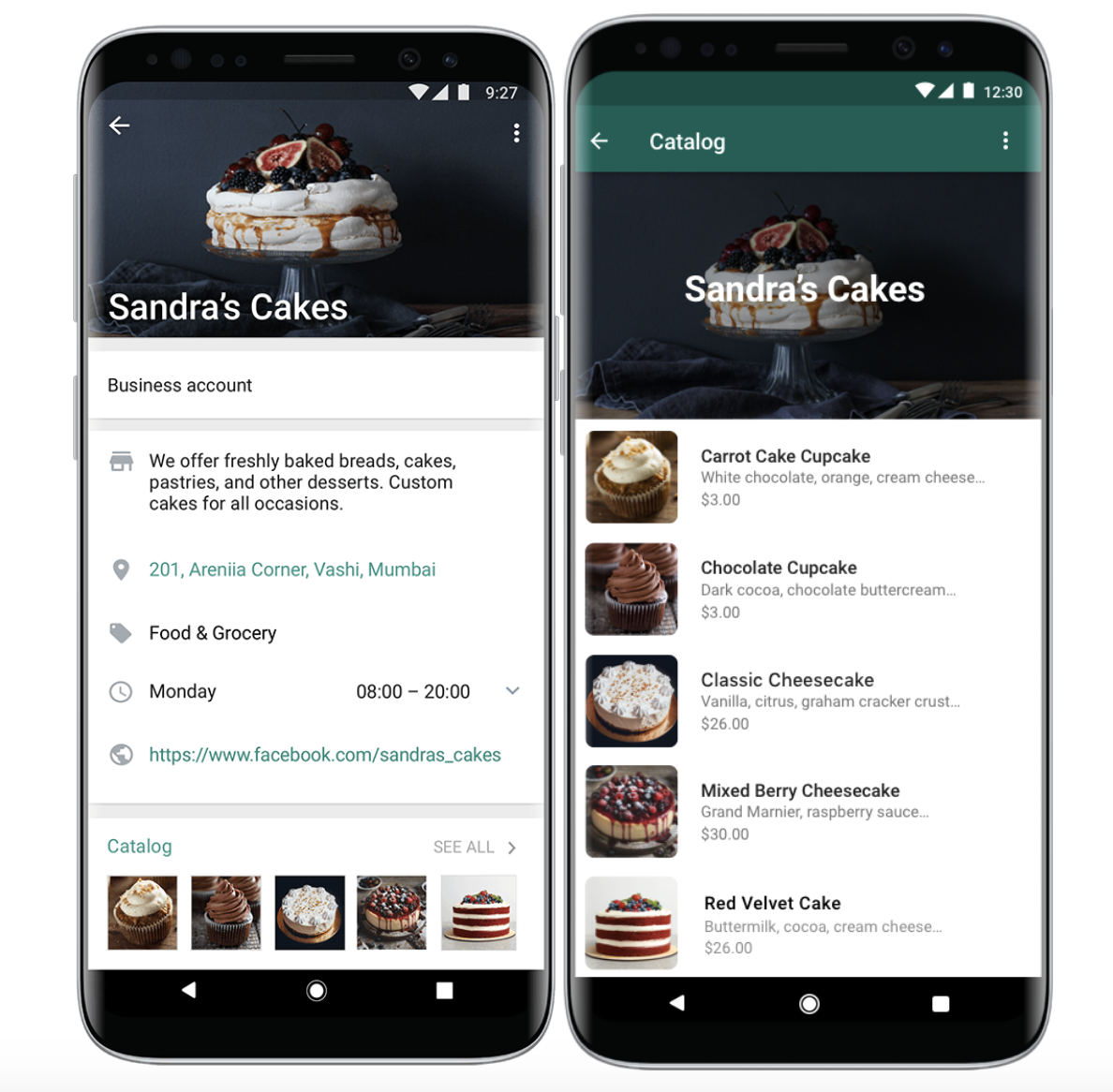 What does a WhatsApp catalog include?
As we mentioned, a WhatsApp catalog is like a mobile storefront on the messaging platform. So it covers all the basics by letting you include the following information for each item added to the WhatsApp catalog:
1. Product name
2. Product description
3. Product price
4. Product code
It's also important to note that WhatsApp hosts these catalogs. This saves valuable storage space on the smartphones of both the businesses and the consumers.
How to create WhatsApp catalog for your business?
Setting up, editing, updating or managing the items listed on your WhatsApp catalog is easy.
Here are the steps you need to follow:
1. Go to your WhatsApp Business account
2. Tap the three dots on the top right corner
3. Click on More Options -> Settings
4. Tap Business Settings
5. Select Catalog
6. Tap Add product or service
7. Click on Add images to upload visuals of a product
8. Choose product images from your gallery or click using the camera
9. Add product details including name, SKU code, description, pricing, and website link
10. Tap save and repeat for the products you want to add to the catalog
If you sell multiple categories of products, you can also create collections to make it simpler for your customers to find items. To do this, you will need to first add items to your catalog using the steps above and then create a collection.
‍
How to create a WhatsApp collection in your WhatsApp catalog?
1. Open the WhatsApp Business app
2. Go to the Chats tab
3. Tap on the three dots at the top right corner
4. Click on Business tools -> Catalog -> Add new collection
5. Enter a name for your collection
6. Tap next
7. Select the catalog items you want to include in the collection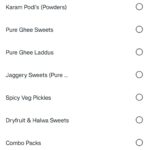 8. Tap done
Note: You can easily update, add, or even delete WhatsApp collections or items from your WhatsApp catalog by following the above steps.
Best practices to setup a WhatsApp Business Catalog
Similar to how you define and display items on your web storefront, we recommend following a few best practices when setting up your WhatsApp catalog:
1. Add products in focus 
A business can add up to 500 items to their product catalog, but that does not mean you list them all. We recommend adding only your best sellers, products that are the most profitable or in demand to your catalog.
This makes it simpler for your consumers to browse through the catalog and find products of their interest. An endless scroll can result in choice-overload, leading to drop-offs from the buyer journey.
2. Create collections when required 
If you are adding products from different categories of your store, make sure you categorize them using collections. This helps consumers browse through the catalog items with a lot more ease, finding products they want to buy much faster. But just like the items added to the catalog, we recommend creating only collections that are important. Don't create too many collections!
3. Focus on your product details 
Don't just add items and collections to your product catalog. Make sure you spend enough time describing the items as well so that a consumer doesn't need to reach out to you for the simplest of details.
Product details include a clear product name, description, product code (in case they want to visit your store for the same), product pricing, link to the website product page, and product pictures.
4. Update your catalog often 
Never treat your WhatsApp catalog as a set it and forget it. You need to monitor the response to the items added to your catalog and update it frequently. This includes adding, modifying/ editing, or removing items from the catalog that your WhatsApp consumers don't seem to be interested in.
If you make use of WhatsApp Business API solutions like Interakt, you will be able to see which of the catalog items get the most queries or get shared the most. This helps you make a data-driven decision on what goes into your WhatsApp catalog.
WhatsApp Catalog examples
Here's an end-to-end example of how to set up a WhatsApp catalog to simplify your customer's WhatsApp commerce journey:
1. Bandar Mithai- WhatsApp Business profile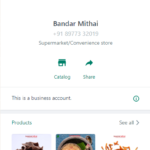 ‍2. Bandar Mithai – WhatsApp Product catalog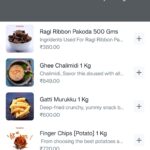 The next step: Let's get started with getting customers to WhatsApp
Before you actually start marketing on WhatsApp, you will need to get customers to opt in. This is similar to how you nudge customers to subscribe to your email list before sending out campaigns.
In our next module of the WhatsApp for Business Masterclass, we will be covering different ways to get your store visitors, social media followers, and existing customers to opt in for your WhatsApp list.