How to get more orders via Interakt's WhatsApp Checkout Workflow?
With Interakt's automated checkout workflow, you don't need a website anymore to get orders from customers. Interakt now enables you to set up an automated checkout experience in your WhatsApp store itself. You can use Interakt's automated checkout workflow to help customers place orders whenever they send WhatsApp carts to your number.
In this article, we will first learn how this automated workflow handles a typical checkout conversation and then we will discuss how to configure the automated checkout workflow.
Note: The automated checkout workflow is currently not available to businesses using our Shopify apps. If you are using our Shopify app, you can configure an auto checkout message with a pre-filled Shopify cart link, as explained in this video.
How does an automated checkout workflow work?
As soon as your customer sends a WhatsApp cart, the workflow responds with the Final Order Value. It takes into account any shipping costs or discounts that you want to apply to the cart value.
‍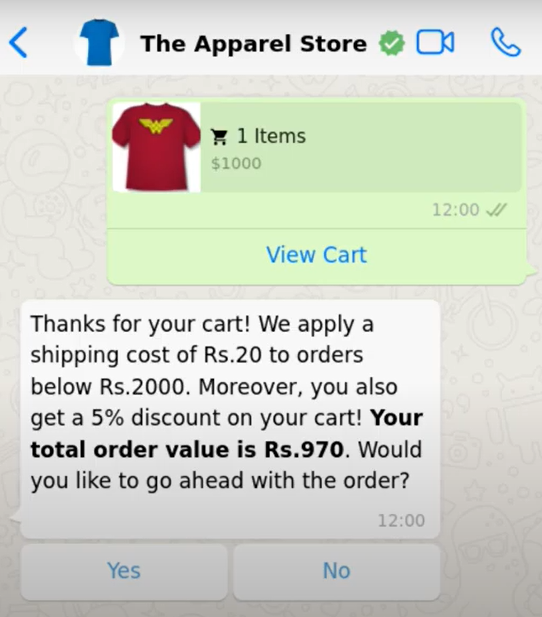 ‍
Here, Final Order Value = Cart Value + Shipping Cost – Discounts (if any)
Once the customer responds with a "Yes", the workflow will then ask the customer for shipping details like name, PIN code, city and address.
‍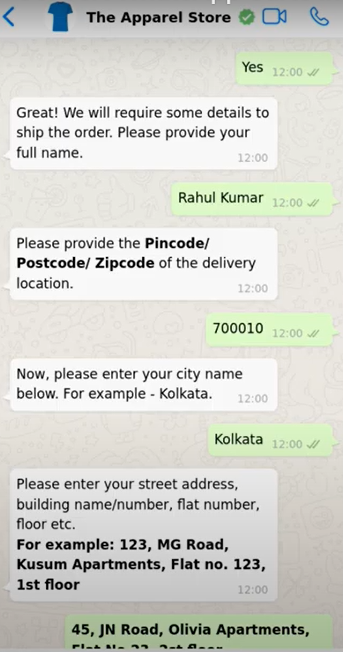 After that, the workflow will respond with payment options to the customer. In case you want to allow both online and COD as payment options, the workflow will give both the options to your customers. If the customer replies with "Online", the workflow will automatically respond with a payment link.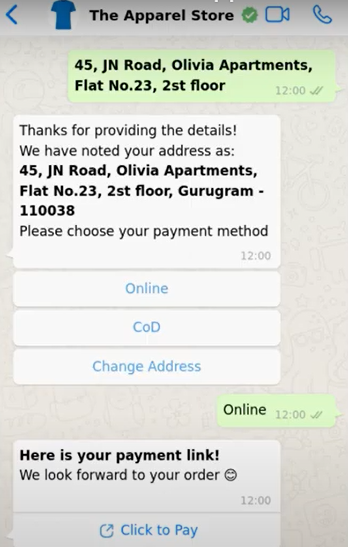 As soon as the customer makes the payment, the workflow responds with an order confirmation message to the customer.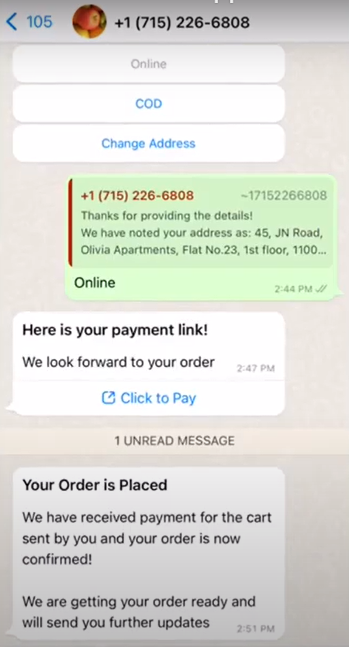 In case the customer doesn't pay for 30 minutes, the workflow will automatically nudge the customer to continue with their abandoned cart and complete the payment.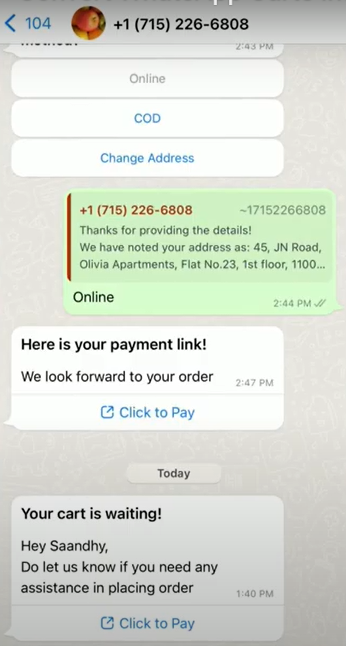 ‍
‍How to configure a WhatsApp Checkout Workflow on Interakt?
One of the best things about Interakt's automated checkout workflow is that you can set up this flow in both desktop as well as on mobile. Go to Commerce settings on your Interakt platform and click on Step No. 5 to start your setup.
Or, you can directly go to: https://app.interakt.ai/work-flows/autocheckout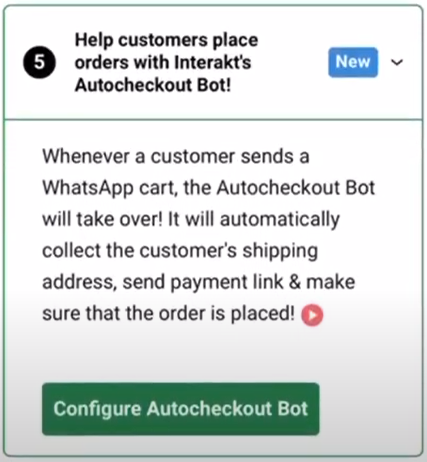 You need to complete three simple steps to set this workflow live.
1. Specify Shipping Cost: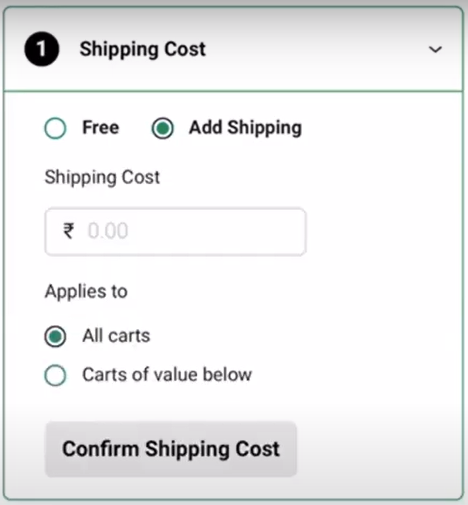 2. Specify Discounts: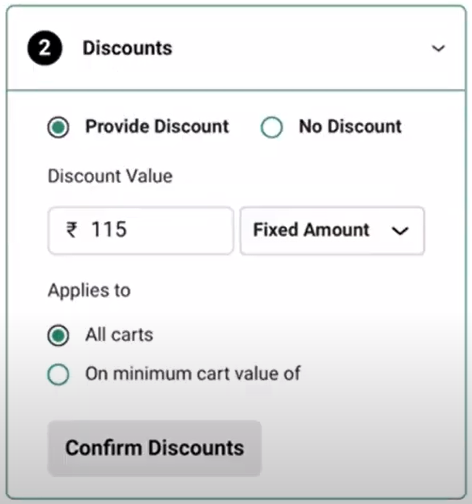 ‍
3. Enable payment options:
‍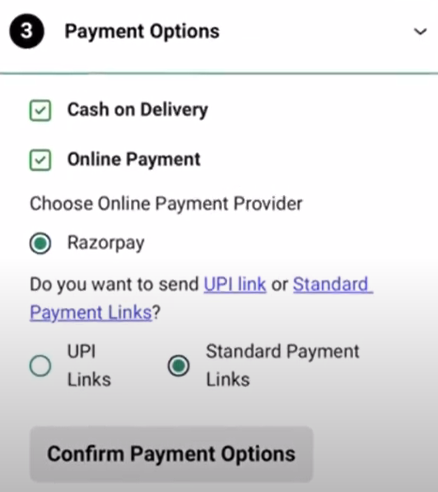 To enable online payment option, please connect your payment provider to your Interakt account. In the preview, you can see different variations in the chatflow, like,
– What happens if the customer replies "online" or "COD"?
– What happens if the customer replies "change address"?
– What happens if the customer doesn't complete the payment in the next 30 minutes?
Also, you can change the text of the workflow messages and customize them. Once done, simply click on " Set Live", and the workflow would be live in a few seconds.
‍
How to test your WhatsApp checkout workflow using Interakt?
To test out your checkout workflow, simply send a WhatsApp cart to your WhatsApp API number and see what happens.
To give you a summary of the carts and orders received, we will soon be coming up with an order panel. Till then, you can follow instructions given below to get the list of customers who have sent WhatsApp carts, placed orders, or abandoned WhatsApp carts.
‍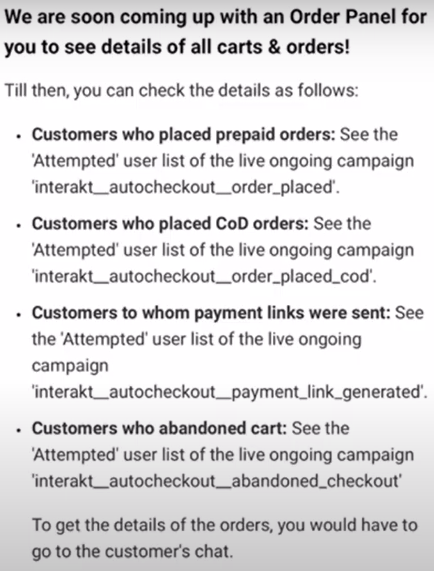 Remember that this checkout workflow comes into action whenever customers send WhatsApp carts. To get more WhatsApp carts, it is important to include your product collection list in your welcome and out of office messages so that customers who reach out to your business, can easily browse through your products on WhatsApp itself.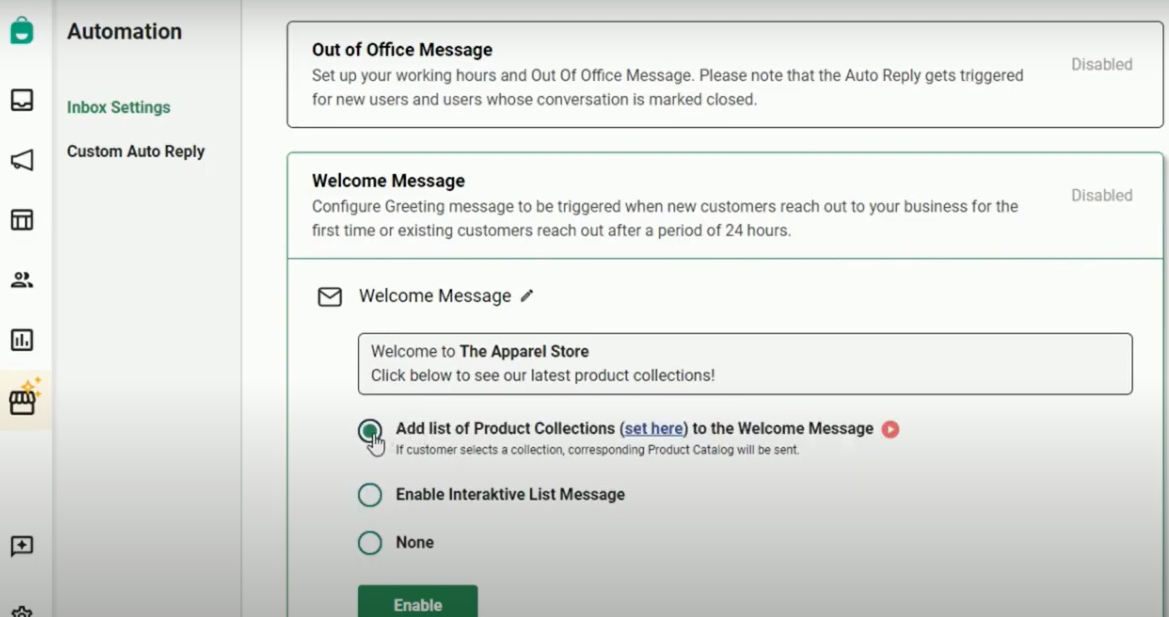 Moreover, you can also start including products in your one-time and ongoing notification campaigns on Interakt.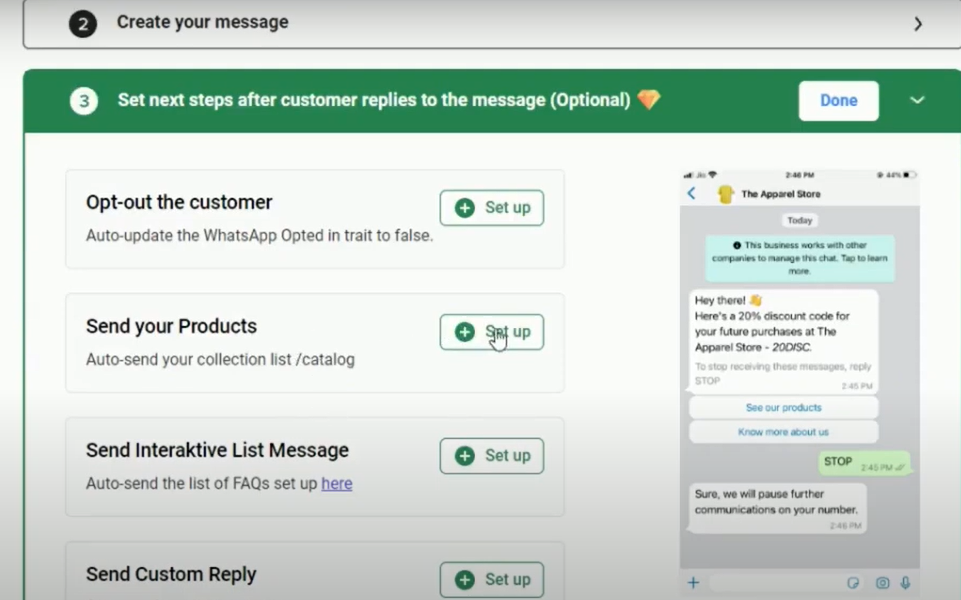 Simply include a button like, "Show products" in your templates and configure a "Send products" flow in your campaigns.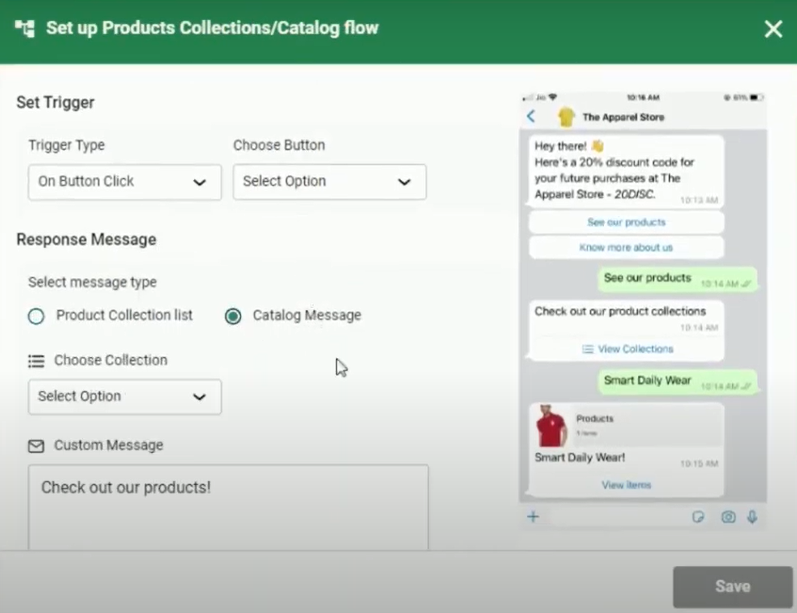 This way, you can leverage Interakt's WhatsApp commerce features to start establishing a solid sales channel for your business, grow revenue, and scale your business growth on WhatsApp without having to build a nifty website.