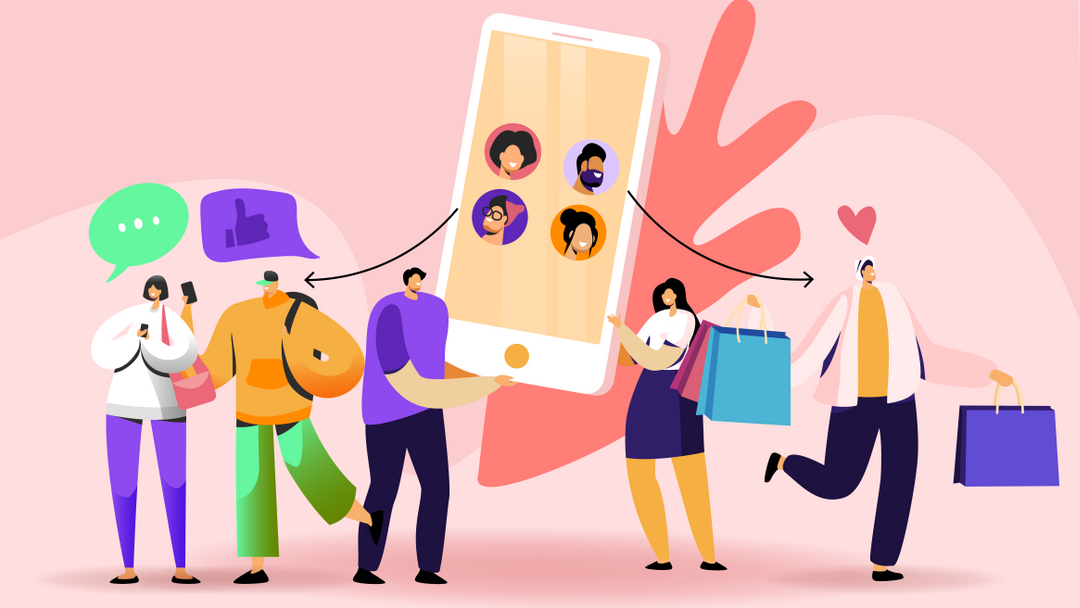 WhatsApp business multiple users: How to collaborate efficiently with multiple users on WhatsApp business a guide
With over 2 billion active users, WhatsApp plays a very important role in our lives. Now e-commerce businesses too are turning to WhatsApp to stay connected with their customers.
But it's not easy to handle all of your customers with a single WhatsApp account or with the WhatsApp web. It's impossible to reply instantly when your team has to handle a huge volume of incoming customer queries.
That's where a shared team inbox or WhatsApp Business for multiple users comes in handy.
With a team inbox for WhatsApp,  your entire team can view all customer messages on a single dashboard. This will allow them to simultaneously reply to a large number of user queries and all the responses will appear to be sent from that same company whatsapp number, instead of from a specific person.
Let's go a little deeper and see how you can streamline your efforts with WhatsApp Business multiple users or the shared team inbox.
‍
What's a WhatsApp shared team inbox? 
A WhatsApp shared team inbox acts as an email inbox but for WhatsApp.
As a business owner, you may have a lot of requests, queries and complaints coming in and you could end up missing out on a few or take very long to reply if you were to handle it all alone.
To prevent this from happening, what you need is a WhatsApp shared inbox which is also known as WhatsApp Business for multiple users. In simple words, a WhatsApp shared team inbox allows your whole team to view, collaborate, send, receive and track all of your messages in a single unified inbox.
‍
When is it ideal to opt for multiple users on WhatsApp Business API? 
Has your business reached a point where managing incoming customer queries using a single mobile device is starting to become a hassle?
If for instance, you are able to manage all of your customer queries on your own, a WhatsApp inbox may not be necessary. However, as your business develops, your team is bound to grow. At this point, implementing an expensive CRM to manage your customer conversations will surely eat into your profits.
If you are already having to respond to an overwhelmingly vast number of messages and need the help of your team members, then you should consider signing up for a WhatsApp shared team inbox now.
Here are a few questions that should help you decide:
•Are you responding to more than 30 messages in a day?
•Do you need a team to help you out with customer support?
•Are your team members finding it difficult to track conversations?
•Are they unsure of who is responding to which customer query?
•Are chats getting missed out as team members are unable to figure out which issue has been resolved and which has not?
If your answer is yes to any of the above questions, you should start looking out for a WhatsApp Business API solution provider like Interakt that can help you streamline your customer support.
Each provider has a different price to offer but WhatsApp Business API Pricing at Interakt is one of the most affordable of the lot, in the market.
With a shared team inbox, all your team members can log onto the dashboard, take up customer conversations and start replying to them.
Now that we have got you thinking about shared team inboxes, you may be wondering how you can manage a shared inbox for WhatsApp.‍
How to manage multiple users on WhatsApp Business API using Shared Team Inbox?
To manage multiple users your team's can access the dashboard from their mobile app or web browser. They then start assigning support tickets to themselves and start responding to chat requests.
As a business owner, you will have a bird's eye view of every action performed by your team members.
If required, you can even take over and respond to conversations right from where your other team member has left off.‍
What are the benefits of using multiple users on WhatsApp Business API?
Let's find out some of the major benefits Interakt's Shared team inbox can provide your business.
a) Customer queries can be easily resolved 
Allows your multi-agent team to access the WhatsApp inbox on multiple devices and respond to questions posed by customers in a quick and easy way.
b) Improves team performance
The tasks and chats are evenly distributed among team members preventing a single person from getting overwhelmed by the volume of messages that come in. Each agent can focus on resolving customer queries more efficiently, improving team performance.
c) Response time is greatly reduced
Customers today want quick resolutions to their problems. A shared team inbox allows you to respond to your customers quickly, reducing the response time.
After each issue is resolved, your agents can close old chats and move on to newer ones
d) Organizes chats
Customer conversations can be sorted from 'newest' to 'oldest' which helps in identifying those conversations that need to be addressed on priority.
The shared team inbox on Interakt has smart cards that let you have full context about the user while talking to them.
Here's how smart cards on Interakt's shared team inbox will help:
The Personal details card displays customer details such as name, contact info, order history and demographics which are relevant to your business.
Tags allow you to assign labels  ( example: refund issue/ repeat order) to your customer contacts.
Notes let you jot down any information that you may want to share with your teammates about the user or the transaction.
Conversation History card lets you easily access past conversations with the user, without having to scroll all the way up in your chat screen.
e) Send quick replies and automated messages
With this feature, you can create quick replies on WhatsApp to take care of questions that are frequently asked. This way you can send instant replies to your customers with a single click without having to type it repeatedly.
You can also send template messages and start new conversations with customers but these have to be pre-approved by WhatsApp.
Empower your business today with Interakt's shared team inbox
The shared team inbox lets you get your whole team on board with unlimited team member logins. You can easily stay on top of all your customer chats having it in a unified dashboard that lets you manage, track and respond to messages on the go.
Build your team up for success today – get started on Interakt with a 14-day WhatsApp Business API free trial and explore the many features that are built to take your business to greater heights using WhatsApp.