How to connect your PayU account with Interakt?
Connect your PayU account with Interakt to increase sales and improve customer experience on WhatsApp. The business that uses PayU as a payment provider can now connect their PayU app via Interakt in 3 simple steps.
Step 1:
Head over to the integration section of Interakt. This is where all 3rd party integrations available as Out of the Box and otherwise are available. Look for "PayU".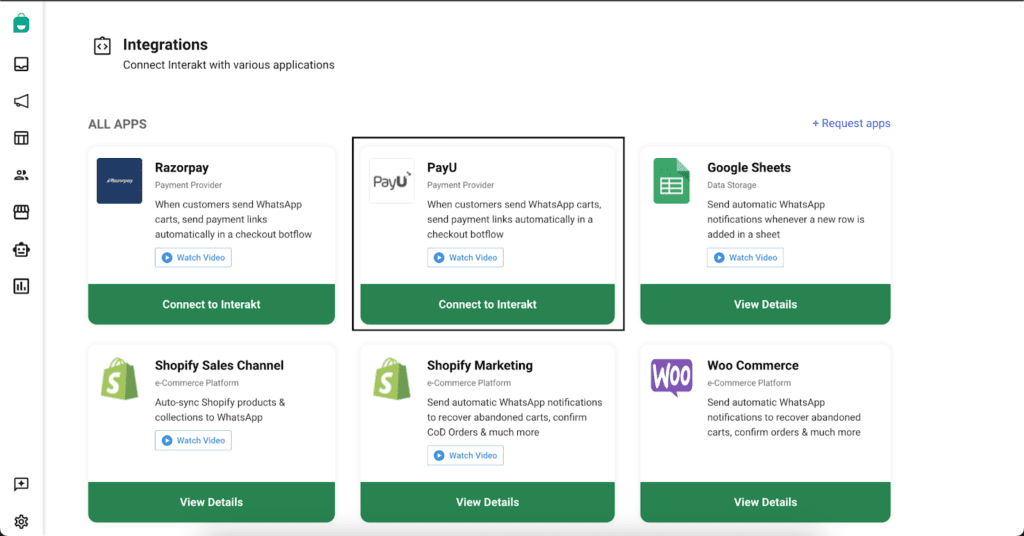 Step 2:
Click on the "Connect to Interakt" button. In case you are not logged in to your PayU account, users will be taken to the PayU sign-in page.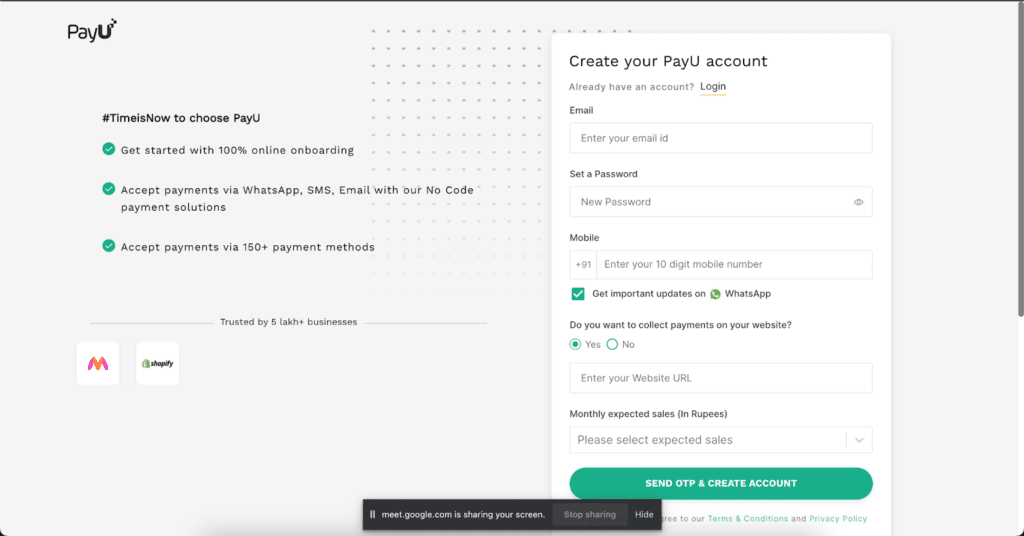 Note:
In case an Interakt user does not have a PayU account, they can simply signup to create a new account.
Step 3:
Post connecting your PayU account with Interakt. The CTA will now read, "Connected"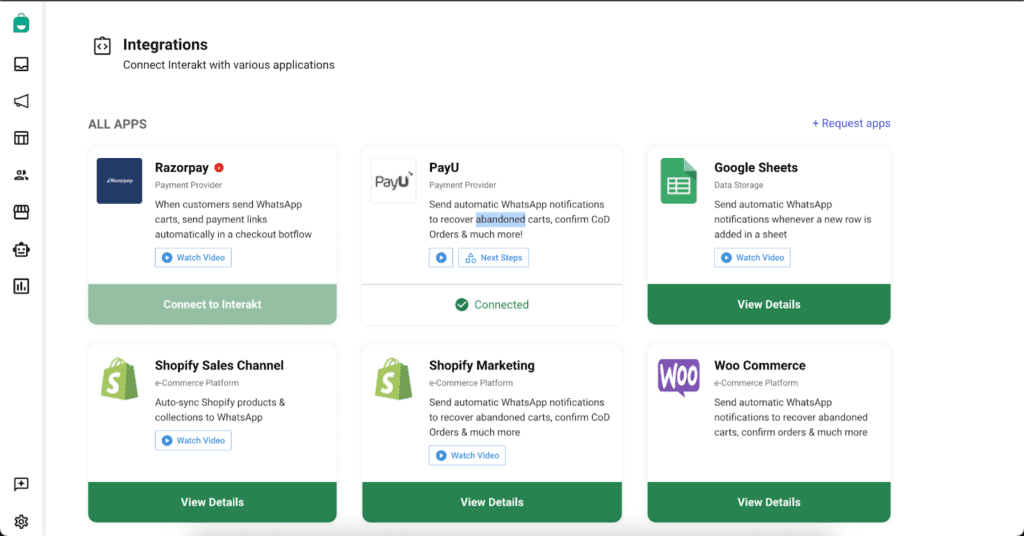 Note: For an Interakt account, you can only have one type of payment gateway connected at a time.
Whenever your customers pay for a payment link or an invoice, the events payment link paid and PayU invoice paid will get sent for that customer from your Interakt account.
Let us now look at how that can be setup through an example. To make sure that these events are captured onto your Interakt account. Please ensure that the URL under webhooks is pasted onto your PayU dashboard.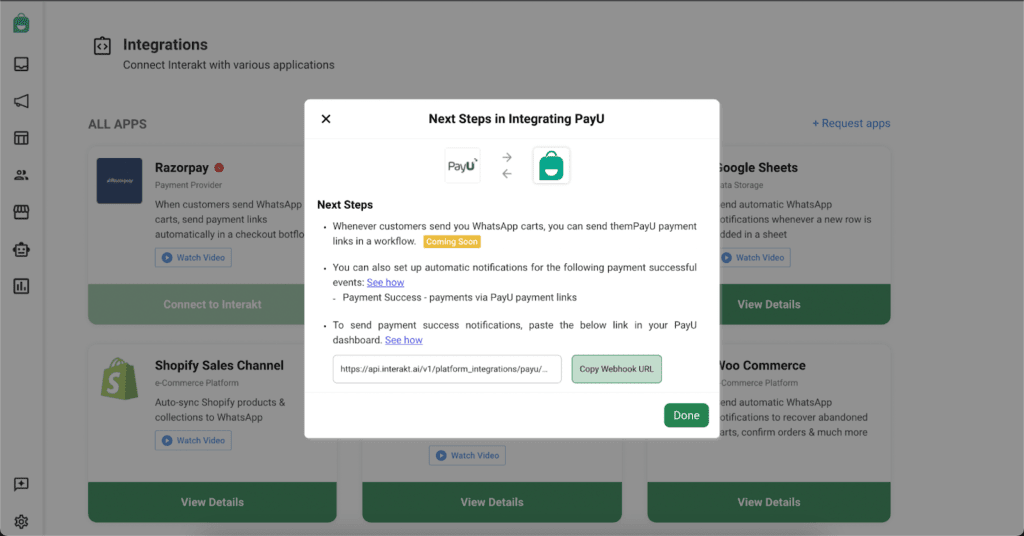 To have automatic notifications sent to your customer based on payment link and invoice generated, please ensure an OGC is created with the trigger event, "Payment link paid" OR "PayU invoice paid".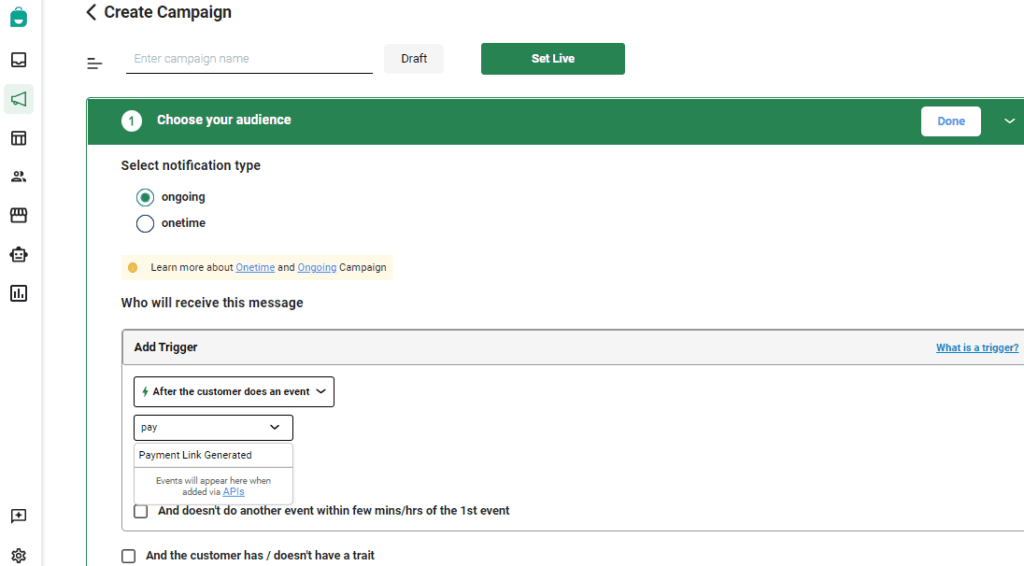 Users can further choose the appropriate template message and choice variable values such as order id, PayU invoice paid amount etc. to set up their campaigns.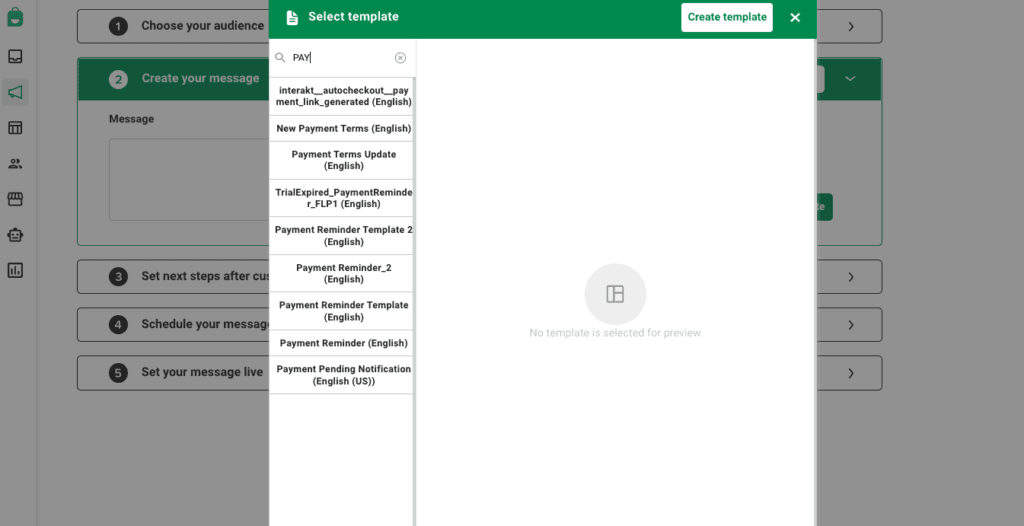 Inclusion of flows in case customer has replied to any of the OGC messages sent.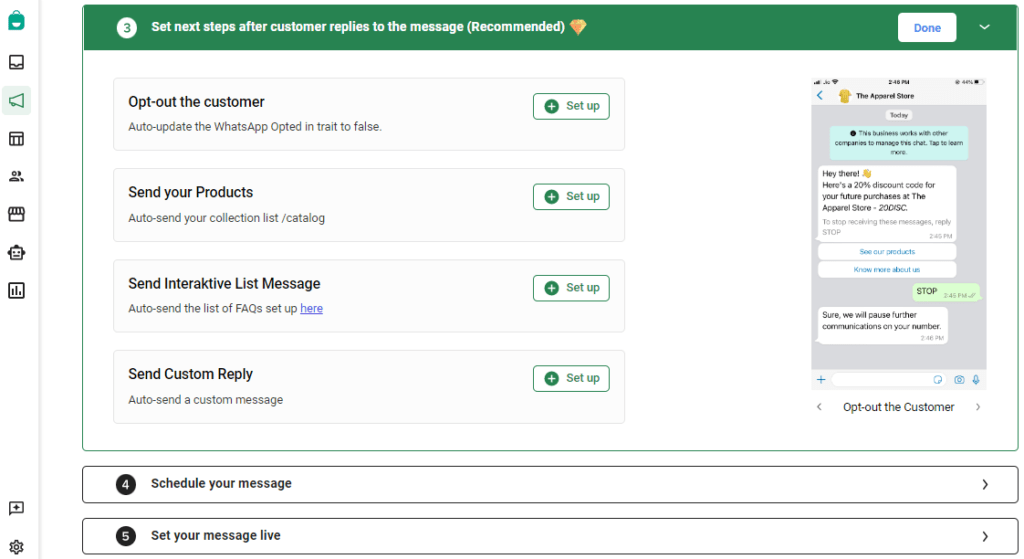 Learn more about how to set up an ongoing campaign (OGC) on Interakt.
How to generate payment links from Interakt inbox?
Automated WhatsApp confirmation whenever customers pay for a payment link or an invoice generated on PayU leads to better conversion rates. You can also send individual payment links for certain customers, in case they reach out to you for assistance, while buying a product from your store.