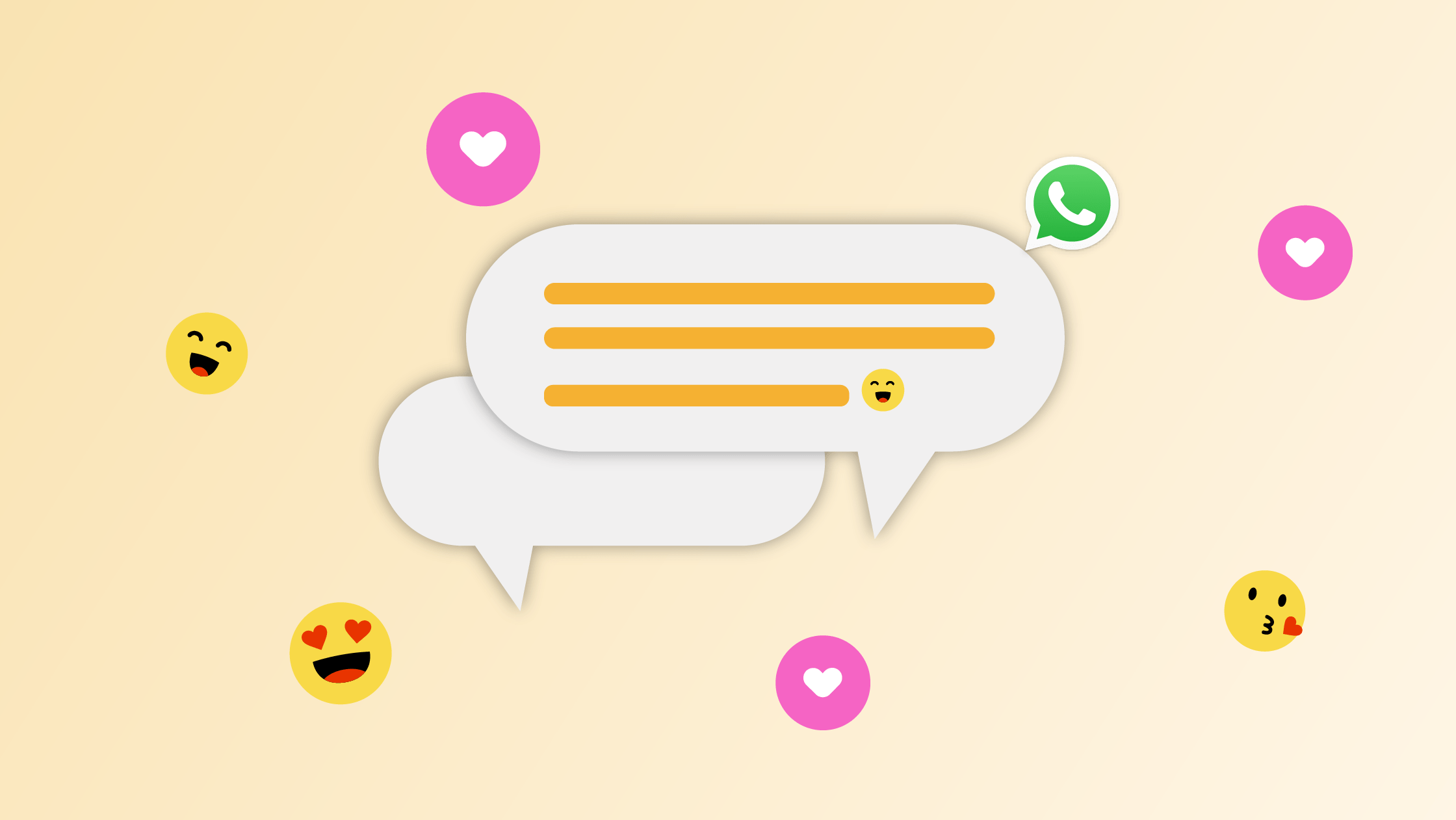 How to increase your WhatsApp broadcast messaging limit?
In our previous lesson, we talked all about using WhatsApp broadcasts for promoting your business, products, deals, and more.
But as you start running WhatsApp broadcast campaigns and the number of opt-ins increases, your business may hit an all-new challenge – WhatsApp messaging limits.
WhatsApp Business API only allows businesses to send broadcast messages to up to 1000 people under a 24-hour window. The messaging limit makes it difficult for businesses with a broad consumer base to achieve the desired results from their WhatsApp Broadcast campaigns.
And so in this lesson, we're going to tell you how to increase your broadcast message limit.
What is a WhatsApp Broadcast Message Limit?
There is a daily limit on how many users businesses can send broadcast messages to on WhatsApp. Remember that the restriction is on the number of users, not messages. Businesses that exceed this limit can no longer send WhatsApp Broadcast messages within a 24-hour window.
There are four levels of WhatsApp Broadcast message limits:
• Tier 1: Businesses can broadcast messages to only 1000 unique users in a 24-hour slot.
• Tier 2: Businesses can only broadcast messages to 10,000 unique users in a 24-hour slot.
• Tier 3: Businesses at this level are limited to sending broadcast messages to 100,000 unique users in a 24-hour slot.
• Tier 4: Businesses at this level can send an unlimited number of broadcast messages in a 24-hour slot.
Any message sent over the limit is queued in the campaign and is delivered automatically after 24 hours.
‍
For example, if a Level 1 business with a restriction of 1000 unique users sends a Broadcast message to 1500 users, the message will only be transmitted to 1000 people. After 24 hours, the remaining 500 users will receive the message.
However, the WhatsApp Broadcast message limit does not apply to user-initiated conversations. Simply put, any communication initiated by the user to a business does not count against the WhatsApp Broadcast messaging limit.
5 ways to increase WhatsApp Broadcast messaging limit
Any business verified on WhatsApp Business starts with a Tier 1 limit, allowing them to send broadcast messages to up to 1000 unique users. The only method to increase the WhatsApp Broadcast limit is to get promoted and move up a level. However, businesses must meet the following requirements:
• Registered phone number with a high-quality rating
• Within 7 days, the total number of unique users to whom the company sends messages exceeds two times its existing message limit.
• For at least 48 hours, the registered WhatsApp Business number should be at the current limit.
Let us look at a few ways businesses can meet the above requirements and advance to the next level:
1. Increase WhatsApp opt-ins
Businesses looking to boost their WhatsApp Broadcast limit should encourage more and more customers to join their WhatsApp list. WhatsApp opt-in refers to user permission indicating interest in a product or service and permitting a third party to contact them with more information.
There are several methods for collecting WhatsApp Business opt-ins, including websites, e-mails, social media, SMS, during the booking process or when making a transaction, and sign-up forms as we discussed in our previous lesson.
2. Create a standout WhatsApp Business profile
A WhatsApp Business profile that provides customers with important information like the product or service the business offers and their contact information increases the likelihood of the business profile being promoted.
This also implies that more consumers will contact them via WhatsApp, increasing brand recall.
3. Maintain the quality 
The most important aspect of expanding a WhatsApp Business profile is maintaining quality and providing customers with a seamless experience.
Even with increasing campaigns, businesses should not compromise on quality. Here are a few things that businesses must consider:
• Ensure that all messages and campaigns follow the WhatsApp Business or Commerce Policy.
• Stop purchasing phone number lists for marketing purposes. Send messages just to customers who have opted into the WhatsApp list.
• Stop spamming customers with messages.
• Personalize WhatsApp broadcast messages and make them valuable. Avoid long welcome messages and introduction texts.
• Make the most of WhatsApp Broadcast campaigns by including a call to action, media, and formatting.
Businesses can even track the quality of their WhatsApp number in the messenger. Here is what different colors indicate:
• Green = High Quality
• Yellow = Medium Quality
• Red = Low Quality
4. Stay consistent with Broadcast Messaging
Sending WhatsApp Broadcast messages or campaigns once in a while will not help businesses make their WhatsApp Business profile stand out.
Businesses must continuously send high-quality messages at higher volumes to boost their account's messaging limit. They can create WhatsApp Broadcast campaigns for different situations from acquisition, conversion, and re-engagement – we will be discussing this in detail in our next few lessons.
5. Keep track of performance
Sending WhatsApp Broadcast messages is not enough. Businesses must also get detailed reports on the performance of their campaigns. Monitoring key metrics like open rate, clickthrough rate, and conversions is critical. These metrics can serve as a benchmark for upcoming campaigns.
Several WhatsApp Business API solutions provide access to detailed analytical reports for recent WhatsApp Broadcast Campaigns.
WhatsApp Broadcast made easy with Interakt
Businesses looking to increase their WhatsApp Broadcast message limit should take the actions above mentioned. However, increasing the broadcast limit necessitates consistency and quality, which may be difficult for organizations to achieve without the right platform.
It is here that they must explore an official WhatsApp API partner, Interakt. Businesses can build up one-time or recurring broadcast campaigns. It also helps them create campaigns based on customer attributes and events.
Last but not least, they may use the Interakt app to track the success of their campaigns. Install the Interakt app and take advantage of a 14-day free trial today.
In the next session, we will discuss some best practices for WhatsApp broadcasts and tips for formatting broadcast messages to make sure they are read.