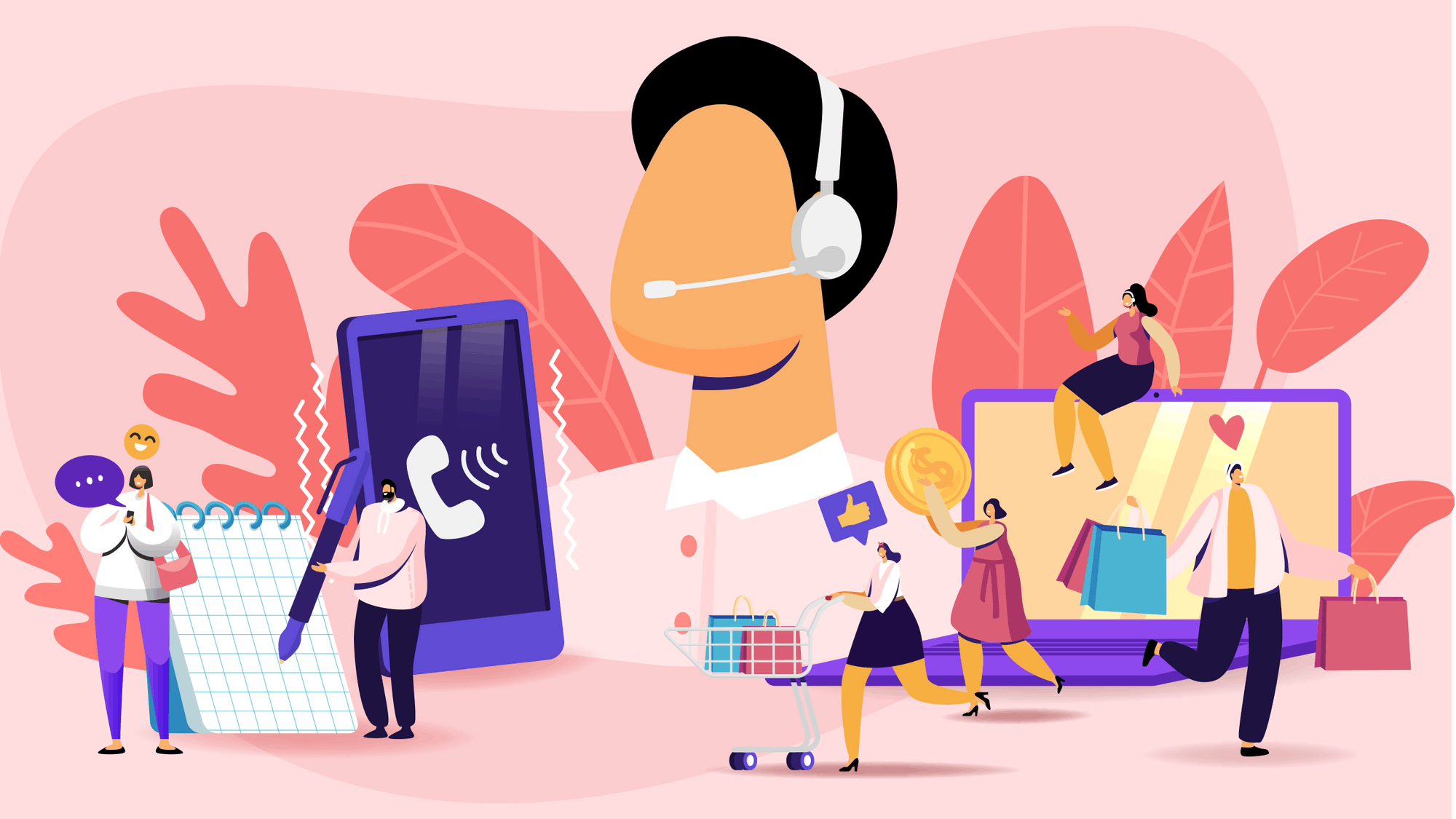 Pro Tips to use WhatsApp successfully for Customer Support
WhatsApp is one of the most widely used Messaging Apps in the world. It has over 2 billion active users, and more than 5 million businesses who use the App to advance their marketing, sales and customer support strategies. 80% of small and medium businesses believe that WhatsApp helps them grow and communicate better with customers.
In 2018, WhatsApp launched the WhatsApp Business API to cater to the needs of mid- large-sized businesses. This has streamlined communication for businesses. The customer support and sales teams now have all the chats centralised to a single WhatsApp account, making it a lot easier for them to handle customer engagements.
Why use WhatsApp for your business?
Marketers are drawn to WhatsApp due to its sheer audience size. This is particularly true in countries such as Brazil and India which have nearly 120 million and 300 million users respectively. WhatsApp also has astounding market penetration in the EU, with 85% of Dutch, Spanish and Italian smartphone users using the App.
Besides the scale of its user base, there are several reasons why you should consider using WhatsApp for your business.
• WhatsApp is a great customer service channel that enables businesses to connect with customers easily and quickly, on a platform that customers are using constantly.
• It also happens to be free if you have a response time under 24 hours.
• Sending timely automated notifications via WhatsApp is a great way to engage customers. These can be personalised and sent out in bulk to reduce cart abandonment, offer great after sale services or send order related updates. This gives the business the opportunity to retain existing customers and increase their conversion rates using  WhatsApp Business API.
• It's a platform that supports instant two-way communication. The quicker the reply, the greater the level of customer satisfaction.
• WhatsApp supports multiple message format options. You can send photos, videos or documents. You can even send out WhatsApp templates with interactive buttons to keep the conversations going.
5 tips to Win at Customer Support using WhatsApp
A recent survey conducted by Facebook showed that messaging is the 2nd most popular means of communication by consumers. It was also seen that 53% of people who messaged a business said that they preferred associating with a brand that they could easily reach through a messaging app. (Read more here)
We have compiled a list of tips to help you offer great customer service through WhatsApp Business API:
1. Reply to customers in a click
Quick replies form the foundation of successful customer service and one of the most used WhatsApp Business API features.
People who message brands expect replies within minutes. Now save frequently used responses and send them to your customers in a single click.
2. Use different kinds of messaging formats
WhatsApp Business API offers rich media options making conversations with customers all the more engaging.
You can be creative and send out images, videos, voice recordings and PDF files. This way you aren't restricted to responding to customer queries with text alone.  You can even choose to send video tutorials or screenshots to help resolve more complex issues that your customers face.
3. Change your conversation style to suit the platform
WhatsApp because of its constant usage requires you to adopt a more personal and friendly tone in your customer interactions. Today's customers want to have real conversations, not just respond to one-way messages sent out to them. This will help you reflect your brand personality as well.
4. Add a customised Chat Widget to your website
If you have signed up for WhatsApp Business API, you can add a customised WhatsApp chat widget to your website and get your website visitors to easily reach out to you on WhatsApp.
This way you can keep the conversation going on WhatsApp itself instead of asking the customer to call or email. This is not only considered as the industry best practice but it helps raise customer satisfaction levels.
5. Use WhatsApp notifications consciously 
Beyond the 24 hour window of customer-initiated conversations, you can only reach out to your customers via WhatsApp Business notifications or template messages.
These can be used in specific situations like payment or order delivery confirmation, alerts on changes in flight timings, reminders on appointments etc.
Ace customer support on WhatsApp
If you're just starting out and are dealing with a low volume of messages then you can use the WhatsApp Business App to connect with your customers.
But if yours is a fast-growing business dealing with a large number of queries then the WhatsApp Business API solution is ideal for you. Its advanced features are designed to handle large volumes of messages with ease. It tackles the limitations of the WhatsApp Business App, allowing an unlimited number of team members to access the tool across multiple devices at a time.
Besides getting the official green tick verification against your business name, you can benefit from its power-packed features such as the WhatsApp Shared Team Inbox that supports multiple devices and allows your entire team to collaborate on a single dashboard. You can send automated and personalised bulk notifications to your customers. It allows you to set up and share quick replies, send pre-approved WhatsApp template messages to your users and much more.
Interakt is an official WhatsApp Business API service provider and can help you integrate with WhatsApp Business API.
Sign up for a 14-day free trial and get on board WhatsApp Business API today!