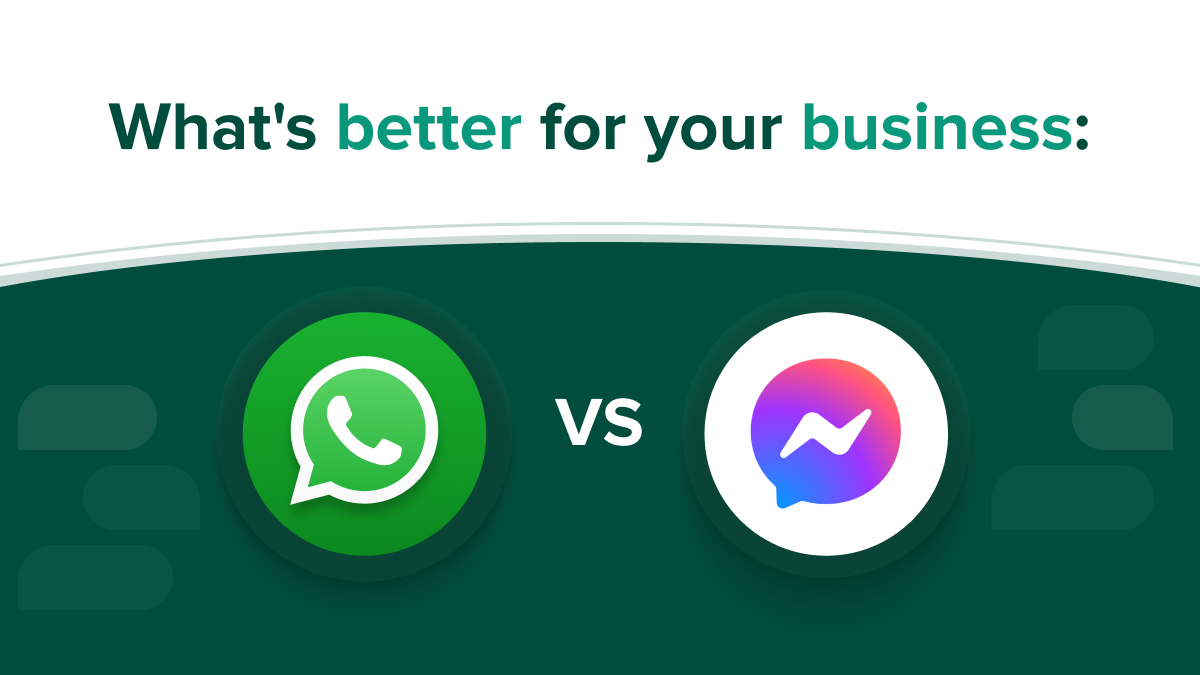 WhatsApp vs. Facebook Messenger: What helps your business better?
People in the marketing world are aware that Facebook has been a go-to platform for years. But with WhatsApp's rising popularity, we can now see businesses also putting in an effort towards using the messaging platform to keep customers engaged and drive more sales. 
That's exactly why it's time to ask which platform you should be focusing on – WhatsApp vs Facebook Messenger marketing. 
Now, we're not suggesting that you take a stance, but if you want to see results, it's crucial to understand which platform leads when it comes to features, engagement, and personalization. 
So, let's dive into WhatsApp Vs. Facebook Messenger (the most needed clash) to make the most of your marketing efforts. 
WhatsApp vs. Facebook Messenger marketing 
In the following sections, we're going to walk you through WhatsApp vs Facebook – starting right from the very basics. 
What is WhatsApp Business?
WhatsApp Business is a version of WhatsApp suitable for any business looking to step up its communication game with a plethora of features. With features like automated messaging, group chats, and the ability to insert Google forms within messages, WhatsApp Business makes it easier than ever to connect with your customers and streamline your messaging efforts. It's an excellent replacement for all the clunky and outdated communication methods without real results. 
In addition to the same, the messaging platform has also rolled out the WhatsApp Business API that enables businesses to go beyond the basic features of WhatsApp Business. This includes the ability to automate workflows for running click to WhatsApp ads, marketing campaigns for promotions, automated pre and post purchase communication, customer support and more, using WhatsApp Business API solution providers like Interakt. 
What are the advantages of WhatsApp Business API?
Let's now look at advantages of WhatsApp Business API Features that make it a suitable platform for communicating with your customers: 
 • 
Provides complete security to customers and businesses. 
WhatsApp is a leader in privacy and security, with end-to-end encryption for all types of communication, including audio, visual, text, images, and even PDF files. It means no one, not even WhatsApp, can access your messages or any sensitive information you share. 
This level of security ensures that your business stays protected from hackers and cyber-attacks, keeping your confidential information safe from prying eyes. And the best part? This high level of security also extends to your customers, giving them the peace of mind they need when communicating with your business. A good WhatsApp Business API solution provider further adds a layer of security to these measures. 
 • 
Offers a seamless user experience with a friendly interface. 
WhatsApp stands out as an incredible platform for providing an exceptional customer experience. Its simple and intuitive interface allows users to access it without any prior training. 
Another key benefit of using WhatsApp Business API platform for customer engagement is the ability to monitor the performance of marketing campaigns. Businesses can quickly identify the read and reply rate and also retarget customers based on past purchase.  
 • 
Improve revenue by reaching more customers. 
Reaching a wide range of customers is crucial for growing your business. With WhatsApp Business API, you can quickly achieve that by remaining active where your customers spend most of their time. They can easily browse through the product catalogs and ask queries without delay in responses with the help of intelligent automations. This accelerates the sales process and also helps build credibility with your customers. 
What is Facebook Business?
Facebook business is a platform designed for businesses to create, maintain, and manage a strong presence on one of the most popular social media platforms. With Facebook Business, you can easily create a Facebook page to showcase your products and services to the world. 
But it doesn't stop there, as Facebook also provides a wide range of tools and features to accelerate growth. Moreover, Facebook advertising allows you to be highly specific when promoting your products and services, and businesses across industries can be seen using Facebook Messenger to further extend the engagement on their ongoing campaigns.  
What are the advantages of Facebook Business?
Here are some advantages of Facebook Business and Facebook Messenger that make it an ideal platform for marketing and communication: 
 • 
Provides affordable advertising to small businesses. 
Facebook allows businesses to set a daily or lifetime campaign budget and automatically optimize their ad delivery to maximize their advertising investment. Small businesses can quickly reach a highly targeted audience based on demographics, location, and interests. As a result, you create highly customized ads that increase engagement and sales within a limited budget. 
 •  Optimize your marketing campaigns with powerful analytics. 
Facebook analytics is a powerful tool helping businesses with detailed insights and data to understand their audience better. Instead of generic metrics, Facebook allows businesses to create custom dashboards to keep track of data aligned to specific goals. 
Besides that, keeping track of cross-platform insights help businesses understand how the audience engages with their brands across different platforms, including Instagram, WhatsApp, and messenger. With such powerful analytics, businesses can optimize their WhatsApp marketing campaigns and maximize their growth potential. 
 • 
Maximize your marketing potential with diverse media support. 
Facebook Messenger offers a variety of media support that can help businesses create a diverse content strategy that resonates with their audience. From engaging text-based posts to eye-catching carousel ads and short yet impactful stories, Facebook has everything you need to connect with your audience through their messaging feature/  
With Facebook messenger, customers can easily reach out to businesses without sharing their contact details.  Apart from that, businesses can showcase their products, services, events, and promotional messages in a detailed manner, ultimately increasing engagement. This helps stay ahead of the competition and create a lasting impact on customers. 
WhatsApp Business Vs. Facebook Business: Which one should you choose?
Now that we know both Facebook and WhatsApp Business have their own unique advantages, let's go through a detailed comparison to help you make the right choice: 
1. Reach and audience targeting. 
Facebook and WhatsApp Business are both powerful tools for businesses to reach and engage with their audience. Still, they each have different strengths when it comes to audience targeting and reach.
In terms of audience size, Facebook has a much larger user base, with almost 3 billion monthly active users in 2023 compared to WhatsApp's 2 billion. This means that businesses on Facebook have access to a wider audience to target with their ads and content.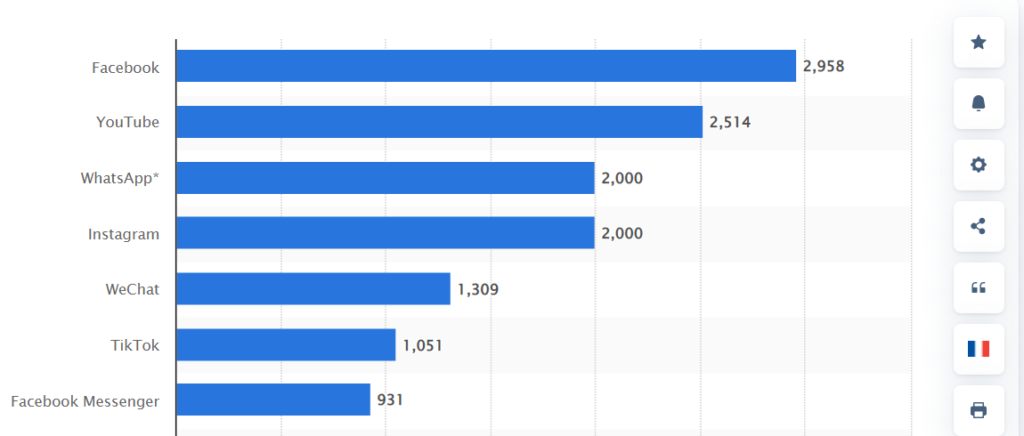 However, when it comes to engagement, WhatsApp Business has a significant advantage over Facebook Messenger. WhatsApp is a more personal and direct communication platform, and businesses can use it to build and strengthen customer relationships with personalized messaging and timely customer support. 
WhatsApp Business also offers more granular audience targeting options than Facebook, as it allows businesses to bucket customers in different categories. This means that businesses can tailor their messaging to specific groups of customers based on their interests and preferences, which can lead to higher engagement and conversions.
In conclusion, while Facebook has a larger user base and more extensive targeting options, WhatsApp Business offers a higher engagement rate and more personalized communication options. Businesses should consider both platforms and choose the one that best suits their specific needs and goals.
2. Better safety and security policy. 
People always have privacy and security concerns when engaging with brands online. Both Facebook and WhatsApp Business try to keep their users safe. 
WhatsApp Business provides end-to-end encryption to its users and stores no data whatsoever on its servers. Some other privacy-related measures include verifying business profiles and a secured payment gateway. 
On the other hand, Facebook's server acts as a mediator between the sender and the receiver. The messages are encrypted from the sender to the server and the receiver. Also, the platform has no mandatory verification for business profiles, which makes it easier for fraudsters to reach people through it. 
But remember that some customers hate sharing their contact details with businesses. This is impossible to avoid with WhatsApp Business, but the identity remains easily concealed with Facebook. 
As per safety terms, WhatsApp has the edge over Facebook, but the latter strictly monitors the content, including ads posted on it. 
Know more on WhatsApp Vs SMS and WhatsApp Vs Instagram
3. Useful for paid advertising. 
According to Meta, 1.19 billion people use Facebook daily, and 10 million+ advertisers actively utilize the platform. These statistics alone show the benefits of using it for advertising. 
Facebook Business offers a range of advertising options, including sponsored ads, targeted ads, and boosted posts to reach a wider audience. The platform helps run highly targeted campaigns based on demographics, interests, location, and browsing patterns. You can efficiently run ads in different formats, including images, carousels, videos, etc. 
Here's how Monday boasts its compatibility with Mac users using a Facebook image ad: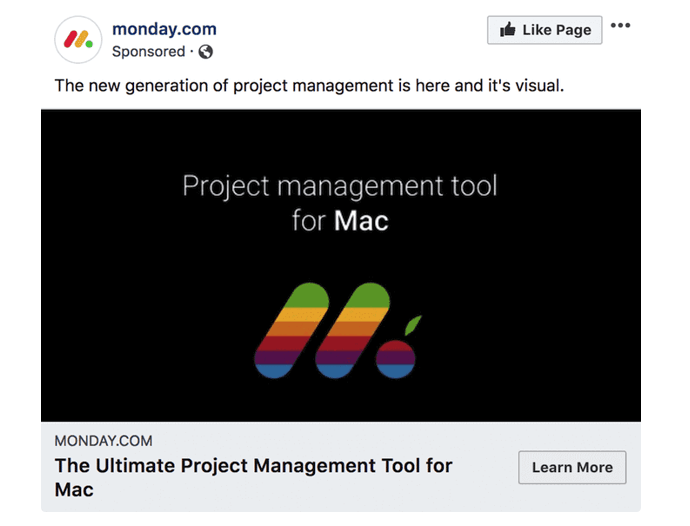 On the other hand, WhatsApp Business doesn't specifically provide any paid advertising tools to businesses. However, it helps businesses advertise their product with a personal point of contact. 
WhatsApp Business API makes this task easier by sending targeted and personalized messages to customers. These include promotional messages based on browsing history, cart abandonment, etc. It also allows you to create ads on Instagram and Facebook that include a WhatsApp messaging button. So, instead of picking one platform, you can use all three together! 
4. Exceptional customer support using automations
Both Facebook Messenger and WhatsApp Business API platforms provide automation that can help businesses improve customer support. 
Businesses can quickly build custom automated flows on Facebook Messenger to interact with customers on their business page or the messenger app. It helps enhance customer support as it quickly answers FAQs, gives product recommendations, and processes orders without any delay. Furthermore, the platform also allows businesses to monitor performance. 
Similarly, using a WhatsApp Business API allows businesses to build automated workflows for quickly responding to queries, complaints and questions around ongoing promotions around products, deals and discounts. 
Regarding which platform stands out for customer support using automations, it depends on specific business needs and customer preferences. 
For instance, a Facebook Messenger might suit businesses with a robust social presence on Facebook. Conversely, the WhatsApp chatbot might give better results in regions where customers prefer WhatsApp over Facebook for interacting with businesses.  
Therefore, both platforms excel, but your ultimate choice depends on customer preferences and social media presence. 
5. Suitable for running personalized marketing campaigns. 
As per Statista, 90% of marketers use Facebook as their preferred channel for running campaigns. You can get started too with a Facebook Business page and run it free of cost (even the sales-y posts).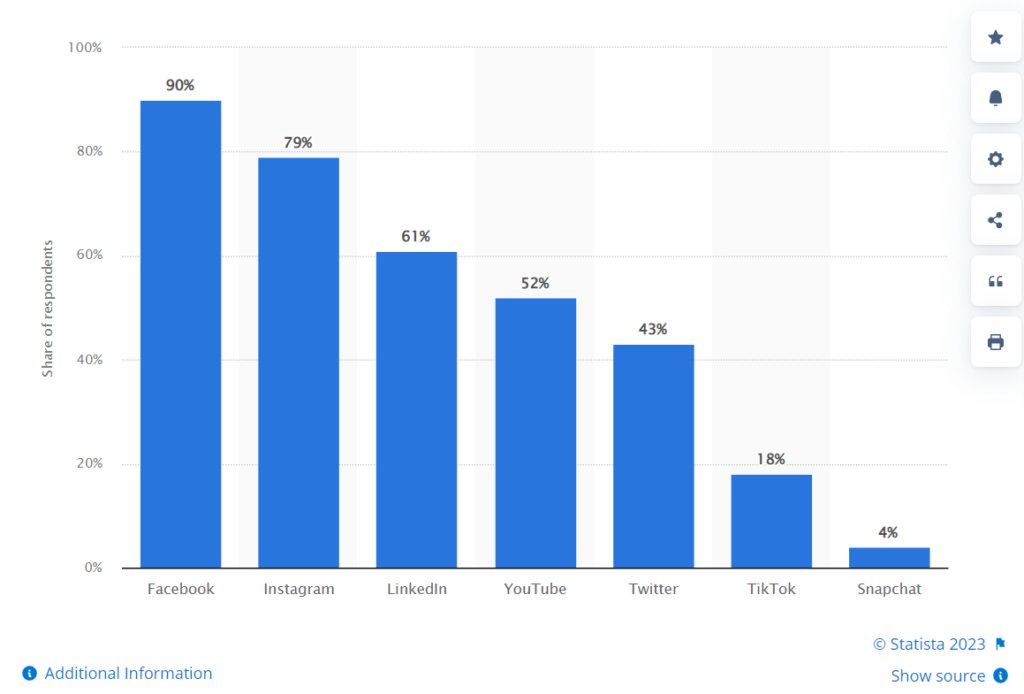 Communicating with customers also becomes more accessible with Facebook messenger. And when it comes to reaching your target audience, you always have the option to boost your posts. Lastly, page insights allow you to learn about your customers and modify your campaigns accordingly. 
On the other hand, WhatsApp Business is an excellent platform for providing a more interactive experience to users, especially if you are launching new products. Unilever ran a good WhatsApp marketing campaign back in 2019 for its new fabric softener brand 'Comfort' in Brazil. 
The brand put up billboards with the message "I'll bring you back your beloved clothes" and a WhatsApp number. Every time someone texted the number, they received tips and a 50% discount on the latest products. The campaign was a massive success as the sales increased by 14X. 
They achieved this target seamlessly by using WhatsApp Business API and connecting with a platform that allows creating chatbots. Overall, when it comes to interactive conversations using a variety of formats like texts, videos, GIFs, and docs, WhatsApp is your go-to platform. 
Platforms like Interakt also further improve the ability to personalize WhatsApp campaigns with advanced segmentation of lists, ability to track engagement rate of subscribers, previous purchases and other data with the help of intelligent integrations. 
WhatsApp Business Vs. Facebook marketing: The final choice 
Now that we know the difference between Facebook marketing and WhatsApp business, we can finally make a choice. But what if you can enjoy the extensive reach of Facebook along with WhatsApp's high engagement via personalization. 
With a reliable WhatsApp Business API solution, you can easily connect your Facebook and WhatsApp accounts, monitor your conversations and interactions on both platforms, and enhance your results by leveraging the strengths of each platform.
So, what are you waiting for? Book for your WhatsApp Business API Demo today.