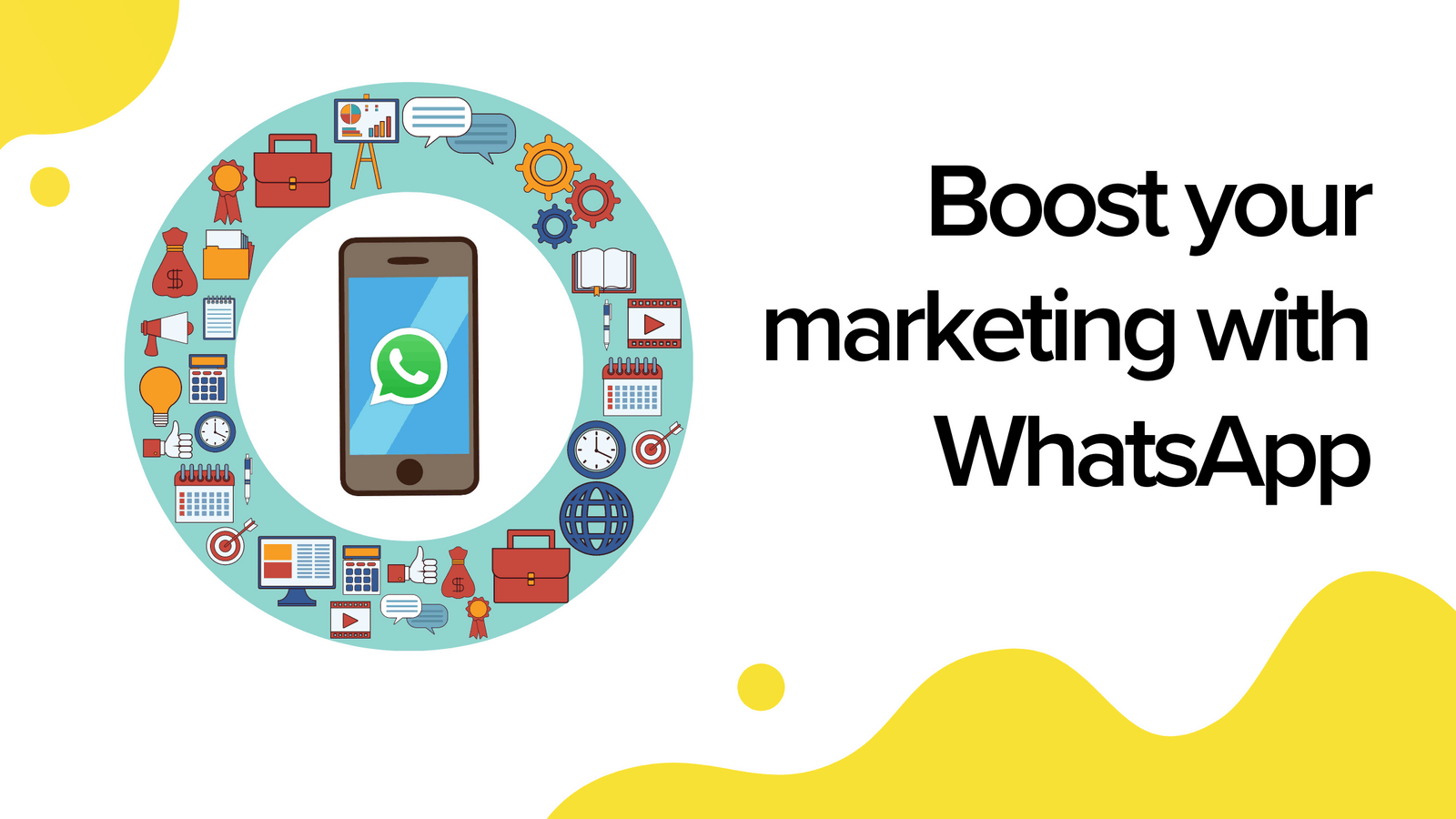 WhatsApp Marketing for Businesses: Strategies, Examples & Benefits
When it comes to marketing your business, the most often sought methods are Facebook, Twitter, Instagram, etc. In recent years, messaging apps are becoming more popular and a preferred method of marketing. Statistics show that, in 2020, messaging apps were 20% bigger than popular social networks as per the report by Kommando Tech. Approximately 2.9 billion people now use Messenger and WhatsApp for their needs. According to Kenshoo, 51% of mobile messaging app users prefer to contact brands via mobile messages as per a report by Kenshoo.
This clearly shows the impact of messaging apps. Businesses can no longer afford to ignore using it for marketing purposes. A successful business is based on the customers and the relationships the business has with the customer. Personal messaging apps such as WhatsApp set up the direct medium for businesses to interact with their customers. That's not all – with the variety of smartphones in the market, the number of users using WhatsApp is on the rise. Therefore, it's important for businesses to understand the importance of WhatsApp and use it in the right way for marketing their business.
WhatsApp for Business
WhatsApp can be downloaded and used by anyone with a smartphone. For businesses, WhatsApp has a business version called WhatsApp Business. The difference is that in the business version, there are lots of additional features tailored specific to businesses. With this app, small businesses can connect with their customers.
For medium to large businesses, WhatsApp offers WhatsApp Business API. With the help of the API, businesses can communicate with customers across the world in a safe and secure way. WhatsApp Business API is robust and best suited for fast-growing businesses with large inflow of messages. The API also offers rich analytics of user data like past purchases and conversations. Partnering with global Business Solution Providers (BSPs) will help you get your business approved faster.
WhatsApp Marketing: How can your business gain from it?
WhatsApp is a popular messaging platform with over 1.5 billion monthly active users. Therefore, there is every chance that customers will be using WhatsApp.
Moreover, if you are trying to sell a product to a younger generation audience, WhatsApp is the better choice of medium to reach out to them with effective engagement rates.
With incredible response and engagement rates, WhatsApp marketing should undoubtedly be your go-to strategy for marketing in today's competitive market.
Besides, the majority of content that is shared online takes place via instant messaging Apps like WhatsApp. So by far, WhatsApp marketing is a surefire way to garner the reach and brand recall that your business needs.
Top 6 WhatsApp Marketing strategies that will supercharge your business
It's all about building an engaging brand persona on your customers' most preferred channel.
Here are few WhatsApp marketing strategies that will help you stay ahead of the pack:
‍1. Trigger Instant WhatsApp Notifications
Messaging tools like WhatsApp gives businesses the advantage to stay in touch with customers. It offers a real-time connect with the users even if the screens are locked. All that is needed is the app and an internet connection! Talking specifically about WhatsApp, an average user checks his/her WhatsApp almost 23 times a day as per 99firms.
Which simply means, chances that your users will see your message are on the higher side. One other advantage of using WhatsApp marketing strategy is that neither will you be ruled by any algorithm nor will you be forced to pay an additional fee for the message to be shown to users. So if you're looking for a way to effectively engage with your users, WhatsApp Notifications are just what you need.
WhatsApp Notifications are more like push messages that are sent using WhatsApp Business API. Sending notifications on WhatsApp have been ranked as the most effective way for businesses to connect and engage with their customers.
With rich media features and the ability to send personalized messages in bulk, you can use WhatsApp notifications to send timely updates to your users. From travel booking confirmations, shipment updates to appointment reminders, you have a whole range of messaging categories to choose from.
2. Global Customer Engagement
WhatsApp is available in over 180 countries around the world; and also in 60 different languages to cater to the global audience. In India, more than 15 million businesses use WhatsApp Business every month. Businesses can target customers across geographical boundaries through WhatsApp. The other way businesses can maximize their global reach is by connecting the WhatsApp Business account with the business' Facebook page.
‍3. Send Personalized Messages
Businesses can add a personalized touch to their interactions with customers using WhatsApp Templates. This is key for small businesses as they can set up a direct communication channel with the customer and offer support by answering queries. With the help of pre-defined messaging categories combined with rich media capabilities, WhatsApp Business API allows businesses to drive better engagement rates by triggering bulk automated notifications to users.
‍4. Deliver Quality Customer Service
WhatsApp can be used as a mode of offering real-time customer service. Small businesses cannot afford to invest on customer service software. With WhatsApp Business API, businesses can engage with customers and answer their queries through simple messages. WhatsApp Business API offers advanced capabilities such as sending quick replies, creating templated messages and triggering automated responses to customers. It also offers the advantage to users to make use of images and videos to improve customer experience.
‍5. End-to-End Secure Messaging
With WhatsApp, businesses can engage in secure end-to-end communication with customers. WhatsApp also has a defined Commerce Policy that defines what type of messages can be sent by businesses to customers. One key benefit of choosing WhatsApp over traditional messaging services is that WhatsApp is tied directly to a phone number. This gives the business a branded profile (with a green tick mark). This allows users to know who exactly they are communicating with and their basic details.
‍6. Source of Customer Feedback
For a business to thrive, it's important to listen to the customers. As an alternative to calling customers and asking for feedback, businesses can curate feedback questions with responsive buttons and send them directly to customers using WhatsApp templates.
Wrapping Up
For a business to be successful, it's important to market their offerings to customers. WhatsApp is the preferred and easiest choice of communication medium between businesses and customers. If you are keen on improving your customer interactions, it's time you try out WhatsApp for your business. Businesses can work with Official WhatsApp Business Solution Providers, and use their products such as interakt to get started with WhatsApp Business API Don't hesitate to reach out to us if you are ready to skyrocket your business using WhatsApp Business API.